New Delhi. Airbus' footprint in the fast-growing Indian aerospace sector is coordinated through the company's fully-owned subsidiary, Airbus India Operations, which was established in December 2013. This unifies Airbus' in-country engineering activities, including Emerging Technologies and Concepts (ETC), strategy and international cooperation, sourcing, customer support and services activities under one umbrella – bringing the company closer to customers, suppliers and stakeholders. For more than 40 years, Airbus has fostered cooperation to support sustainable growth in India's aviation and aerospace sector with long-term, mutually-beneficial industrial opportunities.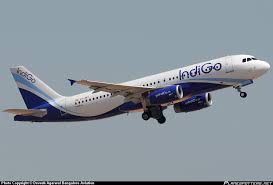 Airbus' industrial cooperation with India began in the 1980s when an agreement was reached with Hindustan Aeronautics Limited (HAL) to manufacture forward passenger doors for the A320 aircraft.  HAL now produces half of all A320 forward passenger doors. In addition, Airbus' list of Indian partners and suppliers has expanded to encompass engineering, IT services, technical publications, research and technology and manufacturing of aero-structures, detail parts and sub-assemblies. More than 5,000 professionals nationwide contribute directly/indirectly to all Airbus aircraft programmes.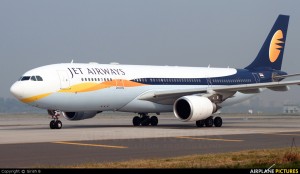 In recognition of the country's strategic importance, Airbus has made a long-term commitment to play a major role in the development of India's aerospace and aviation sector. Airbus India Engineering is an example of this ongoing commitment. Specialising in high-tech aeronautical engineering, Airbus currently has 350-plus Indian engineers who work hand-in-hand with Airbus engineering offices around the world, as well as with the Indian aerospace industry. The Bangalore-based centre focuses on the development of advanced capabilities in the areas of modelling and simulation, embedded systems softwares, systems installation, digital mock-up, structural analysis, materials and properties, loads and weight estimations, system testing, computational fluid dynamics (CFD), as well as process, methods and tools – which are critical factors in the design and production of high-performance aircraft such as the A380, A350 XWB and A320neo.
Airbus also works directly with Indian companies in designing and manufacturing aerostructures, and strongly encourages its major Tier 1 suppliers to partner with Indian organisations to expand their reach and capacity. Dynamatic Technologies from Bangalore has partnered with Spirit Aero Systems to manufacture complex machined components and assemblies (Flap-Track Beams) for the A320 Family, which is the world's most popular single-aisle aircraft programme. In February 2015, Dynamatic Technologies signed an agreement to be the single source supplier of flap-track beams for the widebody A330 Family aircraft.
Through its Tier 1 suppliers, Airbus also is engaging with Indian companies such as Tata, Mahindra and AEQUS – which manufacture sub-assemblies and detail parts across Airbus programmes. Two dedicated design centres – one for Fuselage (with AxisCades) and the other for Wing and Pylon (with QuEST) – are in operation to handle concession activities. Furthermore, Airbus has several ongoing engineering projects with Indian companies viz., Infosys, HCL, Geometric, Tech Mahindra and others that provide engineering services for various aircraft programmes, including the A380 and A350 XWB. In addition, Sonovision-Aetos in Bangalore is a dedicated centre for Airbus Technical Publications.
Airbus Training India (ATI), Bangalore has provided maintenance training to more than 2,250 people from airlines in India and neighbouring countries. Airbus training enhanced its presence in Delhi in 2013, with the establishment of Airbus preferred pilot training centre in cooperation with CAE and Interglobe. This became operational in the National Capital Region (NOIDA), comprising two A320 full flight simulators and has the potential for further expansion. Airbus' enhanced customer support network from India covers India, Sri Lanka, Bangladesh and the Maldives. Customers in India are supported from two hubs in Mumbai and Delhi.
In 2014, Airbus India commenced the execution of a unique Tailored Support Package (TSP) for (Tata-SIA) Vistara Airlines fleet that will allow the airline to focus on its core business of flying passengers.Airbus is sponsoring a two-year, part-time MBA programme that will be delivered in Bangalore by Toulouse Business School in collaboration with Indian Institute of Management (IIM-B), Bangalore. The programme will be offered from the next academic session in 2015, with capacity to enrol up to 75 students.
Airbus India supports corporate social responsibility (CSR) activities that have a positive effect on the lives of the local communities. In 2014, Airbus India supported Akshaya Patra – NGO that works towards reaching more children with wholesome food on every single school day. Airbus India handed over two fully equipped trucks to help transport food to various schools, and Swanthana – contributes day-to-day needs to support children with special needs.