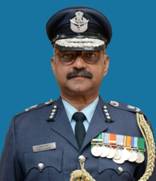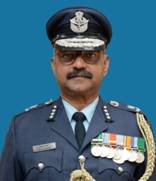 New Delhi. 05 January 2016. Air Marshal Sanjay Sharma assumed the responsibilities of Air Officer-in-Charge Maintenance at Air Headquarters.
The Air Marshal was commissioned in the Aeronautical Engineering (Electronics) branch of IAF on 12 July 1979. He is a graduate in Electronics Engineering from University of Indore and post graduate in Computer Science and Data Processing from IIT Kharagpur. He is also an alumnus of the prestigious National Defence College. He has rich and varied experience in the fields of High Power Radars, Real Time Data Processing Systems, Automation of Command & Control Systems and Communication & Information Technology.
Prior to assuming the present appointment, the Air Officer had held various important staff and field appointments, notably, Chief Technical Officer of THD 1955 Radar Stations, Senior Project Engineer (Radar) at erstwhile RCPO, Director IACCS (Tech Planning), Director Signals (Air), Principal Director of IACCS, Assistant Chief of Air Staff (Signals & IT) at Air HQ, Deputy Senior Maintenance Staff Officer at HQ Maintenance Command, Assistant Chief of Air Staff (Maintenance and Planning) and Director General (Aircraft) at Air HQ.
He has also commanded a major Communication Hub Centre and was deputed to Government of Botswana for three years to oversee installation & commissioning of Radar Automation System of Botswana Defence Forces besides setting up the Technical Training Wing for their Air Defence Operations Centre.
For his distinguished service, Air Marshal has been commended twice by Chief of Air Staff on 08 October 1998 and on 26 January 2007.