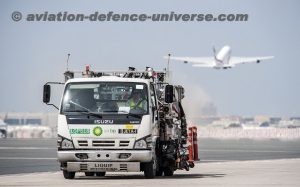 Dubai. 12 November 2017. Air BP, the international aviation fuel products and service supplier, is delighted to participate in the 2017 Dubai Airshow, some 85 years since it first set up operations in the region. With around 100 commercial aviation, general aviation and military customers in the Middle East, Air BP's operations have grown considerably over recent decades.
One of Air BP's latest customers in the region is the Emirates Airline Flight Training Academy. Air BP recently won a contract to supply the new Academy with Avgas and fuelled the first two Cirrus SR22 G6 training aircraft on 31 October 2017. The Academy, which was developed by Emirates Airline to train beginner pilots, is located near Al Maktoum International Airport and scheduled to open in November 2017.
The company has also recently started supplying fuel to Dubai-based Emirates Airline at São Paulo Guarulhos International and Viracopos Campinas International airports in Brazil. This is in addition to the existing operation at Rio de Janeiro International. The first Air BP fuelled flight, an Airbus A380, departed from São Paulo Guarulhos International Airport bound for Dubai International on 3 November 2017.
Air BP will be fielding a large team at the show this week, where it is exhibiting on Stand 1158. Christian Tabet, managing director Air BP, Middle East & Northern Africa, who will be at the show, comments: "We are delighted with our recent successes but also very proud of our heritage in the region. Over the past 85 years we have shared our knowledge and expertise, contributing to the development of aviation fuelling operations here. The Middle East is an important region for Air BP and the Dubai Airshow offers a great opportunity for us to meet with new and existing customers. Our success here is based on our strengths in safe and reliable operations, investments in key infrastructure projects and a deep commitment to our customers."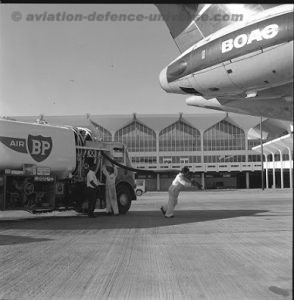 Air BP continues to support the growth of the Gulf carriers and the region's airports and currently serves Dubai-based customers such as Emirates Airline as well as Fly Dubai and a host of other international carriers. Air BP markets and sells fuel at 21 locations throughout the region including eight locations in the UAE. This includes the Air BP into-plane operation at Dubai International Airport (DXB), where it has been operating for over 50 years.
With one of the largest jet fuel demands in the world, Dubai International Airport is an important location for Air BP. It is also the busiest airport in the world for international passenger traffic; this year to date it has handled over 66 million passengers.
Notably, Air BP took over the operatorship of the Dubai Airport Joint Industry Fuel Farm (JIFF) on July 1, 2017 and continues to enjoy a mutually strong collaboration with the airport as a reliable and trusted supplier with an emphasis on safety. Air BP has been a major contributor to Dubai Airports' safety agenda and has championed the airport's safety marathon programme to help manage airside risks.
The company continues to invest in equipment and strategic infrastructure through its joint ventures in the region where it has a presence in the UAE, Iraq, Egypt, Bahrain, Tunisia, Kingdom of Saudi Arabia, Lebanon and Oman. Recent examples include the investment of circa $23 million by parent company BP and its partners to upgrade and augment the storage facility at Dubai International and an investment to increase storage at Sharjah Airport. Both investments have improved the resilience of the locations and underline the company's continued commitment to the region.