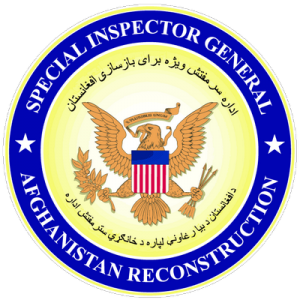 China's inroads in Afghanistan
India should safeguard its Interests
By Jai Kumar Verma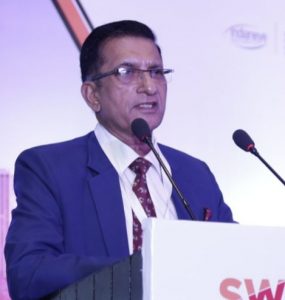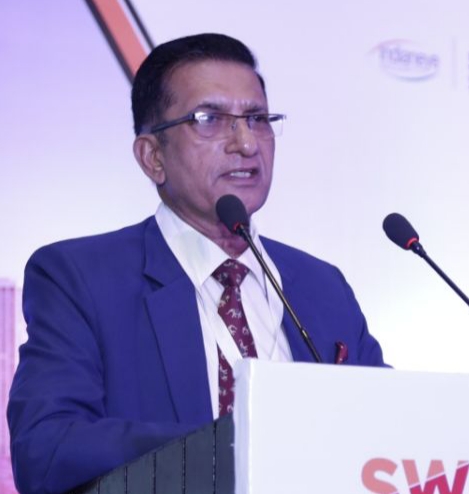 The report of Special Inspector General for Afghanistan Reconstruction (SIGAR) which was published on 28 July mentions that the Afghan government is facing an "existential crisis" and the territorial gains of Taliban needs to be upturned. It reveals that there were about 10,400 Taliban attacks amid March and May 2021 which are much higher in comparison to attacks in 2020 and 2019 during the same period.
The report which projects a bleak picture claims that although Afghan National Defense and Security Forces (ANDSF) recaptured some areas but it may fall to Taliban after complete withdrawal of U.S. troops. Few days back the commander of U.S. Central Command also told the reporters that Afghan government is facing "a stern test". However, he clarified that "there is no preordained conclusion to this fight."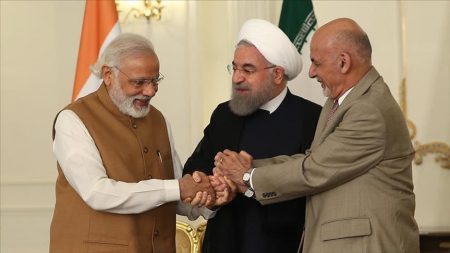 President Ashraf Ghani also mentioned that ANDSF will give better results and they will concentrate more to protect the cities. Although U.S. has left airbases in Afghanistan but is continuing with the airstrikes on Taliban formations. The airstrikes by U.S. would continue if Taliban do not stop their military incursions. On 29 July Waheed Omer adviser to President twitted that "We do not face "Existential crisis" he further wrote that "We've existed for thousands of years, and we'll exist for thousands more". He also mentioned that "Taliban offer nothing but atrocity, misery and poverty," Hence either ANDSF or the public will throw them out.
The SIGAR report also mentions that Taliban would not reduce their attacks and ignored the calls of U.S. officials and Taliban have psychological edge over ANDSF.
The Afghan air force is overstretched hence it will not be able to sustain these aerial attacks for long time. According to an assessment air force planes are flying 25 percent more hence the regular maintenance including repairs are suffering.
Taliban are capturing large areas of Afghanistan and the ANDSF personnel are abandoning their posts and either surrendering to Taliban or running from the area, the situation in the country is becoming grim. Taliban assert that they control 85 percent of the country. The causalities of ANDSF as well as civilians have increased substantially. In last two and half months Taliban captured new territories and about 16 million people which is less than half of Afghan population reside in the areas of Taliban influence. Taliban has also captured border check posts and collecting the duty. They are capturing areas which are thinly populated while ANDSF holds urban areas which are densely populated. Nevertheless, ANDSF is in control of major cities like Kabul, Herat, Kandahar, Ghazni etc.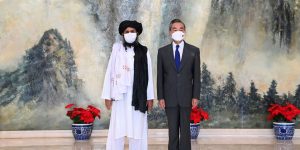 China which is an expansionist country has lot of interest in Afghanistan and would try to fill the void created because of departure of U.S. troops. Kabul-Peshawar highway will link Afghanistan to China Pakistan Economic Corridor (CPEC). China is ready to put large-scale investment, as Afghanistan has world's biggest reserves of minerals like mercury, gold, copper, iron, gas, thorium etc. China is the largest foreign investor in Afghanistan.
The recent killings of Chinese in Pakistan is also worrisome for China, it wants to reduce the influence of anti-Chinese terrorist outfits in Pakistan and Afghanistan.
China is more worried about the domination of Islamic State (IS) in Afghanistan, as IS is more radical and they would assist Muslims in China particularly Uighur Muslims who are fighting for an independent country. In this effort Pakistan which has considerable influence on Taliban will also join China. Both China and Pakistan would like to exterminate Indian influence in Afghanistan by destroying Indian projects.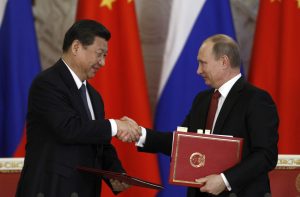 Taliban spokesperson stated that they consider China as a friend and they would not help Uyghur Muslim terrorist outfits. Chinese speculate that if Taliban comes to power, they will assist Uyghur secessionists as Afghanistan has a common borders with volatile Xinjiang province of China. Few analysts argue that if China is involved in Afghanistan, it may meet the same fate what the Soviets and later U.S. encountered in Afghanistan.
Recently a nine member Taliban delegation headed by Mullah Abdul Ghani Baradar co-founder of the Taliban in Afghanistan visited China and met Chinese State Councillor and Foreign Minister Wang Yi. Taliban assured that they would not allow their territory to be used against China and they would clamp down on secessionist elements in Uighur Muslims. Taliban mentioned that the visit was on Chinese invitation. The Chinese reception of Taliban delegation is a big boost to Taliban as now they are seeking international recognition.
After Galwan valley faceoffs China has upgraded India as enemy number two. U.S. is number one while Japan was downgraded to number three. China also considers India as its potential adversary. Pakistani foreign minister also visited China few days back and discussed Afghan situation and future plans in detail. According to media reports about 11,000 Chinese troops are stationed in Pak Occupied Kashmir. China has already enhanced PLA deployment in Wakhan near Afghan China border. Meanwhile, Turkey has also offered to defend International Airport in Kabul.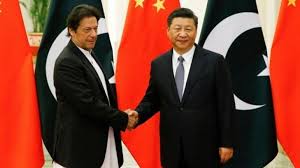 India closed its consulates in Jalalabad and Herat in 2020 due to corona pandemic. India was again forced to evacuate diplomats, India based staff from Indian Consulate in Kandahar because of fierce fighting between Taliban and Afghan security forces. At present Indian Embassy in Kabul and Consulate at Mazar-e-Sharif are functioning. General Wali Mohammad Ahmadzai Chief of Afghan army had to postpone his visit to India due to Taliban attacks.
In Afghanistan China will help Taliban who will exterminate their rivals including Chinese enemies by force. The Inter Services Intelligence would like to infiltrate Afghan terrorists to India. The possibility that ISI would use Afghan territory for increasing terrorism in India cannot be ruled out. According to reports Lashkar-e-Toiba (L-e-T) is shifting its headquarters in Afghanistan and about 7,000 L-e-T and Jaish-e-Mohammed terrorists are fighting in Afghanistan and ISI would like to divert them into India especially in Jammu and Kashmir.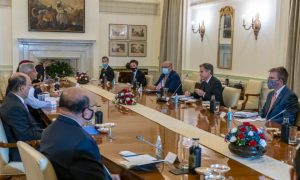 In view of China Pakistan relationship and anti-India mindset, Delhi should take adequate measures to safeguard its interests in Afghanistan. India should strengthen its relationship with other Quad members as all of them have some grievances against China. India should also coordinate more with U.S. as at present China is threatening its lone superpower status. Recently U.S. Secretary of State Antony Blinken paid a two-day visit to India in which he discussed the rapidly changing security situation in Afghanistan with Indian leaders.
India has an investment of over USD 3 billion in war-ravaged Afghanistan, hence it needs a land/sea link with Afghanistan which cannot be through Pakistan. It is feasible only if Tehran allows use of Chabahar or Bander Abbas hence New Delhi needs to thicken its relations with the Shia controlled Iran. On the other hand, Taliban are radical Sunnis therefore Iran and Taliban have fundamental differences and both persecute their minorities. In case of civil war in Afghanistan large number of refugees would take shelter in Iran and they may inspire Sunni belligerency in the country. Iran has already cultivated some Taliban factions. There are also unconfirmed reports that Esmail Qaani Brigadier General in the Islamic Revolutionary Guard Corps and commander of Quds Force, which is involved in covert operations, had visited Afghanistan, and contacted Taliban leaders. Iran like Russia also does not favour Pakistan dominated Sunni Taliban government in Afghanistan.
In the present circumstances it is essential for India to negotiate with Taliban. There are also reports that present Taliban leadership is not as rigid as the previous one and will like the progress of the country and would not deny Indian assistance.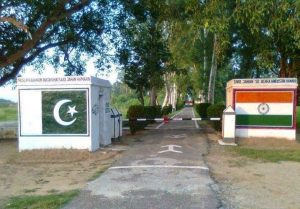 India can also negotiate with Pakistan through back channel as Islamabad is also concerned that in case of civil war in Afghanistan there will be influx of refugees which will enhance Pakistan's economic, political and law and order problems. Pakistan is already passing from a deep economic and political crisis. Once Taliban captures power in Afghanistan terrorism would also increase in Pakistan. In July Taliban attacked Pakistan army and killed about 11 soldiers including a captain. Therefore, Pakistan may also agree to cooperate with India.
Delhi may also try to negotiate with Moscow as Russia has also interest in Afghanistan. India should appoint a special envoy who will monitor and plan Indian initiatives as per the changing circumstances in Afghanistan. India has already adopted a proactive approach instead of a reactive policy and contacting Taliban leaders as well as other countries to protect Indian interests and restore peace in war-ravaged Afghanistan.
(Jai Kumar Verma is a Delhi-based strategic analyst and member of United Services Institute of India and Institute for Defence Studies and Analyses. The views in the article are solely the author's. He can be contacted at editor.adu@gmail.com)