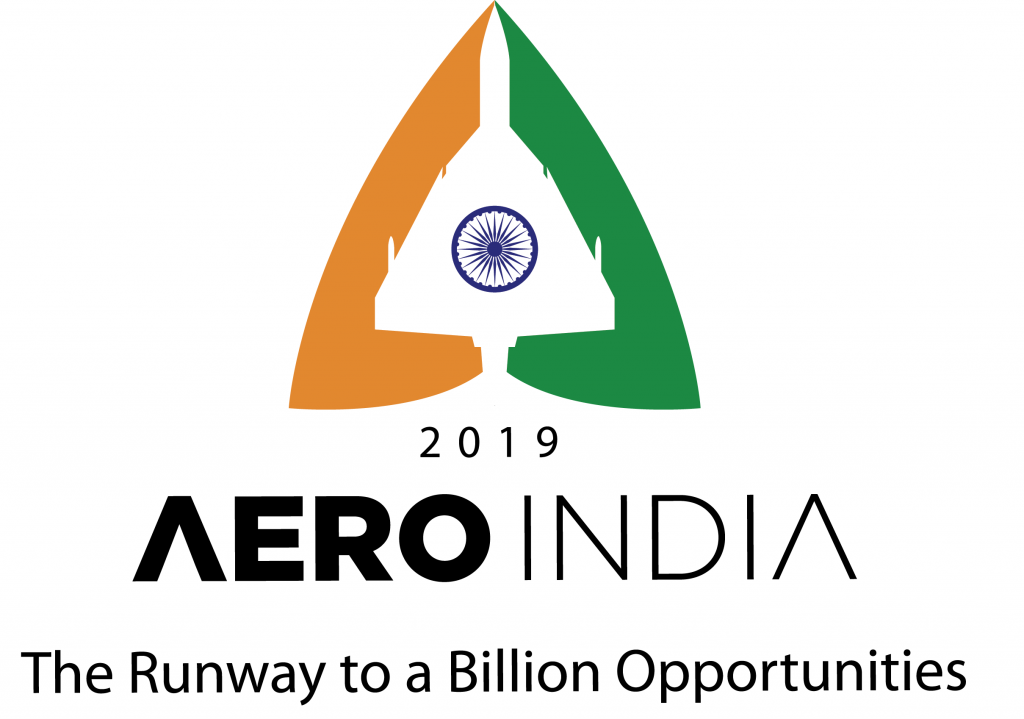 New Delhi. 21 December 2018. The logo for Aero India 2019 is inspired by the Tejas Light Combat Aircraft (LCA). The Tejas LCA together with its variants, is the smallest and lightest Multi-Role Supersonic Fighter Aircraft of its class. This single engine, Compound-Delta-Wing, Tailless Aircraft is designed and developed to meet diverse needs of the Indian Air Force (IAF) and Indian Navy (IN).The Tejas LCA programme has achieved the rare distinction of completing over 4000 Successful Test Flights.
The tri-colored silhouette of the Tejas LCA with the Ashok Chakra in the centre is the core motif of this logo, reminiscent of the spirit of New India. The defined outlines of the 'A' in Aero is symbolic of a fighter jet while conveying that Aero India is a premier global aerospace exhibition.
The tagline for Aero India 2019, "The Runway to a Billion Opportunities" was created to communicate India's value proposition in addressing the immense opportunities in the Aerospace and Aviation sectors in India today.
The tagline underlines India's status as an emerging hub for the global aerospace industry and draws attention to the investment opportunities under Make in India. From the acquisition of 110 multi-role fighter jets and 111 naval utility helicopters to the indigenous development of the light combat helicopter, India's aerospace sector has crossed an inflection point.
The tagline was also created while keeping in mind that the Civil Aviation industry in India has emerged as one of the fastest growing industries in the country. With Passenger Traffic in India likely to increase to 350 million in 2020 India is poised to become the 3rd largest aviation market in the world. Similarly, India's fleet of 430 civil aircraft will double in the next 5 to 7 years and the MRO sector is projected to increase from US$ 700 Mn to US$ 1.5 Bn by 2020.
Together, the Logo and Tagline creates a unified brand that markets Aero India as the premier Aerospace and Aviation exhibition in the region.