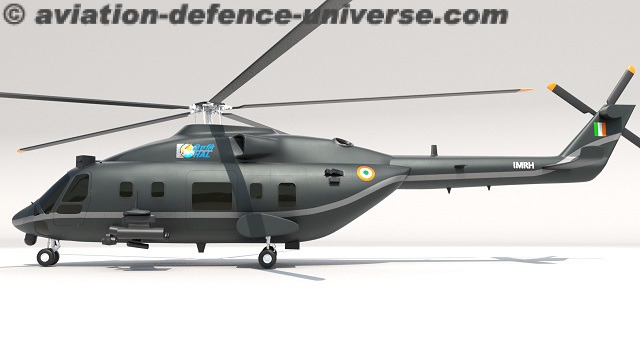 Bengaluru. 10 February 2023.  As part of Aero India 2023 beginning on February 13 at the Air Force Station Yelahanka, HAL will display a unique 'Aatmanirbhar Formation' flight of 15 helicopters consisting of all variants of Advanced Light Helicopter (ALH), 'Prachand' Light Combat Helicopter, and Light Utility Helicopter (LUH). The fixed wing front will witness LCA twin seater variant, Hawk-i, Intermediate Jet Trainer (IJT) and Hindustan Turbo Trainer (HTT)-40 aircraft.
HAL will showcase its full spectrum training capabilities and display for the first time, the scale model of Hindustan Lead in Fighter Trainer (HLFT)-42. HLFT-42 is the 'Next Gen Supersonic Trainer' that will play a critical role in modern combat aircraft training with state-of-the-art avionics like Active Electronically Scanned Array (AESA), Electronic Warfare (EW) Suite, Infrared Search and Track (IRST) with Fly by Wire control (FBW) system. HAL will showcase its range of products / technologies centred on the theme 'Innovate. Collaborate. Lead'.
HAL's major attraction at its indoor pavilion (HALL-E) will be the scale model of Indian Multi Role Helicopter (IMRH), Next generation HLFT-42 and models of LCA Mk 2, Hindustan Turbo-shaft Engine-1200, RUAV, LCA Trainer, Hindustan-228 etc. The outdoor display adjacent to HAL stall will feature Rotary wing products LUH and ALH Medical Intensive Care Unit (MICU) variant.
ALH, Dornier, Hawk-i, HTT-40 will also be on static display. In addition, civil certified Do-228 will be showcased for utilization in commercial flying sector.
The central theme of the India Pavilion is Fixed Wing platform. An actual LCA-Tejas in FOC configuration will be the centre piece along with various associated structural modules, simulators, systems (LRUs) etc. being produced by private partners. There will also be sections for Def space, new technologies and UAV which will give an insight about the growth of India in each sector.
HAL will promote indigenously-built platforms to visiting defence delegations and hold business meetings with OEMs and customers besides signing agreements and contracts with its business partners for various projects. Customer demonstration flights will also be organised on various platforms.