By Suresh Somu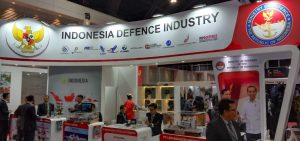 Bangkok. 25 November 2019. Here goes Thailand in making a positive regional mark. The Thailand-hosted Defence & Security 2019, which concluded on November 21 last year, fired away to be a rip-roaring success.
Rightly so, it was also held in conjunction with the Asean Defence Ministers' Meeting (ADMM) Retreat & ADMM Plus. The tri-service focus was on regional cooperation and business partnerships for a more united and effective response regarding disaster management cyber security, anti-terrorism and defence production.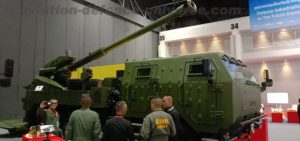 Thailand addressed the major issue correctly: The natural security threats in Thailand including sporadic border disputes, domestic terrorist and separatist group activities, human smuggling and illicit drug trafficking have given the 'Land of Smiles' much reasons to frown and to boost its defence capabilities.
Undergoing a defence modernisation programme, Thailand is expected to spend a whopping 233.35 billion baht (about US$7.69 billion), on the repair and maintenance of weapon systems. It has continued to be one of South-east Asia's highest levels of military spending and the current trend is only set to continue.
The healthy defence budget increased Thailand spending appetite significantly. And regionally, security spending in Asean is projected to soon reach US$9.23 billion, with Thailand, alone, military spending going at an exponential rate.
Global-political scenario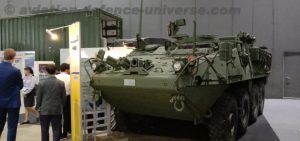 Given the ever increasing uncertainty on the global-political scenario, overall defence spending is on the rise. A number of regional states have been beefing up its defence with a heavy focus on maritime security in order to deter further incursion by far greater powerful states in the South China Sea.
And the threat of terrorism is a greater concern for the respective militaries and the Stockholm International Peace Research Institute (SIPRI) report 2018 revealed that there had been a drastic increase in spending from countries such as Cambodia, Bangladesh, Indonesia and China.
The regional defence leaders met and addressed some of the critical issues and the Rohingya crisis. The agenda covered both internal and regional issues that affect the grouping. And also the security co-operation within Asean that includes the South China Sea dispute.
Some of the world defence leaders also gathered for the annual Association of South-east Asian Nations (Asean) Defence Ministers' Meeting (ADMM) and ADMM Plus, which include representatives from the United States, China, India, Japan, Australia and South Korea. And one of the topics included the push for progress on a South China Sea code of conduct.
Vision statement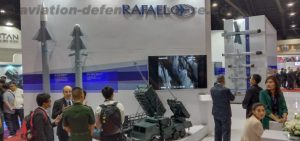 Thailand and the United States also signed a joint vision statement on defence with the US and memorandums of understanding (MoUs) on defence cooperation with Japan and China.
The Defence exposition, too, lived up to the promise of being the largest and most comprehensive defence exhibition held in Thailand. With the leaders, were representative of dialogue partners – Australia, China, India, Japan, Russia, South Korea, United States and the United Kingdom. According to the organisers, the show is 35 per cent larger than the previous edition. There were technical presentations from DIEHL, Maxar, DSM Dyneema, Airbus, RV Connex along with presentations from companies in the Czech and Israel Pavilion.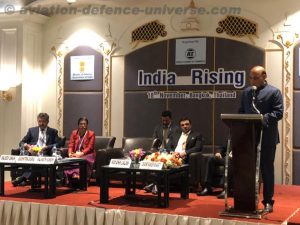 India's rile, too, came under much scrutiny and a business seminar themed 'India Rising' caught the eye. India Defence Minister Rajnath Singh presented the 'Make in India' initiative, too. And the nation is making steadfast progress to reduce dependence on imports and make India a major defence manufacturing hub and net exporter of defence equipment and platforms.
India's matured role
He stressed that India's defence sector has significantly matured and is exploring mutually beneficial partnerships with friendly countries to set up industries in India and abroad. And he has set a target of taking India's defence exports to US$5billion by 2025 under the 'Draft Defence Production Policy 2018'.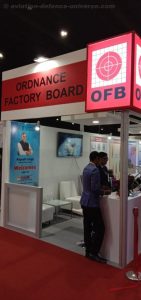 Take significant note that Tejas, India's indigenously-built light combat aircraft, is seeking export strength particularly towards lucrative to price-sensitive market in Southeast Asia.
The BrahMos supersonic cruise missile also attracted interest from the Philippines which intends to strengthen the coastal defence operations as the Philippine Army has expressed interest in acquisition.
BrahMos Aerospace is a Joint Venture (JV) between the government of India and Russia. And the basis of BrahMos JV is not based on the 'Transfer of Technology', but joint design, development, production and integration of the BRAHMOS supersonic cruise missile.
Currently, BRAHMOS is now integrated on almost all platforms – ships, aircraft, and on mobile land platforms, after conducting numerous successful flight tests from these platforms, they're ready to go. At the Brahmos booth, Mr Rajnath was briefed by Praveen Pathak, Chief General Manager (Marketing Promotion and Export) which also attracted several interest from South-east Asian countries.
Malaysia on the go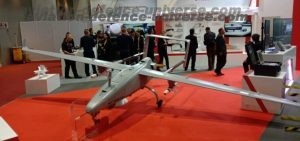 Malaysia Defence Minister Mohamad Sabu, accompanied by senior ministry officials and Malaysian Armed forces, was briefed on the system capabilities as part of Malaysia National Defence Industry's overseas activities. And it poised as being open to partnerships and the nation's collective effort towards regional collaboration in developing and promoting the defence industry.
HeiTeh Padu is Malaysia's leading ICT player that has developed a comprehensive suite of solutions and services that are holistic, integrated and cutting-edge, covering the entire life cycle of systems and products. Another is Sapura Thales Electronics (STE) which is a joint venture between Malaysia and Thales, where products were manufactured and exported from Malaysia to countries in Asia, Africa, the Middle East and South America.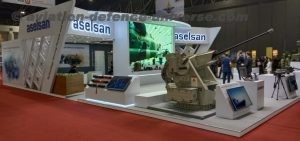 Taking a frontal role in development and manufacturing of defence communications technologies, it has significantly expanded its presence in 14 countries.
Companies such as Advanced Defence Systems, Aerospace Technology Systems Corp (ATSC), HeiTech Padu, Sapura Thales Electronics and SPS Jaga Systems. ATSC core business is support and enhancement of MiG29N/UB and Sukhoi Su-30MKM fighters, from supply, maintenance, repair, overhaul, technical services, distribution of spares and materials.
There was also a contract signing ceremony between DSA & NATSEC Asia 2020. The companies involved in the contract signing were Advanced Defence Systems, BAE Systems, HF Nurani, Ketech Asia, and Mildef International Technologies. Mr Sabu was accompanied by Ministry of Defence, Mastura Ahmad Mustafa, Chief of Defence Forces, Gen Zulkifli Zainal Abidin and Chief of Army, Gen Ahmad Hasbullah Mohd Nawawi.
Grand China entrance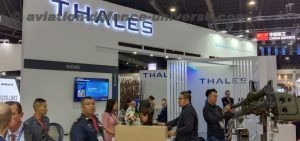 China's defence budget for 2019 was at RM1.19 trillion ($167 billion). This budget could give a major headway to become one of the major players in the global supply chain with the Chinese defence industry taking a frontal role in the global stage.
For the first time, it will be difficult to miss the grand stage Chinese companies have showcased at the event. Observers opined that China is going in a big way. Growth, rate of pace and transformation to show that China has gone through over the years is unbelievable.
And it continues to flex its muscle globally, too. China has become one of the major exporters of arms to Thailand and it will continue to increase its footprint over the years.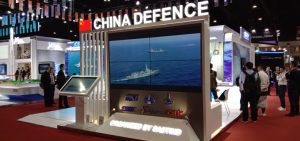 Major Chinese giant companies in the project include Aerospace Long-March International Trade Co (ALIT), China National Aero-Technology Import and Export Cooperation (CATIC), China Electronics Technology Group Corporation (CETEC), China Precision Machinery Import-Export Cooperation (CPMIEC), China Shipbuilding & Offshore International Co (CSOC), China State Shipbuilding Cooperation (CSSC), and China North Industries Group Corporation Limited (NORINCO)
Indonesia go radar-style
Indonesia's PT Len Industri (Persero) and Leonardo S.p.A. from Italy have announced a major partnership for the procurement contract for the Medium Range Defence Radar. This contract entail supplying to local components, work on the infrastructure and expert training.
And keep an eye, too, as the radars will be jointly produced in Indonesia. Under such agreement, full radar maintenance training will be given to PT Len Industri and maintenance will be done locally. The Medium Range Radar is the RAT 31 DL/M which will be operated by the Indonesian Air Force to strengthen the air defence system.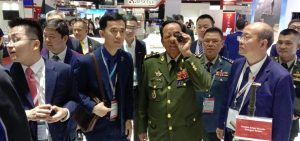 Mark out China's Aerospace Long-March International Trade Company (ALIT) which made its first regional sale of Cai Hong-4 (CH-4) medium-altitude long endurance (MALE) unmanned aerial vehicles (UAVs) to the Indonesian Air Force.
It is believed that TNI-AU has acquired a total number of six CH-4 UAVs with two delivered so far. The service officially unveiled its acquired CH-4 UAVs at Halim Perdanakusuma Air Base in East Jakarta during an October parade to mark the 74th anniversary of the Indonesian Armed Forces.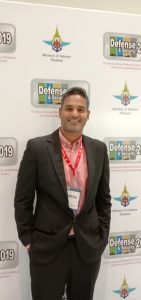 Zoom in on the tanks, too. Indonesian Harimau medium tank will be ready for export from 2023. The tank jointly developed by Indonesian state-owned firm PT Pindad and Turkish defence firm FNSS. PT Pindad (Persero) has completed the certification requirements for the grant of the Indonesian type certificate for the Harimau Medium tank.
In a nutshell, the Thailand-hosted event matched on to the show's recurring theme, "The Power of Partnership" and the solitary displayed by the respective nations. From partnership to advancing defence capabilities, the Asean countries now stand tall and are militarily prepared against anything from disaster management to cyber security and anti-terrorism, with the prime objective being in protecting its national sovereignty.