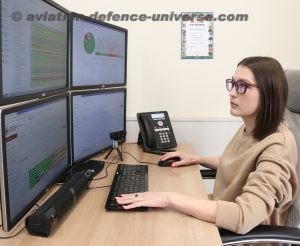 April 16, 2020. Russia's United Engine Corporation (UEC), which produces engines for military and civil aviation, has begun implementing the MDCplus real-time machine monitoring and manufacturing data collection system at different manufacturing facilities across the country. MDCplus is developed by Zyfra, the Finnish-Russian leader in industrial digitalization.
UEC is part of Rostec, Russia's State Corporation for Assistance to Development, Production and Export of Advanced Technology Industrial Product.
According to Valery Teplov, Production Director at UEC, the introduction of an equipment monitoring system is one of the steps towards digitalizing the production of domestic engine building enterprises, an important element in the implementation of the Industry 4.0 ideology.
"Its main advantage for the manager is objective control over the production processes, which provides great opportunities for effective management. In the future, once all holding enterprises have been equipped with this system, we will be able to receive timely, reliable and complete information about the operation of any holding company, workshop or production site right down to a specific machine in real-time mode. This will bring UEC production processes to a new level of control," he said.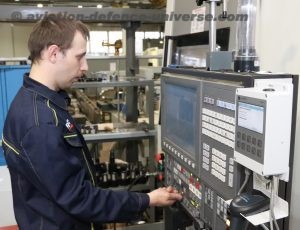 Zyfra has connected 9,000 CNC Machines to its MDCplus real-time machine monitoring and manufacturing data collection system. The projects have been implemented in Bulgaria, China, Finland, France, India, Romania, Turkey and Singapore.
"Currently, there are more than 50 large industrial holdings which use MDCplus, including United Aircraft Corporation (Russia), Russian Helicopters (Russia), Rosatom State Atomic Energy Corporation (Russia), Godrej Group (India), Indian Railways (India) and many others. We see the potential to work in this direction with our European and Indian colleagues from enterprises in the aerospace sector. MDCplus is the first Russian system that uses not only the technology of the Industrial Internet of Things, but also artificial intelligence. With the help of predictive analytics, the system can predict equipment breakdown and control tool consumption," said Liana Meliksetyan, Commercial Director of Zyfra.
"Zyfra's MDCplus real-time machine monitoring and manufacturing data collection system boosts the efficiency of 286 plants worldwide, so we are ready to share best practices with our Indian colleagues. We would also be happy to support the Make in India initiative and share technology with our Indian partners so they can manufacture components, modules and other hardware for the MDCplus system," said Igor Bogachev, Chief Executive Officer of Zyfra.
MDCplus is designed to track machine operation, personal productivity and parts manufacturing progress. Its tailored reports and charts can be used to eliminate unreasonable downtime, evaluate overall equipment efficiency (OEE) and reduce production costs. On average, equipment monitoring increases production efficiency by 15 %.