Is India the threat or China faces multithreat?
By Jai Kumar Verma
New Delhi. 13 January 2021. As the world watched Chinese Premier addressing the People's Liberation Army (PLA) on new year, Xi Jinping the commander-in-chief of the joint battle command centre of the Central Military Commission asserted that the force must be ready for a "full-time combat" and to "act at any second".
He also stated that PLA must augment the training and use of high-level technology in 2021. The defence forces should also enhance the use of technology in training as well as in exercises and emphasised that the latest technology is essential to boost "combat effectiveness". Computer stimulations should also be used in drills and exercises. The new equipment, modern technology and new techniques should be incorporated in defences forces.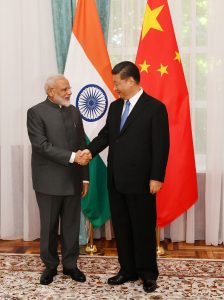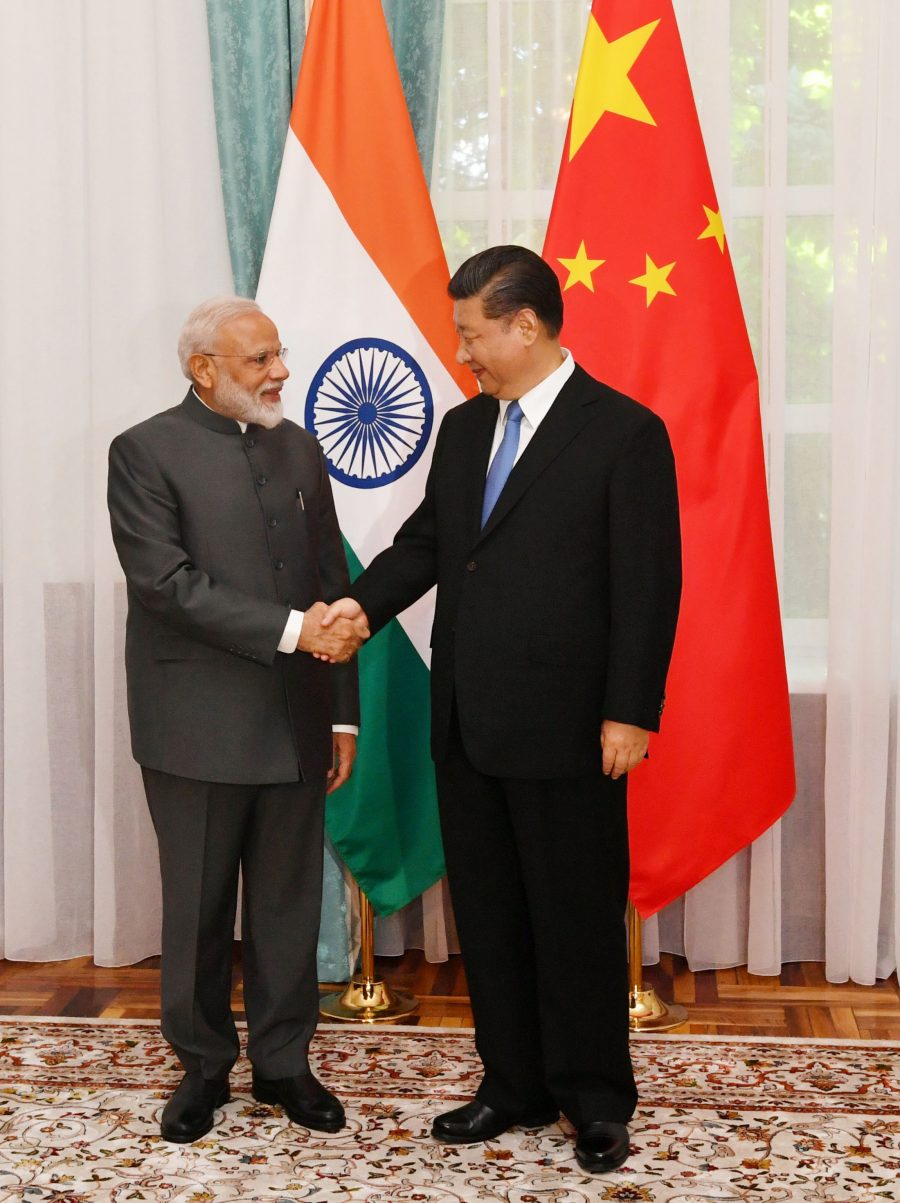 The 2021 annual exercises of Chinese armed forces also commenced w.e.f. 4 January. In the mobilisation order for the training of all armed forces, it was also stressed that in the military exercises there must be full cooperation among various wings of defence forces and the safety and security of the defence personnel must be observed. The order also mentioned that the policies of Communist Party of China and CMC must be implemented.
Xi also mentioned that as this year is 100th anniversary of formation of Communist Party of China, the commanders and the soldiers of the defence forces must be ready to face the adversities and should not fear death. The command and control of PLA, The People's Armed Police and the China Militia which is the militia part of the armed forces is under the control of State CMC, and Xi Jinping is its chairman.
The state-controlled TV channels showed videotapes of Chinese defence forces participating in military drills. The media also reported that after the president's instructions, about two million Chinese soldiers became ready for the war. The Chinese state media also showed, the mask-wearing Chinese soldiers, several warships firing shots, tanks in rows in the position of attack and launching of missiles, in the TV channels. China Central Television showed the mock drill in which the Chinese soldiers were coming out from aircraft and attacking the enemies.
The Chinese President's speech at this juncture is significant as China has not only invaded India, but is also threatening Taiwan, Hong Kong, Vietnam, and Japan. Chinese troops are encroaching Indian territory since May 2020 and there were face-offs and skirmishes on Indo-china borders at Pangong Lake in Ladakh region. There were also clashes in eastern Ladakh at Line of Actual Control (LAC). Chinese have constructed roads, bridges and culverts in the areas controlled by them however when India also tried to build roads in the Galwan area Chinese objected and in the fight in June 2020, 20 Indian soldiers including a colonel were martyred. The casualties on Chinese side were much more but they have not officially announced the number of deaths. However, according to sources the Chinese fatalities were more than 50 including an officer. Few soldiers were also detained by both sides but later released, although officially both sides denied about detention of soldiers.
There were several rounds of diplomatic and military talks between India and China, where China promised to withdraw but they have not full-filled the promises hence the standoff continued. In view of Chinese aggression, the Indian Border Roads Organisation (BRO) continued developing the infrastructure on Indian side of the borders which was objected by Beijing.
China has also not liked the defanging of Article 370 in August 2019, which resulted in the revocation of special status of Jammu and Kashmir. India banned 200 Chinese apps and there were campaigns to boycott Chinese goods in Indian markets. It appears that India China clashes would continue as India has refused to bow down and Indian forces are facing Chinese troops valiantly.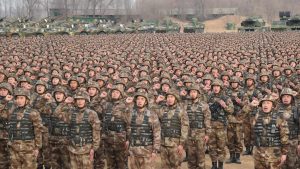 Beijing is also threatening Taiwan and increased air force fly-by operations targeting Taiwan. Chinese fighter planes also entered in Taiwan airspace thrice and in June Taiwan fighter planes had to "drive away" Chinese J-10 fighter plane. China also sent an aircraft carrier 'Liaoning' on a round-trip mission between Okinawa and Miyako islands. Chinese navy also conducted exercises in waterway and deployed a survey vessel to tail West Capella ultra-deep-water drillship contracted by Malaysia's company. In view of Chinese aggressive posture Taiwanese pro-independence leader Tsai Ing-wen has signed important arms contracts with United States under which Taiwan will get F-16 fighter jets and missiles for army and navy. In April Taiwan conducted test-fire of a missile which can hit targets deep inside China. Taiwan is apprehensive that China is preparing to capture Taiwanese islands in South China Sea.
The US China relations are also its lowest ebb as US is supporting Taiwan and a trade war between both the countries are going on since 2018. US also accused China for spread of Covid-19 in the world and about repression of pro- democracy movement in Hong Kong. US air force conducted approximately 40 sorties over South and East China Seas and US navy also conducted few operations there.
Vietnam also charged that two Chinese ships attacked its fishing boat near Paracel Islands located in South China Sea. China claims that these islands are Chinese territory. Chinese regularly attacks Vietnamese Fishing boats. Not only this Chinese and US maritime forces also came extremely near to each other in South China Sea amid growing tension between both the countries. Chinese navy also countered US navy patrols in the South China Sea.
The dissent in Hongkong is enhancing and pro-democracy protests are increasing. Chinese efforts to curb the demonstrations by force also failed. Tibet is also not completely peaceful and on 5 January Chinese military choppers performed an aerial drill over the Potala Palace in Lhasa. The aerial exercise is important as US passed Tibetan Policy and Support Act 2020 which reiterates the right of Tibetans to choose the successor of 14th Dalai Lama. China not only wants to manipulate the successor of 14th Dalai Lama but also insists that he must abide by Chinese laws. It is expected that China may again start repression in Tibet.
After becoming President and Chairman of CMC in late 2012, Xi Jinping is giving special attention on increasing the fighting capabilities of PLA. In 2015 he started an enormous programme to modernise the Chinese armed forces which was planned to end in 2020. The military analysts claim that the fighting capability of PLA has considerably increased as China is facing threat of war from more than one country because of its expansionist policies. Nevertheless, China blames other countries and alleges that they are infringing its sovereignty. Hence it is difficult to assume against which country Chinese army is preparing or to which country it is threatening.
Chinese observers also mention that Xi gave the threatening speech to divert public attention from the second wave of Covid-19 while others claim that the Chinese economy is going down and there is massive unemployment in the country.
(Jai Kumar Verma is a Delhi-based strategic analyst and member of United Services Institute of India and Institute for Defence Studies and Analyses. The views in the article are solely the author's. He can be contacted at editor.adu@gmail.com)