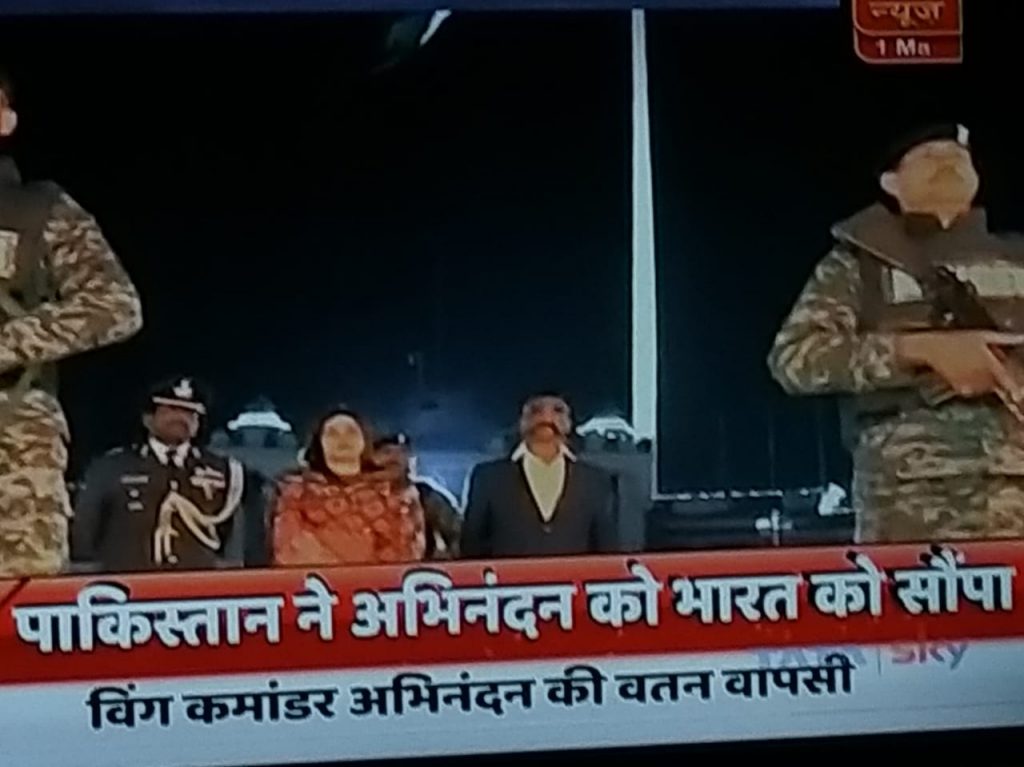 By Team ADU
New Delhi. 01 March 2019. Wing Commander Abhinandan Varthaman returns to a hero's welcome back home in India. He crossed the Wagah Border to Attari head held high and was handed over to the BSF by the Pakistan Government officials. He was accompanied by IAF Group Captain Joy Thomas Kurien, Defence Attache to Indian High Commission in Pakistan.
He was met by the Indian Air Force officials who took him to the AirForce Station from where he will be taken to the hospital for a medical check up, which the Air Force said was routine as he had ejected from the aircraft. After that he will be brought to Delhi.
As per summary of procedure he will be taken to an Indian Air Force Intelligence Unit . Scans will be conducted to check if he has been bugged by the Pakistani army. He will also undergo psychological tests to rule out possibilities of him being tortured to a limit that might have led to extraction of national security secrets from him. The Air Force Intelligence will also ascertain that he hasn't been recruited by the other side.
While the IAF official was in Pakistan custody for close to 60 hours, Indian Government waged a full fledged diplomatic effort with the leaders of the world to put the pressure on Pakistan to send him back safe and sound immediately without any negotiations. US President Donald Trump said he had some "reasonably decent" news from India and Pakistan, in his press conference in Vietnam yesterday and just as if on cue Pakistani Prime Minister Imran Khan announced in his Parliament yesterday that he would be releasing the Indian pilot tomorrow.
After a delay of over 5 hours by Pakistan, and changing the timing twice he was officially handed over to India. "Wing Commander Abhinandan Varthaman has been handed over to us. He has been released as per the standard operating procedures. He will be taken for a detailed medical check-up because he has ejected from an aircraft which puts a strain on the body. The IAF is happy to have him back," Air Vice Marshal RGK Kapoor told the media after his release.