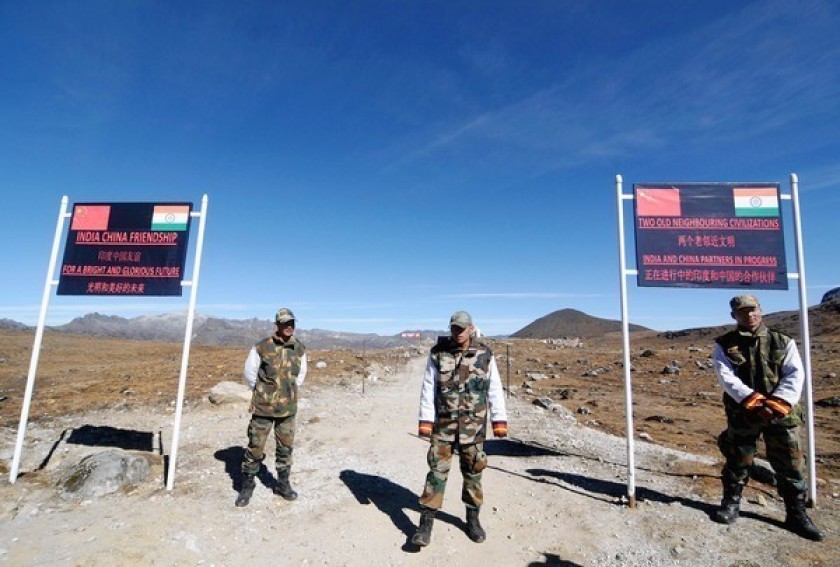 By Jai Kumar Verma
New Delhi. 09 September 2020. The China watchers are bewildered on the current behaviour of China as it is ready to fight at several fronts. The critics claim that at present all powers are centered in Xi Jinping and now no body dares to point out his mistakes. In fact, whenever a dictator has to face opposition and criticism, he becomes more aggressive. Here Xi Jinping is facing opposition in Chinese Communist Party (CCP), widespread criticism for not stopping the spread of Covid-19 and internal dissensions too. Hence it choose to attack India. Actually in 1962 when Mao Zedong faced internal trouble as well as pressure from the then Soviet Union and US, he attacked India and restored China's international stature and also earned goodwill in the country.
Nevertheless, China took ominous risk by attacking India as today's India is different from 1962. The present government has not only developed infrastructure at Indo-China borders but also strengthened the defence forces. Delhi also inculcated close relationship with several countries of Asia, Europe, USA and Russia. China also considers India as its potential adversary hence it supports Pakistan which considers India as its enemy number one. China also tries to occupy Indian land and obstructs India's construction of strategic roads, bridges and development of other infrastructure on India China border so that it can threaten India in future too. Needless to say, that China has already developed strategic roads and other infrastructure on the borders.
China does not want an all-out war with India, but it cannot withdraw from the LAC without any achievement as it will further damage the image of President Xi Jinping. It is the reason that although China is negotiating and inviting India to talk but all discussions become fruitless as China refuses to adjust and wants to force India to accept its unjust demands. There were five rounds of Brigade Commander level Flag meetings between India and China, several rounds of negotiations between corps commanders, telephonic conversation between foreign ministers and National Security Advisors but these negotiations failed to resolve the differences.
Chinese defence minister tried thrice to negotiate with Indian defence minister and a meeting was held in the side-lines of Shanghai Cooperation Organisation (SCO) in Moscow between Indian defence minister Rajnath Singh and Chinese defence minister General Wei Fenghe on September 4, 2020. It was the first high-level political meeting after Chinese violation of Line of Control (LAC) in eastern Ladakh. Although China promises to restore the previous position, but every time it backs out. In past Chinese NSA promised Indian NSA Ajit Doval to restore the previous position but it proved to be a false promise. Indian side mentioned that China is trying to change the status qua and again attacked on the night of 29/30 August. Indian defence minister made it clear that there should be disengagement of troops as early as possible while Chinese official news agency Xinhua reported that Wei, Chinese defence minister made it clear that India is responsible for the current border tensions. It appears that Chinese strategy is to overtly negotiate with India but covertly continue with its aggressive designs.
There are internal as well as external reasons behind Chinese blatant invasion on Line of Actual Control (LAC). At present China is passing from a difficult economic situation and the people are facing scarcity of essential commodities including food shortage. Sometimes back Chinese President Xi Jinping held a meeting with Chinese industrialists where he accepted that Covid-19 epidemic had adverse effect on the economy of the country. The unemployment is rising and according to China watchers the unemployment figure has jumped to 70 million which was 20 million sometimes back. The dissatisfaction is growing among communist party cadres, intellectuals, academics and students as all are critical of the return of one-man rule in the country.
The Chinese think tank China Institute of Contemporary International Relations (CICIR) is the oldest and biggest think tank. It works under Chinese intelligence agency, Ministry of State Security (MSS) and deals with international studies. The think tank reported that there are widespread anti-China sentiments all over the world. The People's Liberation Army (PLA) Daily which is the official newspaper of PLA also gave a warning by painting a dismal picture of the economy of the country. The PLA Daily also mentioned that socio-economic condition has also become explosive.
Internationally also China is facing trouble from Taiwan, Hongkong, Australia, Japan, Vietnam and after aggression, with India too, although the biggest worry is the deteriorating relations with United States. In view of harsh measures adopted by China, other countries are also hitting back. The U.S. closed a Chinese Consulate at Houston, put sanctions on Chinese Apps including TikTok, put duties on few more items and also pressurised United Kingdom to put embargo on the equipment of Huawei telecommunication. India banned fifty-nine China-linked phone apps and the companies and also forbidden Chinese companies from bidding for Indian contracts. Anti-China sentiment has risen in India after Chinese aggression and Indians are discarding Chinese goods. India with huge population is a big market for Chinese products.
The Chinese public is also disappointed as it became clear that Chinese economy will not surpass American economy till 2049 as predicted earlier. In view of these failures Chinese public is feeling that the present leadership has become ineffectual. It is the reason that Xi Jinping is adopting harsh measures while dealing Hongkong, USA, Taiwan and India. Jinping is also sending PLA Naval ships in South China Sea.
Not only this, China in retaliation closed a US consulate in Chengdu, attacked India, relations with U.K. and Australia became tense, and adopted tough measures against USA, imposed severe restrictions on Hongkong and enforced cruel measures against Uighur and other Muslim nationalities residing in China. China put 80 percent duty on Australian barley and an Australian who was caught in 2013 under charges of drug smuggling was sentenced to death. The cases against two Canadians also started as retribution to the extradition case of Huawei CFO. Chinese ships were also sent near disputed islands between Japan and China.
In the present scenario China cannot withdraw without some achievements because of domestic pressure and India is also not ready to retract its forces as it is the question of its sovereignty and territorial integrity. Politically also withdrawing the forces would hurt the image of Prime Minister Modi as well as of Bhartiya Janata Party (BJP), hence India is insisting that China must return to the position of April 2020. In this case president Xi Jinping may go for a limited war with India to keep its position of superior power intact.
In the light of foregoing, India must prepare for a two and half front war as China may opt for a limited war while Pakistan will also take advantage of the situation and may start war like movements on the border to pressurise India. The possibilities of attack by our western neighbour cannot be ruled out. The Inter Services Intelligence will also infiltrate more terrorists in Kashmir so that peace and tranquillity in the state is disturbed.
Nonetheless if possible, India should try to solve the ongoing problem through negotiations as China's GDP is six times higher than India while China's defence budget is three times of India's defence budget. China is producing and exporting several defence equipment while India is much more dependent on import of defence items. India challenges the supremacy of China while all other countries in the region accepts Chinese hegemony. Chinese invasion is not with the intention of occupying Indian territory which it feels belong to China but to show to the world its military strength and defence capability.
(Jai Kumar Verma is a Delhi-based strategic analyst and a retired senior intelligence officer. He is also member of United Services Institute of India and Institute for Defence Studies and Analyses. The views in the article are solely the author's. He can be contacted at editor.adu@gmail.com)