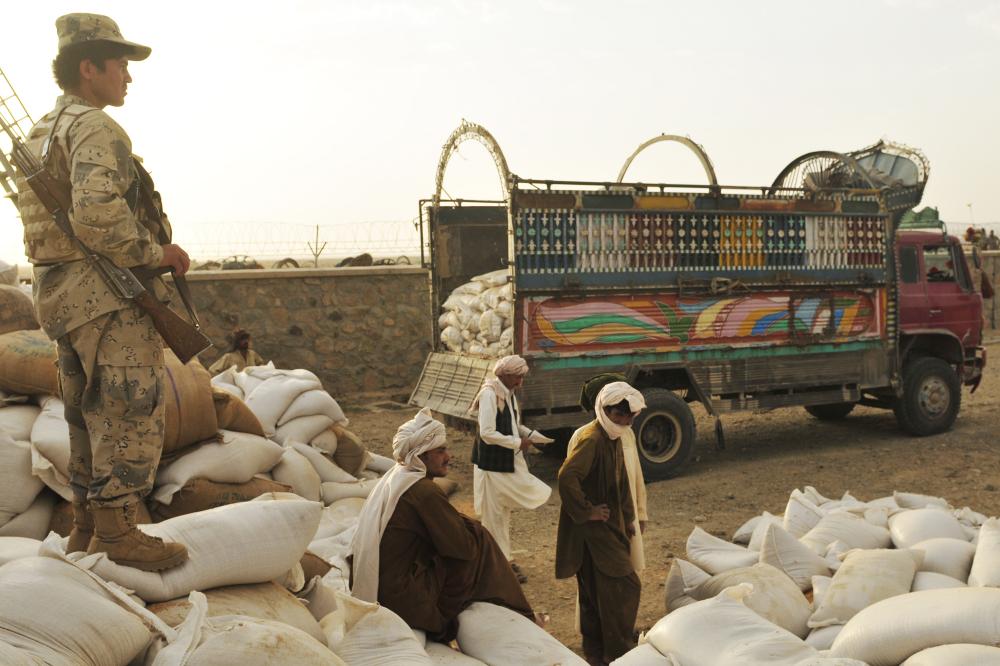 By Jai Kumar Verma
New Delhi. 17 September 2021. The Afghanistan saga has now come to stay and the government in power promises to keep creating global headlines, at least for some time to come.
Pakistan backed Taliban government in Afghanistan, which consists of several dreaded terrorists, was announced four days before 20th anniversary of 11 September 2001. On this day Al Qaeda conducted a series of four coordinated terrorist attacks in United States. Taliban have not only announced the restoration of "Islamic Emirates' but also appointed Sirajuddin Haqqani as 'Interior Minister'. Sirajuddin is the son of the founder of Haqqani network and one of the most wanted terrorist of the Federal Bureau of Investigation's list of most wanted terrorists because of his close connection with Al Qaeda. The cabinet, which consists of all male Sunni Pashtuns, has no representation of other ethnic groups like Tajiks, Uzbeks, and others.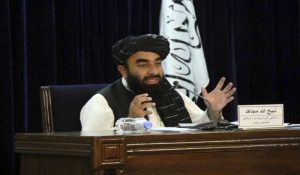 In Afghanistan India pursued a principled policy of recognising and assisting the elected government. Although India had started negotiations with Taliban but still following the policy of 'wait and watch' and moving carefully. Taliban captured power by ousting the elected government by force but no country opposed their move and the U.S. not only negotiated and signed an agreement with them but also abandoned the elected government. Pakistan and China openly came in support of new government while few other countries might be extending their support clandestinely.
Taliban as well as Pakistan are trying to project that it is a new Taliban which is considerably changed, nonetheless the facts and their actions clearly indicate that there is no change in their attitude and policies. According to UN Human Rights Office Taliban are using whips, lathis and even guns to disperse the peaceful demonstrations which are continuing in various cities of Afghanistan. Taliban have not only prohibited assemblies but also instructed telecommunication companies to switch off the internet on mobile phones in several areas of Kabul. The media claims that Taliban were torturing the journalists and the atrocities on journalists enhanced after they captured power.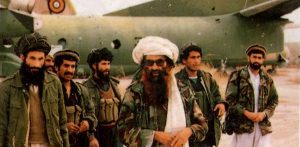 Recently the Indian Military Academy trained Sher Mohammed Abbas Stanekzai, the deputy head of Taliban's political office in Qatar and Anas Haqqani younger brother of Sirajuddin Haqqani stated that Taliban wants to have economic, political, and cultural relations with India. Haqqani also mentioned that though India supported Taliban's rivals in past but now Taliban wants to have cordial relations with all countries including India. He also mentioned that Taliban would not interfere in Kashmir issue.
The analysts claim that Taliban cannot be trusted as at present they are working on image build-up hence claiming that they are considerably changed and wants to have cordial relations with all the countries. The higher leadership of Taliban may try to pose itself as moderate but it consists of several big and small groups and these factions owe loyalty to their warlords. Taliban are facing lot of resistance within the country hence they may try to control the opposition ruthlessly. The chances that Afghanistan soon becomes the epic centre of terrorism cannot be ruled out and it may plan and execute terrorist attacks similar to 9/11 offensive. Inter Services Intelligence (ISI) has lot of influence on Haqqani network and it may force them to work against Indian interests. Haqqani network has close relations with Lashkar-e-Taiba (L-e-T) and in July 2008 was involved in suicide car bombing in front of Indian embassy Kabul.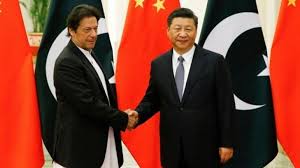 Pakistani leadership was very happy when Taliban took control of Afghanistan and Imran Khan claimed that Taliban have broken "the chains of slavery." ISI also claimed that its clandestine operations succeeded and it successfully installed Taliban in Afghanistan. Pakistan played double role, on one hand it gave safe sanctuary, training, and financial assistance to Taliban and on the other hand showed to U.S. that they are helping in tracing and eliminating Taliban.
The fundamentalists in Pakistan are also happy as they feel that Islam has defeated the U.S. which is a super power. They also claim that now Taliban would help them in capturing Kashmir. Nonetheless Pakistan does not realise that Taliban are extremists and divided under several warlords and there is no central leadership. Afghanistan exported only terrorism, contraband drugs, and uneducated and untrained manpower. Hence very soon few factions of Taliban would start assisting Pakistani terrorists. Pakistan has no dearth of madrassa educated extremists who want to implement medieval and more stringent Islam.
Intelligence chiefs of several countries including Pakistan, China, Russia, Iran, Kazakhstan, Tajikistan, Turkmenistan, and Uzbekistan met at Islamabad and discussed the present situation in Afghanistan.
The situation in Afghanistan is becoming precarious and according to UNDP 97 percent people in Afghanistan would fall into poverty if remedial measures are not taken. UN special envoy also warned that if financial assistance is not provided to Afghanistan the economy and the country would collapse. According to World Food Programme (WFP) about 93 percent Afghan families have not enough to eat and the situation would become more perilous as winter is fast approaching.
At present Afghanistan is facing diverse problems including putrefying economy, outdated mindset, belligerent public, and apportioned leadership. The foreign countries except Pakistan and China have adopted the policy of watch and see. Pakistan which itself is moving with begging bowl is in no position to assist. China has deep pockets and also announced financial support but its terms of assistance are always quite stringent. Hence the possibility that Afghanistan plunges in another civil war cannot be ruled out.
There are grave differences among Taliban leadership and clashes erupted between the followers of Mullah Baradar and Haqqani network. Baradar wants to project the moderate picture of Taliban which may be acceptable to the world while Haqqani network is more radical and rigid. The other terrorist outfits like Islamic State of Khorasan Province (ISKP) an affiliate of Islamic State (IS) would also oppose Taliban to whom they consider as U.S. agents. About 180 people including 13 U.S. soldiers were killed in a bomb blast at Kabul airport on 26 August. The ISKP took responsibility of the suicide attack which has more than 2,000 fighters in the country. The influence of ISKP would augment as it is more radical and would take advantage of infighting and differences among various Taliban factions.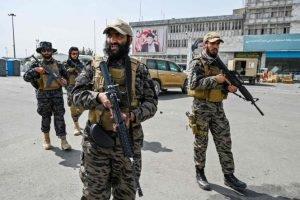 Taliban after capturing Afghanistan had released about 5,000 terrorists from the prisons which would also increase terrorism in the war-torn country. China offered financial assistance to Taliban government as it wants to weaken Islamic State which would help Uighur Muslims who are fighting for an independent country in Xinjiang, province of China. Taliban has also declared China as an important friend. China is assisting Haqqani network from last several years and that is the reason that Taliban has assured China that they would not support Uighur Muslims. China is also eying on vast mineral resources of Afghanistan. However, there are several Taliban factions which consider China as their enemy and are ready to extend full support to Uighur Muslims. Al-Qaeda which has extremely cordial relations with several factions of Taliban is constantly assisting East Turkestan Islamic Movement (ETIM) of Uighur Muslims.
The international community should not abandon Afghanistan as the mindset of Taliban is not changed much. The Muslim countries should provide asylum to fleeing Afghans and the Organisation of Islamic Cooperation (OIC) and other rich nations should render financial assistance to bankrupt Afghanistan. Several countries are afraid of giving asylum to Afghan nationals because of fear of inclusion of terrorists among refugees.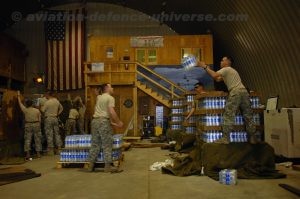 It is evident that if international community does not extend financial and other humanitarian assistance to war-ravaged unstable Afghanistan, there will be famine, starvation, and total anarchy. Extremism and terrorism will increase and it would be a safe haven to terrorists. Afghanistan would export terrorism not only to India, but also to Pakistan, China, Russia and other neighbouring countries like Tajikistan, Uzbekistan, and others. As ISKP and Al Qaeda are also active hence they would plan and execute terrorist attacks on U.S. and other European countries.
In view of changed circumstances now India is also negotiating with Taliban and recently Indian Ambassador to Qatar Deepak Mittal met with Stanekzai. Indian envoy discussed about giving the safe passage to Hindus and Sikhs and not allow Pakistani terrorists to use Afghanistan for their anti-India activities. India has multifarious interests in Afghanistan as Delhi has invested more than $3 billion in various infrastructure projects. India earned goodwill in the country because of its good work and Delhi would like to retain its human capital. India is also trying to influence Taliban through the countries like Saudi Arabia, Qatar, UAE, and Russia as they can put some pressure on Taliban. The story will keep unfolding as time passes and the region is in for uncertain stability.
(Jai Kumar Verma is a Delhi-based strategic analyst and member of United Services Institute of India and Institute for Defence Studies and Analyses. The views in the article are solely the author's. He can be contacted at editor.adu@gmail.com)