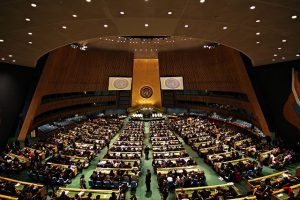 By Jai Kumar Verma
New Delhi. 10 March 2022. Since the War between Russia and Ukraine started on 24th, there are no other headlines in India. Everything including elections have taken a back seat in the media. But one news has caught not only domestic but international eyeballs And this is the abstinence of India from the United Nations voting on the war. It needs to be understood. An old reliable friend on one hand and the rest of the world with lot of friends on the other. And the question is – has India balanced itself well or caught the wrath of the world?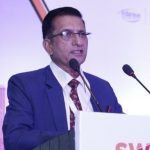 India China and United Arab Emirates abstained from voting in the emergency session of United Nations Security Council (UNSC) held on 26 February which was convened on the Russian action on Ukraine. India's permanent representative to the UNO T.S. Tirmurti stated that India demands "immediate cessation of violence and hostilities." Again, on 2 March India, abstained from voting on the resolution passed by United Nations General Assembly (UNGA). The resolution sturdily admonished Russia for aggression on Ukraine and urged that Russia should immediately withdraw its forces from Ukraine. 141 countries voted in favour and five countries voted against the resolution while 35 countries absented from the voting.
Although General Assembly resolutions are not binding but there is political impact of the resolutions. Tirumurti also mentioned that "Keeping in view the totality of the evolving situation, India has decided to abstain." India also abstained from voting in 2014 on the UNGA resolution against Russia when it annexed Crimea. In fact, it is the fourth time India abstained from voting in different UN bodies resolutions after Russia entered Ukraine.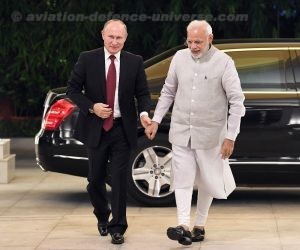 India has cordial relations with Russia and in past Moscow extended different types of assistance to India. Hence by absenting India safeguarded its national interest and it is a pragmatic approach. Although few analysts mentioned that India should have taken a principled stand and should have voted in favour of the resolution, as a powerful country invaded its weak democratic neighbour, but these are only murmurs. Since its inception the five permanent members of UNO are blocking the increase of the number of permanent members as it is in their national interest hence by abstaining India also worked in its national interest.
Moscow is India's leading supplier of armaments since the cold war era. And we don't need Stockholm International Peace Research Institute (SIPRI) to tell us that Russia is the most important arms supplier to India and almost two-thirds of India's imports are from Russia. At present about seventy percent of defence forces equipment are of Russian origin. India and Russia signed "India-Russia Strategic Partnership" in October 2000. India's 'Main Battle Tank'(MBT) consists of Russian T-72 M1 and T-90S tanks. Indian navy's aircraft carrier, several frigates, nuclear submarine, and several other defence equipment are of Russian origin. Large number of Indian fighter jets are of Russian origin. Besides weapons Russia also provides technology to India which most of the countries avoid giving to India.
Russia always been on India's side in Kashmir dispute. Moscow also supported Indian government's policies in Kashmir. Hence the government decided to support Russia although there was immense pressure from United States and European countries to vote in favour of resolution.
India also needs diplomatic assistance from Moscow while handling expansionist China. There have been border disputes, both countries clashed and there were standoffs in last two years. China has developed infrastructure in border areas and amassed artillery guns, tanks, and troops on the borders. China has not only occupied large area of India but also claims Arunachal Pradesh. India, Japan, Australia, and U.S. constituted QUAD to counter China and expects that U.S. and other members of QUAD may come for India's assistance in case of conflict with China.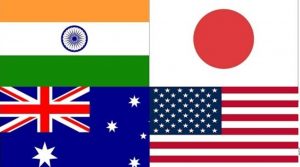 Foreign Secretary Harsh Vardhan Shringla rightly mentioned that ,"In the UN, we take positions that are based on certain very careful considerations and certainly we do regard the merits of each and every case,". He also said that "We will consider them in their entirety and take decisions in our best interests".
Russian President Vladimir Putin also visited India in December 2021 and India purchased weapons worth $5 billion including S-400 advanced missile defence system. Indian government is also trying to evacuate its students stranded in Ukraine and Russian forces are helping in their withdrawal.
The Russian point of view is that the western nations should not have placed armed forces in Estonia and Latvia, should not have allured Ukraine to become member of NATO and Ukraine could have just agreed to not joining NATO and remain independent. Putin realised that once Ukraine becomes NATO member, NATO forces would be at Russia's doorstep and it would be a security risk to the country. Russia has no natural borders. In past Napoleon, Hitler and Genghis Khan and others invaded Russia through grasslands and open fields. NATO forces would setup bases in Ukraine and the distance between Kyiv to Moscow is merely 860 KMs.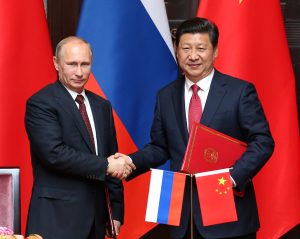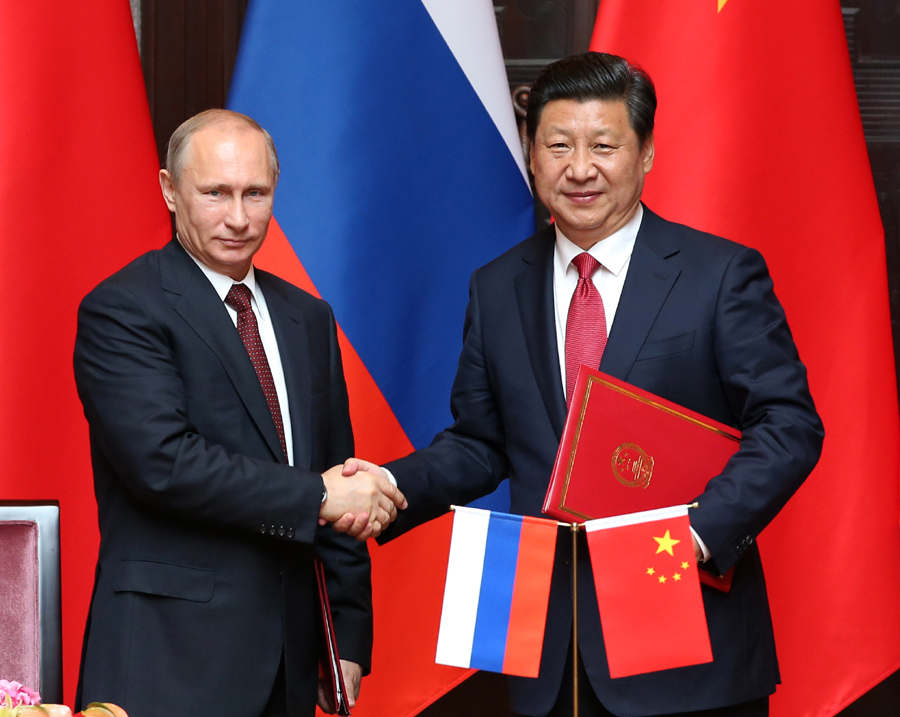 India's position is precarious as the closeness between Russia and China is increasing. China blamed West for compelling Russia to invade Ukraine. China has also clearly mentioned that it won't join in sanctions on Russia. Guo Shuping, Chairman of the China Banking, and Insurance Regulatory Commission stated in a press conference that "As far as financial sanctions are concerned, we do not approve of these." He also mentioned that "We will not participate in such sanctions. We will continue to maintain normal economic and trade exchanges with relevant parties."  Last year the total trade between Russia and China enhanced to $146.9 billion. Russia is mainly supplying oil, gas, coal, and agriculture products to China. In 1950s the Soviet Union and Communist China were close friends however the border disputes cropped up in 1969. Now again both are becoming close allies because of sanctions and other restrictions from the West. The chances that as Russia invaded Ukraine China may also try to occupy Taiwan although there are few differences between Taiwan and Ukraine but in view of aggressiveness of China the possibility cannot be ruled out. At present Russia is developing closeness with China but it may not go very far as Putin would not like to work as a junior partner to Chinese President Xi Jinping. The sanctions imposed by West on Moscow might dampen Russian economy. U.S. and European Union are prohibited to deal with Russian Central bank. The Rouble fell about 30% to dollar and at present it is 0.0081 to U.S. dollar.
On the other hand, the ties between India and U.S. are strengthening because of aggressive behaviour and emerging threat from China. As Russia and China are becoming allies India has to look towards West. Russian invasion in Ukraine is creating a cold war situation where U.S. and European countries are on one side while China and Russia would be on another side.  India has to choose its position in the new emerging world order. It may be difficult to remain neutral as hostile China is at our neighbourhood.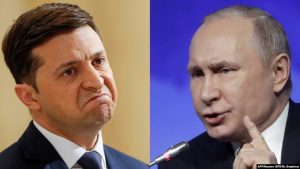 The Assistant Secretary of State for South and Central Asian Affairs Donald Lu said that it would be difficult for India to purchase Russian weapons after latest sanctions imposed by U.S. due to Russian aggression on Ukraine. Nevertheless U.S. has not taken any decision to impose sanctions on India and it was left on President Biden to decide whether to impose sanctions on India under Countering America's Adversaries through Sanctions Act (CAATSA) or waive the sanctions. Nonetheless India has to play its cards very carefully.
It is expected that after Ukraine war the world would become multi polar instead of unipolar and  U.S., Russia, China, India, and Germany would emerge as important players. Hence first of all India has to strengthen itself militarily as well as economically and then maintain a balance between it's relationship with US led western block and Moscow.
(Jai Kumar Verma is a Delhi-based strategic analyst and member of United Services Institute of India and Institute for Defence Studies and Analyses. The views in the article are solely the author's. He can be contacted at editor.adu@gmail.com)