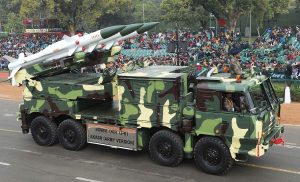 By Maj Gen Ashok Kumar, VSM (Retired)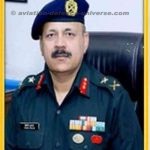 Lucknow. 10 January 2022. I recently came across an article by Lt Gen K K Khanna, PVSM, AVSM** (Retd) published in Indian Defence Review's Oct–Dec 21 issue on the subject 'Air Wars: Evolution and Application in the Indian Context'. The article has analysed well the chronology of use of airpower both in India and the world, it also highlights the most critical operational issue: whether the operational need of the Land Force commander, in terms of air and air defence actions has been met, enabling him to fulfil his mission. This issue needs a detailed and critical examination in view of the creation of an Air Defence command being attempted as a first step towards the theaterisation of the entire Indian Armed Forces. Most felt it was a low hanging fruit for some decision makers since the complexities of airspace management & control and operational timelines are understood only by a few.
Genesis
While the creation of the Air Defence Command and handing over its reins to the Air Force may be meant as an appeasement towards the Blue Service, the same does not appear to be reflected in the apprehensions expressed by the Chiefs of Air Staff in their recent media statements and the infamous tiff between the recently departed CDS Gen Rawat and former CAS Air Marshal RKS Bhadauria. The Air Force is concerned that its meagre air resources will be split along arbitrarily defined functional lines such as offence v/s defence, which completely ignore the complexity and roles of multi-role aircrafts as well the recent use of drones, swarms and other unmanned platforms. It is therefore essential that the issue of centralisation versus decentralisation of air (offence and defence) resources is revisited to examine the need for the land force commander to have all AD aspects under his control, irrespective of geographic locations or organisational connect. This article argues for the decentralisation of Air Defence and offensive air resources of all kinds to the various theatre commanders and dispense with the redundancy of a centralised Air Defence Command.
The Technology Factor
The lethality of munitions launched by aircrafts as well as flexibility of aircraft roles has increases manifold since the advent of airpower in the American Civil War. Changing nature of warfare, shifting geopolitical realities and technological advancement have ensured that airpower has evolved into a multidomain capability, touching aspects of cyber warfare, Electronic Warfare, apart from its debated and discussed conventional and sub-conventional roles. Conventional airpower demonstrated its unforgettable impact during the Six Day War of 1967, the Yom Kippur War of 1973, Operation Desert Storm 1991 and Operation Iraqi Freedom 2003. While nations rushed to restructure their weapon inventories including China, much has changed due to current geopolitical environment and the breathtaking speed of technological advancement.
When Elon Musk declared during a fireside chat at the Air Force Symposium that the era of fighter jets was over, he was just stating the obvious. He must have ruffled a few feathers in the US Air Force pilot community, who like others of their creed across the world are afflicted with the 'silk scarf' mentality. But technology does not remain hostage to our present method of doing business. It opens new vistas and adoption is the only way of survival. Adoption is not only to be learnt by brick and mortar shopkeepers, reeling under the onslaught of 'online' delivery method but the Armed Forces as well. Before the changing nature of air threat is dealt with (space aspects being deliberately left out), two aspects are clear – countering air threat has gone beyond utilising interceptor aircraft and theatre commander should have all air defence and offensive air resources under his command, both during peace and wartime – else his capability to go into the battle will remain compromised as the employment of airpower is transitory in nature and has a time correlation in its impact.
Changing nature of threat in the air
Technology has shifted us from manned to unmanned systems. Drones, swarm drones, Remotely Piloted Aircrafts (RPAs), Surface to Surface Missiles (SSMs) and surface to air missiles (SAMs) have brought in a new dimension of air threat. These cannot be countered by manned aircraft. Period.
The US has been making extensive use of drones across the world for a number of purposes including the assassination of Iranian General Qassem Soleimani. Drones gave a clear advantage to Azerbaijan over Armenia in their recent conflict. In fact, in 2013, analyst Dan Parsons had estimated that future autonomous air-to-air refueling of unmanned systems would accord them the capability to remain on stations for months. Will we able to handle such a threat by offensive aircraft, answer is probably 'No'. Really speaking, the manned fighter aircraft is moving towards obsolescence wherein missiles and drones have come to the fore, actualising non-contact warfare and bringing it to our doorsteps.
Western Front
It is also abundantly clear that there is a huge cost advantage of using unmanned platforms vis-a-vis manned aircrafts, besides the issue of human life and the possible dimension of cost escalation. It therefore clearly emerges that the theatre commander should have all these resources as needed by him. It becomes more prudent when the entire Western front is proposed to be handled by a Single Theatre command as against three land based Army command HQ besides Air Commands. Such a venture along the Western front has a high probability of failing if newly created theatre commander does not have all Air Defence resources including Air Defence aircraft, S-400 missiles, numerous short range SAMs (SRSAMs) and medium range SAMs (MRSAMs) including homegrown Akash missiles. Given the limited strategic depth and forward location of Pakistani airfields, own interceptors will not be able do much. That is not even required, given the potential of unmanned platforms which can be effectively used by the theatre commander. Once the airspace management and control responsibility is also shifted to theatre commander, his real powers will emerge as Air Force's superior aircraft, with long range capability, can be employed against strategic targets. If we don't adopt this major change when theatre commands are evolving, we shall be responsible for its adverse fall out. Response by the Pakistan Air Force post Balakote needs careful analysis without any personal bias.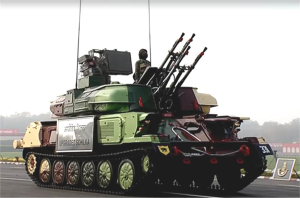 Northern Borders
As against China which forms the Northern Front, the argument is equally effective. As against three Army Commands, there will be only one theatre command. Given the Chinese aggression on the LAC and possibility of this gravitating towards an LC-like deployment and sensitivity, the theatre commander will have to be equipped with the entire Air Defence resources under his direct command extending from AD and missile troops to Air Defence aircrafts including the spectrum of all Air Defence missiles with added responsibility of airspace management and control system. It needs to be noted that the efficiency of manned aircraft leaves much to be desired in High Altitude areas. The Kargil conflict and employment of Air power needs a realistic appraisal. China being the prime adversary now, will have to be responded by structures capable of professionally responding to emergent scenarios during any future conflict. Distributed and coordinated responsibility between the Air Force and the Land Force all across the world (and also in India) has been a failed model. Whether we accept or wish away these lessons or adopt them with pragmatism is the only issue of debate. What choices we make today, one has to be ready with their consequences.
Continuing with the Northern border threat, China will initially employ all its long range resources before launching its soldiers- Galwan skirmish being an exception. The attempt by China for the coming conflict with India to be a non-contact one for itself while inflicting maximum attrition on India will have to be countered and offset. China will attempt to disrupt the battlefield based on integrated and saturation strikes and if that is to be responded efficiently, the theatre commander needs all Air Defence and offensive air resources at his disposal. Whenever we talk of restructuring of our organisation, reference of the US is inevitable. Without detailed study of their organisations and without realising that they don't have to fight wars on their land borders, we have attempted to emulate certain unrealistic models. The US has also evoked handling of Air Defence in a manner that the USAF handles strategic threats against itself and Canada while the land force commander has been equipped to fight his battle, with operational responsibility of employment of air resources as well.
Conclusion
A group of drones can undertake lethal tasks besides undertaking reconnaissance surveillance, targeted killing and all such missions needed for battlefield. Swarm drones have the potential to change the mission configuration reducing the role of manned aircraft. It is therefore critical that entire Air Defence and offensive forces and resources whether presently with Army or Air Force are brought under Land force commander (future theatre commander) & alongwith airspace management and control to make our forces future ready and capable of handling both the fronts together.
(Maj Gen Ashok Kumar, VSM (Retd) is a Kargil war veteran and defence analyst. He is visiting fellow of CLAWS and specialises on neighbouring countries with special focus on China. The views in the article are solely the author's. He can be contacted at editor.adu@gmail.com)