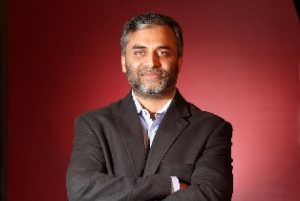 New Delhi, July 14, 2016.  Vistara,announces the appointment of Mr. Ravinder Pal Singh as its Chief Information Officer. In his new role, will lead Vistara's IT and Innovation functions. He will consolidate, identify, acquire, evaluate and incubate the right technology to support the airline's IT and digital platforms.
He will also be responsible to induce innovation as core to Vistara's culture thereby creating communities and co-creation projects to realize ideas as true business differentiators.
Ravi has been instrumental in establishing various IT organizations and creating their future technology avatars. He brings in profound global experience, with expertise in IT-based strategic planning and execution in almost 5 continents. His background includes leadership positions in top global technology and management consulting firms, where he focused on driving their Fortune500 customers and government institutions towards transformation.  For his contribution in the field of information and technology, Ravi has received many accolades such as CIO 100 Winner 2015, Digital Transformational Leader 2015, 2015 Cloud Computing Innovation Award, India and CeBIT Digital Transformational Leadership Award 2015. He was also recognized as one of the most dynamic CIOs who leveraged the word transformation in all forms.
Prior to joining Vistara, Ravi served as the Global Chief Information and Technology Officer at one of India's leading providers of aviation maintenance repair and overhaul, Air Works. Previously, he has been associated with corporates such as Microsoft, Accenture and Wipro, and is a holder of several technology patents.
"I am excited to be a part of Vistara, a company that is the amalgamation of two iconic brands, TATA and Singapore airlines and is at the forefront in the product & service innovation space. I am looking forward to transforming its IT platforms and making it a technology disruptor in this sector. This will help in accelerating the business growth and reveal the hidden potential in the organisation," said Ravinder Pal Singh.
Welcoming Ravi on board, Phee Teik Yeoh, CEO, Vistara said, "I am happy to welcome Ravi to the Vistara family. Ravi is a seasoned technology expert and we are keen to leverage his extensive technology leadership experience to enhance the level of operational excellence at Vistara and delivering greater value to our customers."
Ravi holds a computer science degree and also a holder, in his personal capacity, of several technologies IPs. Besides solving engineering and social problems, Ravi likes to travel and is also excited about mountaineering and yoga.