*Ticket fares offered as low as US$1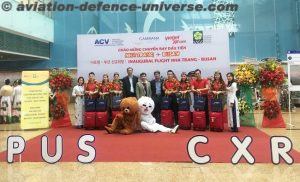 Hanoi. 12 July 2022. Air travelers can fly directly with Vietjet to Busan, South Korea's second-most populous city, from Vietnam's four major cities of Ho Chi Minh City, Da Nang, Nha Trang and Hanoi this July.
The carrier will launch two services linking Da Nang and Ho Chi Minh City with Busan on July 20 and July 25 respectively. The new services operate one daily direct flight each, bringing passengers to Busan on less than 5-hour flights.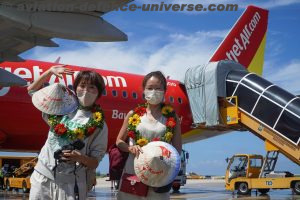 Earlier this month, Vietjet also relaunched Hanoi – Busan route and will resume Nha Trang – Busan route from July 21 with one daily return flight each.
Air tickets for all flights are exclusively offered at just US$1 (*) at www.vietjetair.com or Vietjet Air application for travel duration from August 15, 2022 to March 26, 2023 (**).
Nguyen Thanh Son, Vietjet Vice President, said: "With four services to Busan, our flight network between Vietnam and South Korea reaches 10 routes this month, offering the largest flight capacity between the two countries. This allows us to serve our flyers with the most flight options and most cost-saving fares for their favorite summer trips."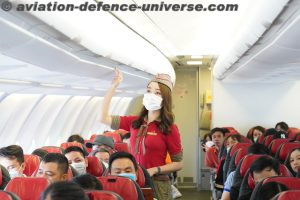 Vietjet currently operates six routes from Vietnam's major cities to Seoul. The Ho Chi Minh City/Hanoi/Da Nang – Seoul (Incheon) routes serve twice daily flights each and the Phu Quoc/Nha Trang/Hai Phong – Seoul (Incheon) routes have one daily flight each.
Located in the heart of Southeast Asia and home to a rich culture, diverse natural landscapes, an extraordinarily delicious cuisine, and friendly local people, Vietnam has been a rising destination in recent years, drawing more and more world travelers, and routinely receiving praise from leading global travel magazines, including its attraction to Korean travelers. The country has lifted all arrival regulations relating to Covid-19 and travelers can enjoy a complete pre-pandemic fashion arriving in the country.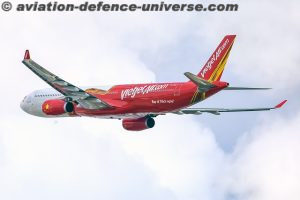 South Korea has resumed short-term travel visas for international visitors while travelers from the country can enjoy visa exemption for up to 15-day stay in Vietnam.
(*) Excluding taxes and fees 
(**) Excluding public holidays and Tet