An elite unit of the IDF (Israel Defense Forces) recently successfully used the system to safely locate and neutralize Russian ammunition in the north of Israel.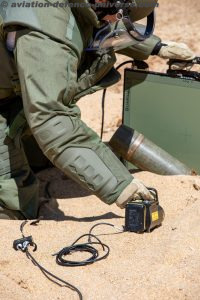 The compact, portable X-Ray system can be deployed and operated even in harsh environments, and all-weather conditions. The Guardian enables the force in the field to manually neutralize the explosive ordnance, without endangering themselves, by doing it in a designated area.
In addition to developing unique filters which enable improved analysis of the ammunition, with an emphasis on the organic substances found within the explosive device itself, Vidisco has developed a new capability for detecting CNBC ammunition that is comfortable to work with while wearing full protective gear, and capable of continuous operation as there is no need to sanitize the equipment before each use.
With an extremely large 21.5″ screen and anti-glare capability, the Guardian provides clear image quality with no reflection even in direct sunlight, and enables independent operation without needing a direct electrical connection.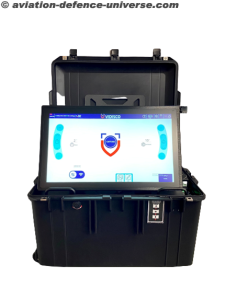 "In recent years, there have been many changes in the threat landscape and priorities in the global field of bomb disposal," says Ohad Milo, CEO of Vidisco. "Conventional threats were overtaken by improvised munitions, dirty bombs, and explosives – mainly due to the rise in activity of various terrorist organizations around the world in general, and the threat of ISIS in particular. Then, more recently, the Russia-Ukraine war changed the landscape again. We are now seeing a return to traditional ammunition with clear characteristics – such as rigid casings with high wall thickness. Therefore, there is a need for technologies capable of penetrating tens of millimeters of steel, but simultaneously able to accurately assess softer technical parts and the presence of chemical substances.
"As a world leader in its field, Vidisco has developed a unique system that answers this need. With one push of a button, the bomb disposal team receives an accurate analysis and situational picture that penetrates the explosive device's thick, hard parts and provides a sharp, accurate image of relevant areas of interest. Vidisco's systems are currently deployed worldwide and provide a critical tool for bomb squads for mission success in complex events."