Under the agreement, MAG Aerospace will provide Operators, FSRs, Training and local support for the HERO systems exclusively for UVision USA.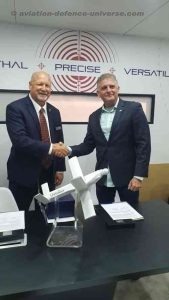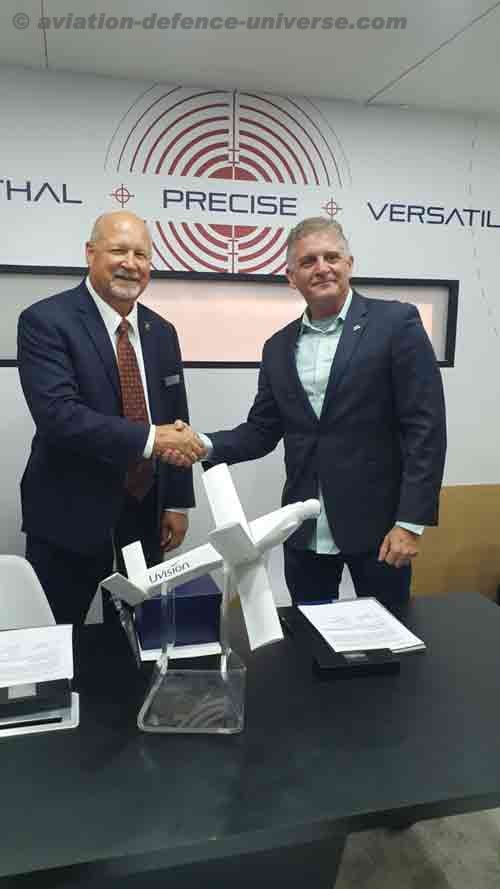 Tel-a-viv. 18 October 2021. UVision USA – continues to strengthen its operations in the US with the signing of a cooperation agreement with MAG Aerospace at the AUSA (Association of the United States Army) Annual Meeting.
Through this cooperation, UVision USA and MAG Aerospace will offer operational and training solutions for the Hero family of loitering munitions. MAG Aerospace will provide in-country resources, perform demonstrations, operational training, and support for UVision's customers OCONUS (outside Continental US) and CONUS (Continental US).
"This agreement has come about in response to the growing need in the United States for HERO systems," says Jim Truxel, CEO of UVision USA. "As part of the cooperation with MAG Aerospace, we will be able to provide local support for the company's customers locally and around the globe. UVision USA operations will continue to expand."
"MAG Aerospace brings a terrific reputation and demonstrated experience in providing similar services all over the world," says Chief Growth Officer, Matt Bartlett, of MAG Aerospace. "Together with UVision's advanced technological knowledge and its operationally-proven systems, we will be able to provide an operational advantage to American forces operating on and off the continent."
The agreement was signed by Jim Truxel and Joe Fluet, CEO of MAG Aerospace, during the AUSA Annual Meeting on October 12.