By Suresh Somu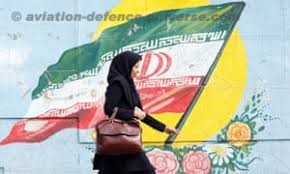 Jakarta. 11 July 2019. The tug-of-war between the United States and Iran continues and there appears to be no amicable peace in sight for the sake of global peace.
This is a worrying trend as Iran's leadership has ruled out new negotiations with the United States, and as things stand, there will be no talks between Tehran and the Trump administration aimed at settling the dispute.
Where do we go from here, ask analysts, who see no realism in going the bombs and bullets way to find a solution. Who's really going to keep the nerves of steel?
The US is implementing a "maximum pressure" strategy against Iran, and one of its goals is to bring Iran's oil exports to zero. The Trump administration is working to impose economic hardship on Iran, hoping that it capitulates and gives in to US demands.
Realistically, in recent weeks, tensions between the US and Iran went all time high. Iran downed an US drone as it violated its airspace; additional sanctions imposed by the US perceived as retaliation brought jitters and global concerns.
Iran said that it would respond any threat that's against it and warned risks of military confrontation. But confrontation aside, one could ponder: Are there really any sanctions left that the US has not imposed on Iran recently?
HARDLINER APPROACH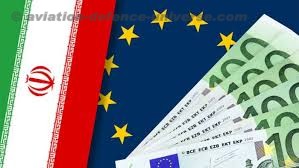 Nothing positive appears to be on the cards, say observers. President Donald Trump pulled off from the landmark 2015 nuclear deal between Iran and six powers. And a slate of punitive economic sanctions was designed to choke off Iran oil sales and cripple its economy.
As Mr Trump famously said recently: "I don't think Iran likes to be in the position they are in…Their economy is absolutely broken".
Although it is clear, both nations said they want to avoid going to war, recent incidents does bring dotted perspirations. United Nations Chief Antonio Guterres warned that is essential to avoid "any form of escalation" in the Gulf.
Now analysts ponder if ever there were escalating tensions during the Obama administration with Iran?
It wasn't rosy to begin with, but in 2016, the International Atomic Energy Agency (IAEA) confirmed Iran met its nuclear commitments under the Joint Comprehensive Plan of Action agreed with China, France, United Kingdom, United States of America and Germany in July 2015.
APPLAUSE FOR OBAMA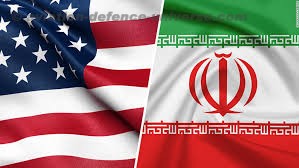 Much credit goes to former President Obama and his team that eventually propelled the removal of economic sanctions. He played a huge vital role in the US-Iran relations as both nations yielded the Joint Comprehensive Plan of Action (JCPOA) in 2015. He further stood his ground despite pressures by Israel, Saudi Arabia, the UAE and Egypt to attack Iran.
In a nutshell, the Obama triumphant finish definitely drew applause from the international community.
Then came a surprising streak of negativities:Withdrawal from JCPOA followed by slew of economic sanctions re-imposed on Iran. And the symbolic US$25 billion Boeing deal with Iran was scrapped in May 2018.
Some cool heads may well prevail. Observers say some world powers are currently exploring ways to save the JCPOA without the United States. And have rejected the hawkish rhetoric coming from the Trump administration.
ENCOURAGE TRADE
For the first time in history, it established its own "European Payment System" undermining the US dollar. The current EU project, the Special Purpose Vehicle (SPV), is designed to encourage trade with Iran and effectively bypass American sanctions.
Notwithstanding, France, Britain and Germany have issued a joint statement showing grave concern about Iran's recent violation and the EU is keen to facilitate trade with Iran.
Russia, China and Europe blame the Trump administration for a crisis that could escalate into war. If that is what it is, then quite evidently, America has a President who enjoys the formidable powers at his disposal, but has the scant idea of how to use them, perhaps.
Maybe there will be some hope of a non-warfare confrontation as President Trump hinted he was ready to reach out to Iran if the country agreed to renounce nuclear weapons.
"When they agree to that, they are going to have a wealthy country. They are going to be so happy, and I am going to be their best friend," he said.
Now observers wonder in whose court the ball really lies for longer-term commonsense to prevail.