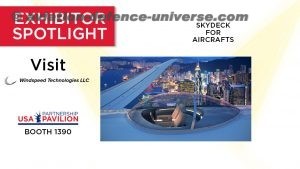 Dubai. November 10, 2017. U.S. aerospace and defense companies competing for military, commercial and space business in the Middle East and around the world will look to strengthen trade, innovation and workforce partnerships with buyers and influencers.United States will present 120-plus exhibitors, the largest international contingent at the show.
The centerpiece of the American national effort is the new 1,400 sqm USA Partnership Pavilion, organized by Kallman Worldwide, Inc., in coordination with numerous government agencies, including the departments of Commerce, Defense and State. The 2017 show is Kallman's sixth consecutive edition organizing Americans at Dubai — its tenth overall —and first under the new "USA Partnership Pavilion" banner, which President and CEO Tom Kallman says, reflects a global trend.
"Now more than ever, success in international trade comes from partnership and teamwork," said Kallman. "The new USA Partnership Pavilion sharpens our focus on helping advance America's national interests and security by building stronger relationships with our international customers. Many of our exhibitors — from publicly traded stalwarts to small- and medium-sized enterprises [SMEs] with fewer than 500 employees — already have significant business partnerships and operations in the region. In the years to come, many more will."
Located prominently in the show's main exhibition hall, the Pavilion is a full-service business destination: an efficient location for buyers to meet more U.S. suppliers, an on-site operations center for American exhibitors to maximize their exposure and impact at the show, and a networking hub for all to share ideas and insights.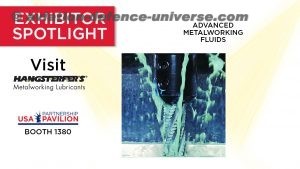 The 80-plus exhibitors in the Pavilion represent 26 states, all looking to generate new business and create more jobs back home by growing exports, expanding in-region operations and/or recruiting overseas partners to establish or participate in U.S.-based operations. More than 10 percent of Pavilion exhibitors are new to market, 20 percent are new to the show
Notably, the states of Missouri, North Carolina and Washington, through their individual departments of economic development and commerce, are organizing their own state-branded pavilions — featuring state-based co-exhibitors — within the larger U.S. space.  
To heighten awareness and interest in Pavilion exhibitors, Kallman is introducing new content and thought-leadership initiatives at the show to "inform and inspire" the exhibitor-visitor conversation:
On his first trip to the UAE, Apollo 15 Command Module Pilot, Col. Al Worden, USAF-Ret., will make his first ever appearance at the Dubai Airshow as a guest of Kallman Worldwide in partnership with show organizers Fairs & Exhibitions. Among his many personal appearances during the week, Worden will be a featured speaker at the show's Space Conference on Tuesday, November 14.
The Newsstand, an on-site information center adjacent to the Meeting Point Exhibitors Lounge, features a live, scrolling display of real-time show and market headlines on a centerpiece flat-screen monitor, flanked by take-away publications from the industry's top publishers, including show daily media.
In addition to these "conversation starters," Kallman will promote exhibitors with its "Ask America" on-site advocacy campaign during the show. The message will be placed prominently around the USA Partnership Pavilion, integrated into hospitality and VIP events during the show, advertised in show daily publications and highlighted in social media.
"The United States is the biggest international exhibitor at the Dubai Airshow because it's the world's biggest aerospace and defense industry supplier, but that's no guarantee buyers will look to work with American companies over others," said Kallman. "As the organizer of the USA Partnership Pavilion, we have a responsibility to advocate not only for our exhibitors, but for our nation in this highly competitive global marketplace.
"We want every show visitor to 'Ask America,' and to be confident that we are listening," he said. "There should be no question that the United States aerospace and defense industry is committed to international trade and investment. We bring smart technologies and ideas to the table, and we have the most skilled professionals ready to do the work."