Mission to test new game-changing capabilities for U.S. ground forces on the battlefield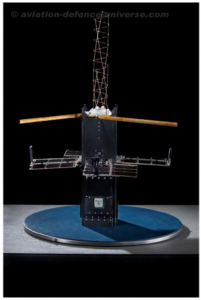 Chantilly, VA. 21 October 2020. TriSept Corporation, a leading provider of launch integration and mission management services, today announced it has signed a launch services contract with the U.S. Army's Space and Missile Defense Command (SMDC) unit to broker and integrate a milestone CubeSat technology demonstration mission scheduled to launch aboard a Rocket Lab Electron early next year.
As part of the demonstration mission, the U.S. Army's Space and Missile Defense Command will test a proven small satellite bus as host of its new 3U Gunsmoke-J technology initiative aimed at fostering the development of new, game-changing capabilities for the U.S. Army's tactical ground forces.
"Gunsmoke-J is a joint capability technology demonstration executed by the U.S. Army Space and Missile Defense Command and sponsored by both the Office of the Under Secretary of Defense and the U.S. Army," said Eddie Johnson, Gunsmoke-J Program Manager, U.S. Army SMDC Technical Center. "This science and technology effort will demonstrate an entry-level capability in a 3U form factor relevant to U.S. Army warfighter needs. The mission will also help inform future acquisition decisions."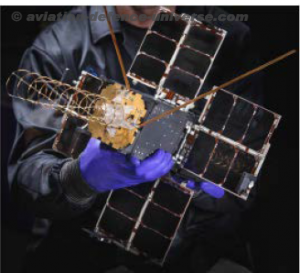 TriSept secured both the U.S. Army's rideshare slot and payload dispenser, which will release the 3U CubeSat into orbit once in space aboard the Rocket Lab Electron launch vehicle. TriSept will integrate the small satellite with the CubeSat dispenser at Rocket Lab's Long Beach, California facility about 30 days before the scheduled launch date.
TriSept's team will then travel to the Rocket Lab launch site in Mahia, New Zealand, where it will manage the integration and encapsulation of the dispenser device, carrying the satellite and electrical interfaces inside the fairing, about two to three weeks prior to liftoff atop Electron's upper stage.
"This leading-edge mission for the Army's Space and Missile Defense Command will orbit aboard a satellite smaller than a loaf of bread, but will have a huge impact on milestone developments in warfighter capabilities on the battlefield and beyond," said Rob Spicer, TriSept CEO. "TriSept is thrilled to have secured the rideshare slot, dispenser hardware, regulatory compliance in both nations, and spacecraft integration for this important technology demonstration in space. We look forward to integrating this small but game-changing payload aboard a Rocket Lab Electron in the coming months."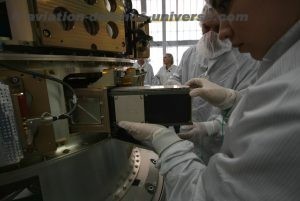 "This rideshare exemplifies the very heart of our overall vision at Rocket Lab; that even the smallest of the small satellites can make a major difference in both commercial and government markets," said Lars Hoffman, senior vice president of Global Launch Services for Rocket Lab. "The U.S. Army will be able to hone its capabilities around the world as a result of this CubeSat mission for the Space and Missile Defense Command. We look forward to another Electron launch with TriSept's key launch integration and overall program support ahead of liftoff set for Q1 next year."