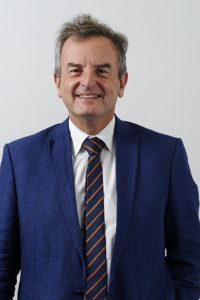 New Delhi. 03 February 2017. Thales has announced the appointment of Emmanuel de Roquefeuil as the new VP and Country Director for India. He will succeed Antoine Caput with effect from 1st February 2017.
In his new role, Emmanuel will lead and drive Thales' growth in the country and also realise the Group's overall goal of 'make in India and export from India'.
India is a key country for Thales. The company is strongly committed to expanding its presence in the country by continuing to collaborate with the local industry and customers.
"I'm honoured to be entrusted with the role of leading Thales in India at a time when we are poised to scale new heights in our partnership and collaboration with the country. I look forward to working with our team in India and entities across the world to deliver on our commitment in the coming years", Emmanuel de Roquefeuil, VP & Country Director, Thales in India.
Prior to this appointment, Emmanuel served as the Vice-President, Sales and Marketing for Optronics and Missile Electronics at Thales. In this role, he was responsible for the setting up of OPTROLEAD, a joint venture between Thales and Sagem.Prior to joining Thales in 1989, Emmanuel worked with Dassault Aviation as a project engineer on the European space shuttle HERMES
Emmanuel, 56, brings a wealth of experience spanning over three decades in the defence and aerospace market. He has been with Thales for more than 27 years and has occupied key positions in the sales and marketing divisions in France and overseas.
Emmanuel has majored in Missiles Space from SUPAERO, Toulouse and undertaken the program for Master of Business Administration from INSEAD, Fontainebleau. He also holds a Master's degree in Public Law and Industrial Strategy in Defence from CHEAR SORBONNE, Paris.