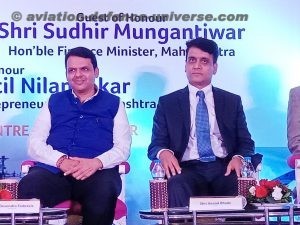 Pune. 23 July 2018. Tata Technologies Ltd. signed a Memorandum of Understanding with the Vidarbha Defence Industries Association (VDIA) at the "Made in Vidarbha – Aerospace and Defence" Summit held last week in Nagpur. This partnership will lead to the setting up of a new state-of-the-art aerospace & defence Centre in Nagpur. The MoU was signed in the presence of the Chief Minister of Maharashtra, Devendra Fadnavis.
In alignment with the "Make in India" initiative, this centre will help establish Maharashtra as the preferred investment destination for aerospace & defence manufacturing, promote indigenous and modernized technological capabilities and develop skilled resources to support Micro, Small & Medium Enterprises (MSMEs) to be globally competitive in the aerospace & defence sector. This will be done by setting up 'NIRMAN', a not-for-profit Common Facilitation Centre for aerospace & defence and 'UDAN', an initiative to create high-end skilling centres and provide competency-based education for engineering institutes & universities. The partnership between Tata Technologies Ltd. & VDIA supported by the Government of Maharashtra, will promote the state as an aerospace & defence manufacturing and export hub.
Talking on this association, Anand Bhade, President – Asia-Pacific, Tata Technologies said, "Made in Vidarbha – Aerospace and Defence is a great initiative and we are proud to be associated with it. Tata Technologies' unique offerings for aerospace and defence are perfectly aligned to VDIA's vision of creating a first-of-its-kind ecosystem to facilitate defence-integrated development by supporting the Indian Aerospace and Defence industry to be globally competitive".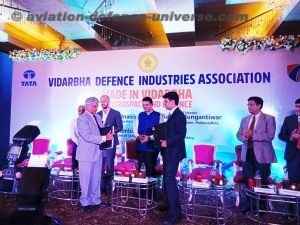 Speaking on the occasion, Lt Gen (Retired) Mr. Ravindra Thodge, the chairman of VDIA said, "Our objective is to create an aerospace & defence manufacturing hub in the Nagpur and Vidarbha region. Tata Technologies is well positioned to provide the right impetus to this initiative by leveraging their domain expertise".