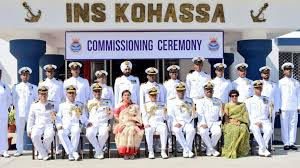 By Ranjit B Rai
New Delhi. 21 August 2020. A path breaking three day Naval Commander's Conference , the first after the  Department of Military Affairs (DMA) was formed under Chief of defence Staff (CDS) General Bipin Rawat in the rank of a Secretary, and  after nearly four tense months of PLA's multiple incursions by PLA into Ladakh across the Line of Actual Control (LAC) was a brainstorming exercise I am sure with positive results .
A slew of orders for 33 aircraft and weapons for Rs 39,000cr were cleared by the DAC for the Air Force and Army and the delivery of the 2016 Rafales order for Rs 58,000 cr  was hastened. India's Land Air battle power was exercised by the Army and Air Force and  Navy's P8Is flew surveillance sorties over the Indian China border and  Mig-29Ks moved to air bases in the North. On 3rd July  PM Modi in Ladakh, spoke of India's  resolve to avenge China's actions, and on 15th August Independence day speech vowed to take on  China's advances speaking  from the ramparts of the Red Fort.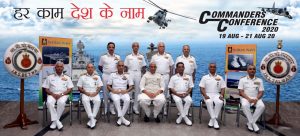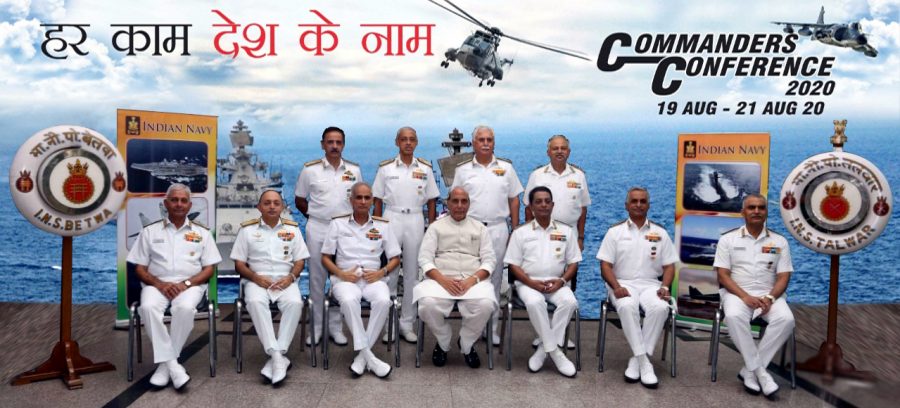 CNS Adm Karambir Singh and  the Commanders from Eastern, Western and the Southern command were expected to review the Navy's forward basing and the urgent needs of the Navy to improve its operational preparedness to face China's tactics attempting to be an Indian Ocean maritime power. China has potential bases in Pakistan's Gwadar and Ormara and has established one at Djibouti, at a time the China Pakistan Economic Corridor (CPEC) in India's territory  occupied  by Pakistan (POK) is posing a threat. PLA(N) must be stopped before like in South China Sea the Chinese horse bolted the stable to convert rocks into islands.
Regrettably the Navy's allocation of the defence budget was reduced to 13% from 18% after the 2016 mega deal for 36 Rafale aircraft for Rs 58,000cr and the post Doklam purchases by MOD in 2017. RFPs for four LPDs were withdrawn and third aircraft carrier plan was stalled. ABG and Reliance Naval Defence filed for bankruptcy after taking advances for three training ships and five Naval OPVs respectively. Navy's eight conventional submarines out of fifteen are over twenty five years old and aging, and there is no progress on the six P75I submarines RFP.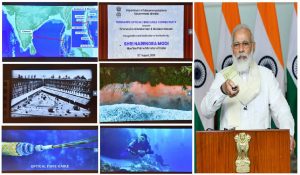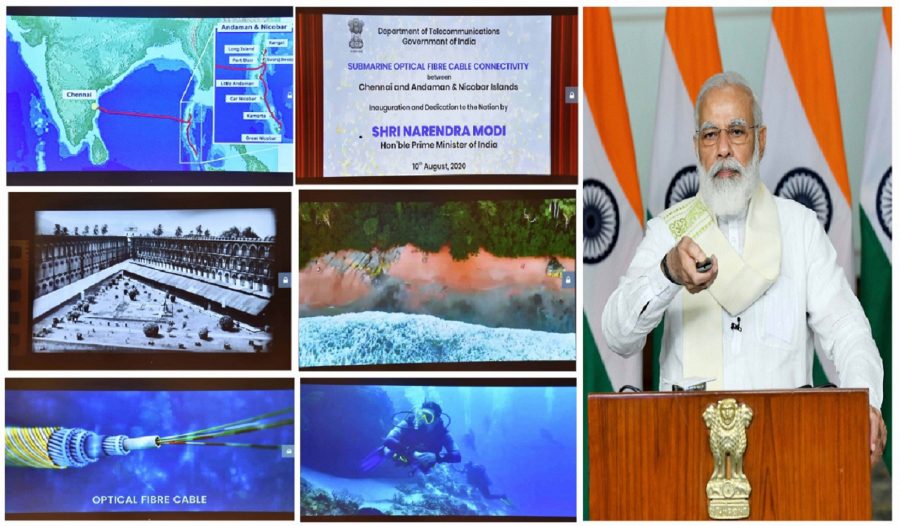 On 10th Aug PM Modi inaugurated a 2300km high speed underwater internet link from Chennai to Port Blair to connect the seven major islands saying, "better internet connectivity is one of the first needs of any tourism hub. This problem has now been solved. This will help tourism and employment in the region.  This submarine OFC project connects Andaman Nicobar Islands to the rest of the world." PM also touched on development, and said government is planning a deep water port at Great Nicobar island for around Rs 10,000 crore but did not mention any plans for a SEZ to generate revenue and compete with Singapore and Sri Lankan ports next door. India's mainland lacks deep water to berth VLCCs (Very large Container Carriers), and Colombo and Singapore earn revenue by transshipping Indian container trade to and from the east. Oil tanks can also be set up in Car Nicobar to fuel ships and facilities for ship repairs.
The  Commanders would definitely have focussed the spotlight on the Andaman and Nicobar Islands(A&N) that the  Indian Navy considers its silver bullet against the Chinese Navy. A&N is close to the mouth of the Malacca Straits and Navy can exploit what is known as 'China's Malacca Dilemma', for PLA(N) ships and submarines and merchant ships to and from the Indian Ocean Region (IOR)  transiting for expansion and trade. The Navy also, has the burden to be the Net Security Provider(NSP) in the IOR, without spelling out details.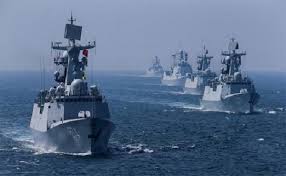 China has made phenomenal progress in its economy and hard power status to become the second most powerful economy in the world by overtaking Japan. China grew on the coat tails of America's wealth and by poaching technology. There are lessons. China opened its economy with 'Chinese Communist Capitalism' and established a large Special Economic Zone (SEZ) at Shenzhen opposite Hong Kong in May 1980. It attracted foreign investment into factories and Chinese moneys lying in duty free Hong Kong.  The Hong Kong-Canton(Guangzhou) rail link was  extended to next door Shenzhen close by.
China instituted liberal duty rules for imports and exports for the  SEZ with low taxation rates, and provided incentives to investing companies to train and employ cheap Chinese labour and encouraged companies to set up hospitals and schools in Public Private Partnerships (PPP). The state itself built low cost apartments and dormitories for the workers. The success of the Shenzhen SEZ was emulated by other states across China, and SEZs thrived with exports from manufacturing units. 
India can emulate the examples of SEZs seen world over especially in islands like Hong Kong, Tenerife, Cayman Islands, Isle of Man and Bermuda among others. India has a fortunate maritime geography jutting into the Indian Ocean like a dagger with outlying islands in the east and west for security. The A&N provides an ideal turf to open an SEZ. The economy in the region can grow. A&N is a subsidized Union Territory with a population of four lacs administered by a Lt Governor with 572 islands covering 8,249 Sqkm. Only 38 are inhabited. The strategic Six and Ten Degree navigational Channels in the Andaman Sea lead to the narrow Malacca Straits, the world's vital artery for global commerce and the carriage of energy from the Persian Gulf to Japan and China where QUAD also has strategic interests. A&N's three districts are represented by one Member in Parliament.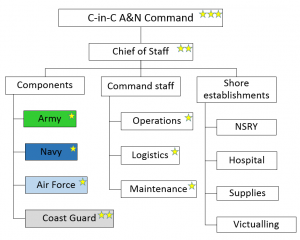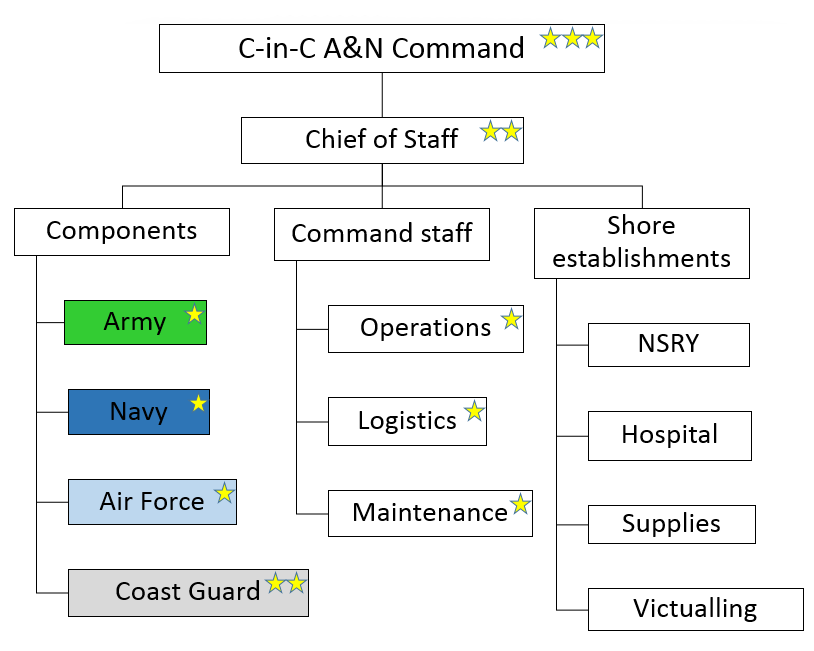 Port Blair is the capital on the main island with the Headquarters of the TrI-Service Andaman Command(ANC) with a large Naval base, a Naval hospital, landing ships, oil tanks, a jetty for large cruise liners and a naval floating dry dock and a Regional Coast Guard HQ. The North has Mayabunder. The Southern Nicobar District has Car Nicobar where the Air Force has a large base, and Indira point is 80 nautical miles from Indonesia's Sabang port which is jointly being upgraded under the strategic military and economic collaboration, agreed upon when PM Modi visited Indonesia  in 2018.  Defence Minister of Indonesia Gen Prabowo Subianto visited Delhi from July 26th to 28th  to discuss co-operation with  Defence Minister Rajnath Singh, and needs following up as China's PLA(N) has been intruding into Indonesia's Natuna islands on the edge of the Nine Dash Line that China claims. 
To set a balance between environmental preservation, tribal welfare and limited economic development the A&N was neglected and Indian and foreign investment denied. The economic and strategic potential of the A&N Islands remains untapped as Article 243 of the Constitution mandates protection of the indigenous population of the Andaman's, which is currently diminishing from a high of approximately 700. The islands were considered water deficient but this has been overcome. The monsoons provide copious rain for water harvesting and deep wells have been dug with small desalination plants. Precautions are being taken to avoid low level coastal degradation with rules for construction and to meet tsunamis, as the coast line is low and subject to erosion due to climate change.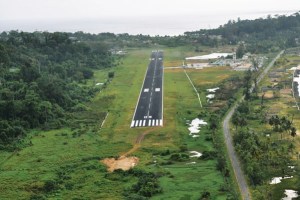 The A&N has secure islands for missile batteries, coves for warships and pens can be easily  built for submarines. The Army  can be expanded as an amphibious brigade exercises annually in A&N with the Navy. Admiral Karambir Singh has stated that the Island Development Agency (IDA) set up in June 2017 under the Prime Minister for sustainable development for had identified four islands in the first phase for tourism, seafood and coconut industry and CNS  opined one of them the large Little Andaman can develop as a strategic military forward base to meet China's maritime military challenge.  A de-coupling from China has led to enthusiasm by the QUAD of India, USA, Japan and Australia to act like a four power defence arrangement not an alliance per se, as PM Modi at the 2018 Shangri-La Dialogue in Singapore and EAM Jaishankar have ruled out an alliance.
This writer suggests a template for the QUAD like the Five Power Defence Arrangement(FPDA) which worked for Singapore, Malaysia, UK, Australia and New Zealand in the East in the Cold war. Like FPDA the QUAD can share Intelligence and inter-operability through exercises like Malabar and share a vision to not be bullied by China in the South China Sea. A focused development plan for the Islands will also greatly enhance the country's geopolitical leverage by opening up of the Andaman and Nicobar Islands to friendly navies of the US, Japan, Australia, France which is a riparian Indian Ocean state and UK and ASEAN among others, to promote greater naval cooperation. The Islands provide India a commanding presence in the Bay of Bengal in PM's Act East policy with access to Southeast Asia. , A&N's development will enhance the country's geopolitical leverage and the Indian Navy looks forward to it.
Cmde Retd Ranjit B Rai is former DNO and DNI is a member of ADU's team in support of National Security.
.