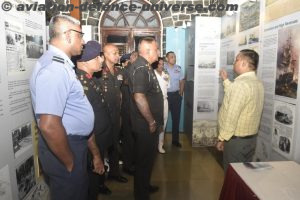 New Delhi. 18 September 2023. A 21-member delegation from National Defence College, Sri Lanka, visited Mumbai from 15 – 17 Sep 23, as part of the international collaborative study package. The delegation was led by Brig Willera Arachchige Sagara Ranjan Wijedasa, Senior Directing Staff, National Defence College, Sri Lanka.
The delegation interacted with Rear Admiral Kunal Rajkumar, Chief Staff Officer (Operations), Western Naval Command at Mumbai. The delegation was given an overview of the operational capability and responsibilities of Western Naval Command and recent strides in maritime cooperation between India and Sri Lanka.
The delegation visited the Naval Dockyard, Mumbai where they interacted with Rear Admiral DK Goswami, Admiral Superintendent, Mumbai, and were given an overview of the maintenance, repair and refit capability of the Yard. A guided tour of the state-of-the-art Aircraft Carrier Dock as well as other niche repair and maintenance units was also facilitated. The delegation was provided a glimpse of the rich maritime and cultural heritage of India's ship building industry during the visit to Maritime Heritage Museum located inside Naval Dockyard Mumbai.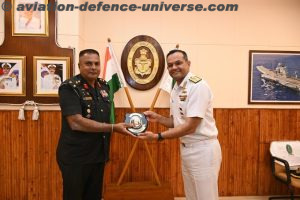 The delegation also visited Mazagon Docks Limited where the indigenous ship building capabilities of the shipyard was showcased. Senior shipyard functionaries provided an overview of the ship building process and various interconnected requirements. A tour of the shipyard to witness various shipbuilding techniques being employed, was also facilitated.
India and Sri Lanka have historical, cultural and ethnical relations and close geographical proximity that provides avenues for cooperation under the ambit of 'Neighbourhood First Policy' as well as hon'ble PM's vision of 'Security and Growth of All in Region – SAGAR'. The present visit aims to further cement historical ties through the growing sphere of defence cooperation.