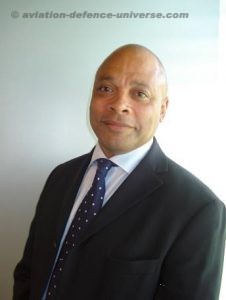 By Andy Gill, Senior Director of Business and General Aviation, Asia Pacific, Honeywell Aerospace
New Delhi. 12 December 2017. Time is the most critical asset for executives and business owners. Business aviation is the ideal choice for busy business leaders because it saves time and helps them be more productive during their travels. Here are some ways that the latest Honeywell technology helps aircraft operators and business aviation travelers improve safety and efficiency. Take a little journey with us:
7:30AM Pre-Flight
The first thing we have to do is to make sure the aircraft is ready and available. With Honeywell technology, we can connect to the aircraft even when we are not onboard.
Using a tablet or personal computer, we can see everything we need to prepare for our trip on one screen. We can file a flight plan, check the weather along our intended flight path, download information about the trip and see a graphical representation of our flight. Flight planning is easy thanks to Honeywell GoDirect services.
With GoDirect, we have all the information we need for a safe and productive flight at our fingertips. We can have Honeywell automatically upload all kinds of information to the aircraft – including weather and runway data. The automatic uploading of all of the data using wireless connectivity is a huge workload improvement for pilots and crews.
Now we're ready to head to the airport for a physical inspection of our aircraft.
8:30AM Taxi/Takeoff
Taxi is a critical phase for flight. According to the breakdown of accident categories from the FAA, runway excursion is the single largest contributor to the aviation accident rate, accounting for 23 percent of all accidents.
Using Honeywell's SmartRunway and SmartLanding systems, we can minimize these types of accidents. Taxiing to the end of the runway, the crew can receive guidance from the system to ensure that they are following directions from the air traffic controller and are on the correct runway.
We have a successful takeoff.
9:00AM Cruise
This is really where the connected aircraft comes into its own. Luckily, we have Honeywell's JetWave satellite communications system onboard to provide fast and reliable Wi-Fi service anywhere we fly. All this is thanks to the Jet ConneX service that uses Honeywell satellite communications technology to connect to the Inmarsat satellite constellation.
During our flight we will be able to participate in a videoconference with investors, download a big PowerPoint presentation and catch up on emails. We'll even have time to chat with the family and stream the latest movie release.
The end of last year, the very first JetWave system in Asia Pacific was installed in Singapore in a Bombardier Global 5000 business jet.
In addition to cabin connectivity, operators, pilots and maintenance teams are discovering the power of the connected aircraft. For example, MyMaintainer, another GoDirect service, can give the maintenance control center early notice of any service or maintenance needs to ensure that any components to be replaced are ready before the aircraft lands.
10:30AM Turbulence
The pilot has just announced that we may encounter an area of turbulence. No problem. Since we can see weather conditions in real time, our pilot can change routes to avoid turbulence or other severe weather conditions. In the future, we will have aircraft that share weather information with the weather services to provide even more-accurate information that can be shared with other pilots. Think about it as crowd sourcing weather data for aircraft.
3:00PM Landing
We are coming up to landing. When our flight is close, the SmartRunway/SmartLanding system helps the crew understand the condition of the aircraft and the relationship to its approach to ensure that a stabilized and smooth approach is executed correctly by the crew. These capabilities are particularly important when pilots are flying into an unfamiliar airport.
So we have a successful landing. We accomplished a lot during our flight. Leading technologies from Honeywell made your trip easier, safer, more productive and more comfortable. That's the power of connected.