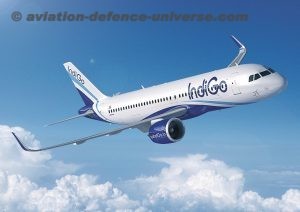 Hyderabad. 05 December 2019. Skyborne Airline Academy has selected Asia Pacific Flight Training Academy Limited (APFTAL) India to conduct the US FAA to India DGCA Flight Licence Conversion (FLC) part of its IndiGo Cadet Pilot Programme.
Taking between four and six weeks to complete, this phase provides cadets with India airspace familiarisation training and a formal DGCA flight training and tests curriculum in a Garmin G1000 equipped DA42 aircraft. Cadets will be trained at APFTAL's facility in Hyderabad where on-site accommodation is provided.
Lee Woodward, Chief Executive Officer, Skyborne, says: "We believe that APFTAL delivers a service akin to the high standards we are committed to at Skyborne. We have met with various institutions that provide this type of training, but chose APFTAL for the quality of its facilities, its reputation and expertise.
"Furthermore, Hyderabad has a favourable climate for flight training, presenting cadets with optimal weather conditions. We are looking forward to welcoming our IndiGo cadets to APFTAL, taking them one step closer to realising their dreams of flying the line with India's premier airline."
Hemanth DP, Chief Executive Officer, APFTAL, says: "We are very excited to be working with Skyborne and the IndiGo Cadet Pilot Programme, providing India's most talented cadets with FAA to DGCA Flight Licence Conversion training."
Skyborne was enlisted by IndiGo in January 2019 to train up to 100 pilots a year for five years as part of the IndiGo Cadet Pilot Programme.