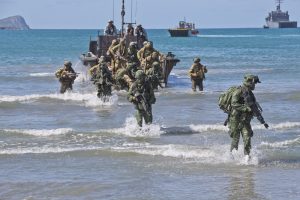 By Suresh Somu
Jakarta. 27 March 2020. Singapore and Australia further stamped their bold buddy bondship with a new military training agreement.
This development marked another very strong inflection point in the ongoing partnership of the defence aspect of the broader bilateral relationship between the two Asian states amid wider domestic and regional changes at play.
Both countries can hold their heads high to have long maintained a security relationship as part of their wider ties, which were elevated to a level of a comprehensive partnership back in 2013.
Notably, the relationship has continued to deepen over the past few years amid lingering challenges, with developments within defence ties such as the upgrading of existing military exercises and exchanges and the launch of new a new dialogue on regional and security issues.
MODERN FIGHTING FORCE
One significant aspect of that relationship is the fact that Australia is among the important places where the Singapore military has conducted overseas training to ensure the Armed Forces meet the growing requirements to hone its capabilities as a modern integrated fighting force.
Domestically, it continuously invests in the state-of-art capabilities, innovates, upgrades, and replaces with new and sophisticated systems.
Pragmatically, Australia seems to be the best choice: A mere distance of around 4,370 kilometers, makes it a clear logistics and operational sense. Since 1990, Exercise Wallaby is the Singapore Armed Forces (SAF)'s largest overseas exercise that involves air, land and sea components.
For the record, Singapore and Australia have been partners in the Five Power Defence Arrangements since 1971. They entered into a comprehensive strategic partnership that increased defence and economic co-operation between countries. And it has long-standing Commonwealth, education, political, trade and tourism links. Not to mention, these nations cooperate on many issues integral to trade and security too.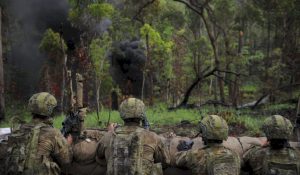 FORMAL SIGNING
Singapore Defence Minister Ng Eng Hen and his Australian counterpart Linda Reynolds signed the Treaty on Military Training and Training Area Development during the 5th Singapore-Australia Leaders' Meeting that was conducted via video conference amid the COVID-19 pandemic. The signing was witnessed by Singapore Prime Minister Lee Hsien Loong and Australian Prime Minister Scott Morrison.
According to the Singapore Ministry of Defence, it is an upgrade of Memorandum of Understanding signed in 2016 under the Singapore-Australia Comprehensive Strategic Partnership (CSP). This will facilitate the SAF's enhanced military training access and joint development of military training areas.
The expansion of Shoalwater Bay Training area, state of Queensland and the Greenvale Training area, Australia. And that would be comparatively about 10 times the Singapore size, combined which Singapore Armed Forces will have access to by 2028. Now that's a huge training space with air-land ranges for combined arms, for both Singapore Army and Air Force to train together with tanks, infantry fighting vehicles and artillery guns. Which clearly exhibits the deep defence cooperation between the nations.
From the current six weeks and 6,600 personnels, the SAF (Singapore Armed Forces) will now be able to conduct training up to 18 weeks that involves up to 14,000 personnels when the training areas are operationally ready.
The training vehicles and equipment will also be increased from 500 to 2,400 in 2028. In addition to these areas, Singapore also conducts training in other parts of Austraila, such as at Base Pearce in Western Austraila, Oakey in Queensland, and Tamworth New South Wales.
Keep shaking hands: The bold buddy military Singapore-Australia bondship continues.