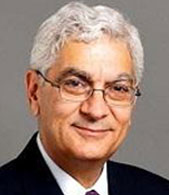 Ambassador Seth received a B.A. (Hons) from St. Stephen's College, Delhi University,. M.A. in History , Politics & Constitutional History from Christ Church College. Rhodes Scholar from India, and Doctorate of Laws from the American College of Greece.  He also received a certificate of enrolment with distinction in Japanese language and history from Keio University. Besides Hindustani which is his mother tongue he is fluent in Japanese, German & possesses elementary knowledge of Indonesian & French.
He was the Indian Ambassador to Japan, Micronesia, Vietnam and Greece. After joining the Ministry of External Affairs of India, he served in the embassies in Beirut, Cairo and Jakarta and the consulates in Karachi and Hamburg.
He is a former Visiting Professor of the Indian Institute of Technology Bombay,
Professor and Director of Global Security Research Institute, Keio,Chairman of the International Advisory Committee, Keio University & International Advisor, Keio University Presently he is the Chairman & CEO, India Global Link Co., Ltd.,Chairman, Japan-India Partnership Forum ,Chairman, Global Indian International School of Tokyo and Visiting Professor Business – Break -Through University Tokyo.
He is visiting prof at Kenichi Ohmae Institute of Management in Tokyo.  It is called the Business Break through University and it is virtual education by and large. He is also Chairman of the Global Indian International Schools Japan and Vice President of the Global Schools Foundation in Singapore, which runs schools in Vietnam, Malaysia, Indonesia, Thailand, UAE, Japan and India. He is helping the foundation expand in Africa and other parts of the world.
He is a former member of the management board of the Indian Institute of Foreign Trade in New Delhi  a former visiting prof. at the Indian Institute of Technology, Bombay and a former visiting Prof at Konan Univ. in Kobe. I was the first director and professor of the Global Security research institute at my alma mater in Keio univ Tokyo, the oldest univ. in Japan. He is a member of the World Parliament of Cultures based in Bilkent University in Ankara, the biggest private university in Turkey. This is connected with the  Royal Institute of Inter Faith Studies in Amman run by Prince Hassan of Jordan, my class mate at Christ Church ,Oxford. He has been to these places to lecture. Also to Vietnam, to the Institute of International Relations and to Vietnam University and the university of Foreign trade. He has been often to lecture  at these universities both when I was ambassador in Hanoi and later from Keio.
He has also lectured at think tanks in Moscow and St Petersburg in Russia, at Christ Church New Zealand, at the Hudson Institute in Washington  D.C., at Harvard University ,  at Columbia university in New York and in New Jersey, at the Casa Asia in Madrid Spain, at the University of Seville, at Prince Hassan University, Morocco, at Cairo University and Al Azhar in Egypt ,Al Quds University in Jerusalem and in Ramalla in the Palestine territory,in Damascus at universities and think tanks,at universities in Sri Lanka and He has visited universities in Melbourne and Sydney in Australia and in Auckland and Wellington in New Zealand. He has given lectures at some of these places  including the Chatham Institute in London . He has visited  all these  universities  including the universities of Oxford and Cambridge in my capacity as International Advisor at Keio University in Tokyo.
He has lectured at universities in Karachi , Pakistan, in Jakarta , Bandung , Bali, Padang ,Medan in Indonesia, at several universities in Greece and have visited several universities in Lebanon  ,Syria ,Jordan and in Israel. In Vietnam He has lectured at dozens of universities all over the country.
He has connected Keio university in Japan, with our top universities in India, including  Indian Institutes of  Technology Bombay, Kanpur , Madras and Delhi, the Indian Institute of  Management  in Calcutta,The Indian Institute Of Foreign Trade in Delhi, ,The Indira Gandhi National Open University  in Delhi, Delhi University ,Jawahar Lal Nehru University Delhi, The Indian Institute of Science ,Bangalore and Hyderabad university. He is helping the Group 30 of  Japan which is a group of top Japanese universities set up by PM Fukuda in 2008 , which seeks to promote higher  education in Japan abroad including to countries like India. In this connection He has helped Ritsumeikan University's  office in Delhi and  Tokyo University's office in Bangalore to approach top Indian Schools and meet their students in order to attract them to pursue a higher education in Japan.
He also lectures on subjects connected with Japan and other countries, at the Foreign Service Institute in Delhi, for the Public Diplomacy Division of the Ministry of External Affairs at various universities in India and for think tanks in Delhi, Bombay and elsewhere.He is not only a voracious reader but is equally apt at writing. His three main publications are :
A Volume of Poems-"Pillars of Landscape", published bilingually, in English and Japanese.
A book in Japanese:"How Much Weight Can an Elephant Lose?" for which he was awarded: the Mahatma Gandhi-Martin Luther King Daisaku Ikeda Award and
A book " If an elephant loses weight it is still an elephant".
He gainfully utilises his leisure by being an Honorary President of "English Speaking Union of Japan", Honorary Patron of "Tokyo International Players" (Amateur Dramatic Club) , Honorary Chairperson of "Dr. M.S. Swaminathan Foundation in Japan" (Asia Initiatives). Advisor to the "Okinawa-India Friendship society", Member of "World Parliament of Cultures" (Ankara, Turkey) , Member of the Board of"Global Indian Cultural Foundation", Singapore , Chairman of "The Global Indian Cultural Centre in Tokyo", Japan ,Former Member of the Board of Management, "Indian Institute of Foreign Trade", India ,Chairman of the International Advisory Board, "World Peace & Development Association",People's Republic of China & Foreign Investment Adviser, Golden Elephant Corporation, Ho Chi Minh City Vietnam