SCD's solutions will be integrated into surveillance and security systems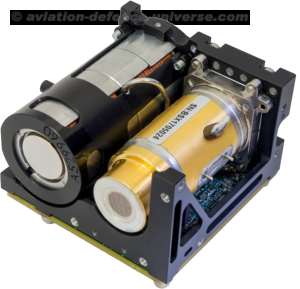 Israel. 25 September 2019. Semi Conductor Devices (SCD) wins several programs in North America, Europe, and Israel for its HOT Mid-Wave Infra-Red (MWIR) detectors, totaling more than $20M, and ramps up the new generation HOT low SWaP-C MWIR Sparrow Video Core.
The SCD family of low SWaP-C detectors based on 10 μm and 15 μm FPAs, enable High Operating Temperature (HOT) at 150K to achieve extremely high quality images with low SWaP and cost. Delivering an exceptional level of reliability with a high MTBF, the SCD HOT detectors are used for varied applications that require 24/7 operation, such as border surveillance, critical infrastructure security, and more. In addition, the HOT technology is an enabler for applications which require very low SWaP-C performance with demand for long operational hours on batteries such as for man-portable handheld IR systems, tactical surveillance payloads for small UAVs, and more. The contracts received are from 4 different customers with deliveries having begun in the second quarter of 2019.
Dan Slasky, SCD's CEO, remarked, "One of the main vectors in our product line strategy is to provide optimal and advanced solutions for the expanding Low SWaP-C requirements. The product line includes solutions for various detector and video engine types in different pixel pitches and detector formats. A recent example is the Sparrow video core which was launched at the end of 2018 and has generated significant customer interest with numerous orders received from customers in North America, Europe, and Israel. The Sparrow provides a truly unique SWaP performance with low cost."
The Sparrow Low SWaP-C, VGA MWIR video core provides significant advantages in many parameters: size, performance, and long life with high MTBF, delivering high quality images for a wide range of tactical applications. Based on SCD's 640×512 10 μm FPA with mature XBn HOT technology, the Sparrow solution operates at 150K, enables extremely high quality images, best in class SWaP, and low cost. The video core enables implementation of new operational requirements for a variety of applications that would otherwise have to rely on larger, heavier and much more expensive sensors that consume considerably more power. Such applications include handheld thermal imagers for man-portable, tactical UAV mini payloads, armored vehicle RWS sights, sniper thermal weapon sights, perimeter security sensors, and more.