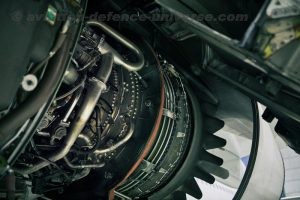 Copenhagen, Denmark, 24 June 2021. Satair, an Airbus Services company, and SR Technics, a world leading MRO service provider for the civil aviation sector, have signed a multi-year agreement covering the supply of a diverse scope of more than 1,000 part numbers in the first year. The agreement is valid from June 2021 and positions Satair as a registered preferred supplier with SR Technics.
SR Technics and Satair have done business on a transactional level for more than 20 years. This agreement broadens and solidifies the existing relationship and will ensure that SR Technics has access to yearly preferential pricing and incentives on a selected scope of Satair's catalogue.
"In collaboration with Satair, we have been able to do a comprehensive planning of our supply flow and maintain the flexibility to scale the solution according to market demands," says Konrad Gysel, Head of Strategic Procurement in SR Technics.
Through a proactive review of part scope, pricing, and incentives, this agreement will allow a dynamic adjustment of Satair's supply activities for SR Technics and ensure efficiency in the challenging market of the aviation industry.
Terry Stone, HO Sales and Support EMEA & Dubai, Satair, says: "As SR Technics' preferred supplier, we are pleased with the trust they place in us. We look forward to continuing bringing efficient supply solutions to keep SR Technics equipped for servicing their customers in a dynamic market environment".