Hamburg. 15 June 2020. Satair, an Airbus Services company and world leader in the commercial aerospace aftermarket, and Siemens S.A.S. have signed a contract to renew their exclusive distribution agreement covering airborne fire protection systems including smoke detectors for the Asia Pacific. In addition to spares distribution activities, Satair also operates an authorized repair station for Siemens in Singapore to support the customers in the Asia Pacific.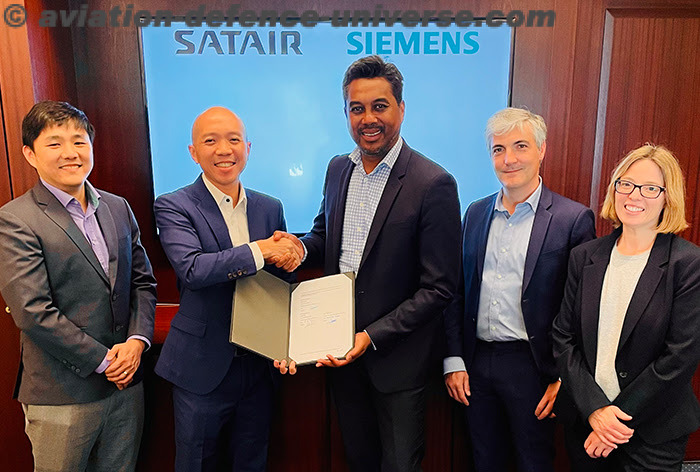 Siemens S.A.S. specializes in the field of designing, manufacturing and selling airborne fire protection systems. Satair and Siemens S.A.S. have been working in close collaboration since 1999 with a repair station in Singapore being established in 2006.
"We are pleased to strengthen our good partnership with Siemens and truly value their continued trust in Satair. We will continue our focused efforts to deliver world-class support to both our mutual customers and Siemens," said Rene Frandsen, Managing Director for Satair Singapore.
"We are pleased to renew this agreement and enhance our close relationship with Satair. We trust that this collaboration will ensure a solid foundation to provide support for our customers as we recover from the pandemic together," said Andry Rakotomanga, Director of Aerospace Operations for Siemens.