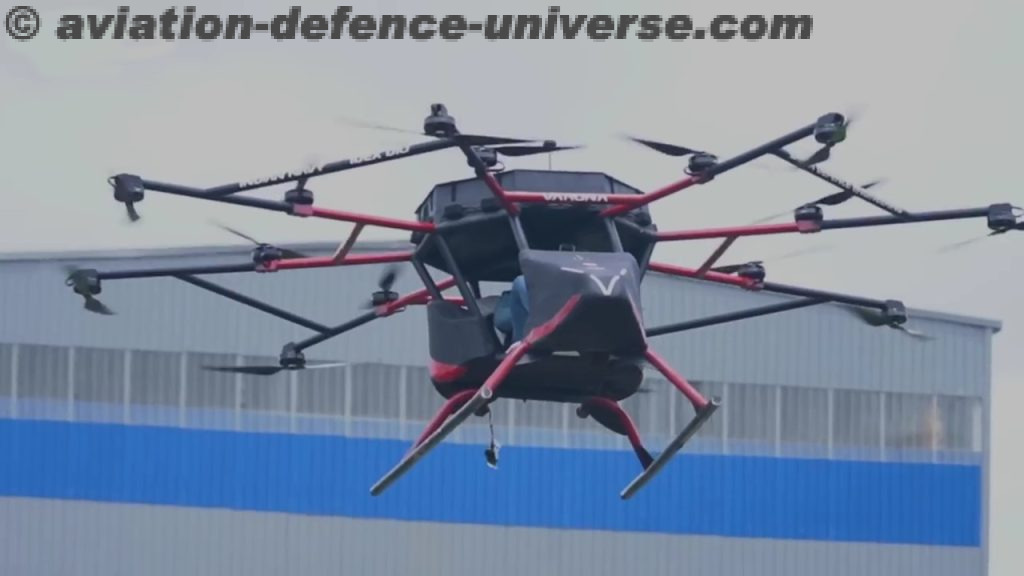 Pune. 23 January 2023. India's first passenger drone, Varuna, which was built by Pune's Sagar Defence Engineering, will be showcased at the Republic Day Parade on 26th January at Kartavya Path. The Indian Navy has unveiled its tableau that was created to highlight the Indian Navy's multifaceted capabilities. It emphasizes the important national developments made possible by the "Atmanirbhar Bharat" mission and "Nari Shakti" in the Navy. The Navy's "Make in India" activities are highlighted in the tableau's main part. In the rear section of the tableau, three models of autonomous unmanned systems are being developed indigenously under the IDEX-Sprint Challenge, one of them is Varuna which will be displayed
In 2022, Indian Navy conducted a demonstration of Varuna in the presence of PM Narendra Modi, in New Delhi. Varuna can carry a person inside and has a range of 25 km with a payload of 130kgs and 25-33 minutes of flight time.
The drone was created for the Indian Navy by Capt. Nikunj Parashar, co-founder and Managing Director of Sagar Defence Engineering, along with Mridul Babbar, Co-Founder Director & Vice President of Business Development, Sagar Defence Engineering, and Lakshay Dang, Director, Sagar Defence Engineering.
The elated Captain Nikunj Parashar co-founder and Managing Director of Sagar Defence Engineering, said, "It is a proud moment for us to have Varuna be a part of the much-awaited Republic Parade as Navy's 'Make In India' initiatives and also addressing the IDEX Sprint Challenge. The main goal of this drone, Varuna is to create an indigenous technology that can be used to protect frontline soldiers on the battlefield and improve national surveillance and security."