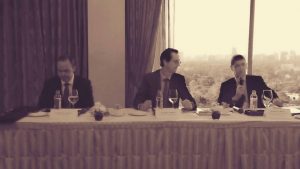 Talks of developing a combat engine with DRDO
Upgrade Kaveri with M88 technology infusion
By Sangeeta Saxena
New Delhi. 26 May 2017. Shadow of the  temporary  halting of the test flights of 737 max due to an issue with the engine was cast as Safran Aircraft Engines Chief Executive Olivier Andries explained that there were no design issues and the engine would enter into service as planned.
On a positive note he told the select group of media persons in the Indian capital that Safran was willing to make India completely autonomous in combat engines for their defence forces' requirement and was in prolonged conversations with Defence Research & Development Organisation (DRDO) . " Kaveri would be the starting point but we would like to upgrade it with M88 technology," he said.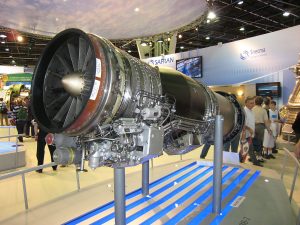 M88 is the engine which will be on the 36 Rafale being bought by India for the Indian Air Force(IAF). An order of 72 plus spares makes the Indian order to 80. And if he heresay is to be believed, IAF has been pressurising the government for making the numbers of Rafale 54 thereby creating three squadrons. Safran being the gainer if such a decision is made would then be supplying 108 plus spares.  Safran to date has already delivered 390 M88 engines globally.
The Kaveri engine development project was sanctioned in March 1989 but dropped in 2014-15 after repeated failures. Gas Turbine Research Establishment (GTRE) of DRDO is the organisation for the absorbing the transfer of technology. The problem is that assistance is required for defining the 'flight envelop' for the indigenous engine. Safran on a tie up with DRDO, is slated to revive and certify the engine as part of the offsets deal for 36 Dassault Rafale jets purchased by India.
Olivier emphasised that Kaveri will get a full transfer of technology and will be ready for production by 2022. " At the moment we have ten suppliers from India and by 2020 we will double or triple it, thereby helping India to develop its own eco system, " he added. If sources are to be believed , a $2-million consultancy agreement has been finalised with Safran, which will help India in reviving the stalled Kaveri project.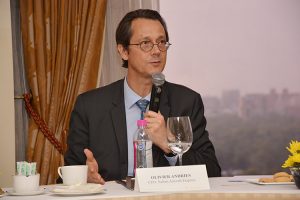 Olivier also stated that if the project with DRDO is finalised Safran will decide on an industry partner private or government , not yet decided, to manufacture the engine.
Safran has also offered to partner DRDO in the development of a variant of Kaveri engine for its combat drone, 'Ghatak'. DRDO had informed that it was working on technologies required for 'Ghatak' with about Rs 230 crore ($33.5 million) sanctioned as part of pre-project studies.
GTRE will first incorporate Safran's recommended design changes onto three existing Kaveri prototypes called K6, K8 and K9. These will be tested both on GTRE's testbed and on a flying testbed at the Gromov Flight Research Institute in Russia.
Post this prototypes will be built to meet the Centre for Military Airworthiness and Certification's (CEMILAC) reliability standards and receive certification. One of these engines post-CEMILAC clearance will be integrated with a Tejas prototype and some 30-40 sorties will be conducted to demonstrate India's ability to build a LBTF in the 70-80 KN class. And the deadline for this is by Aero India 2019.
Safran's  M53 engine powers the entire Mirage 2000 family, including the latest-generation Mirage 2000-9 multirole fighter. It has now logged more than 1.8 million flight-hours. Safran has provided aircraft technology for most of the Indian armed forced airplanes and helicopters like Jaguar, Mirage 2000, Su-30, Hawk, MiG-29K, Cheetah helicopter and its variants.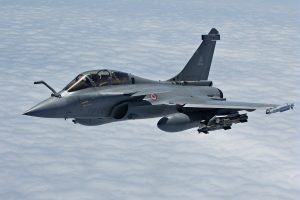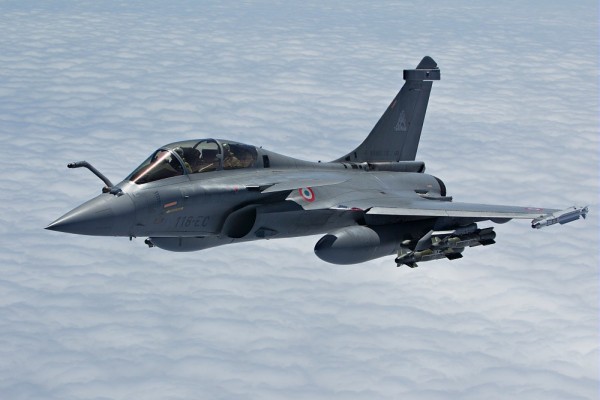 The Dhruv helicopter and its variants are powered by the 'Shakti' engine which was jointly made by Turbomeca (Safran) and HAL. Sigma 30 Inertial Navigation System has been designed for artillery applications. The Sigma 40 Navigation System is used on Indian naval vessels. Sagem (Safran) is a leading producer of FADEC (Full Authority Digital Engine Control) systems, a critical component in aircraft.
The Indian Air Force is Safran's biggest customer, but it also working with French maritime major DCNS on the Indian Naval ships and is providing periscope for them. Safran is also providing many solutions to the Indian Army and is working on the Main battle Tank Arjun.
Almost all Indian military aircraft use Sigma 95N navigation systems as a result of a long-standing partnership with HAL. Sagem Services India provides maintenance and customer support for these systems. The Sigma 95N navigation system was also selected for the first prototypes of the MALE (medium-altitude, long-endurance) drone being developed by India.
Strongly entrenched into the military ecosystem of India, Safran's footprint is embedded firmly and  India is not only a market of need but market of choice for the French engine maker.