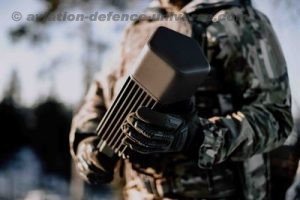 Saab unveils Sirius Compact – a lightweight electronic warfare passive sensor to meet surveillance challenges across all levels of tactical operations by locating threats while remaining undetected.
Sirius Compact brings new capabilities thanks to its low size, weight and power, particularly in comparison to equivalent larger static solutions. Because it can easily be integrated to drones, vehicles, vessels, masts or man-portable applications, users can rapidly deploy the system and scale its coverage as the situation demands.
"Operations in the electromagnetic spectrum of a modern battlefield are a constantly evolving challenge. The need to remain undetected, while deploying with discretion and agility has been at the forefront of the development of Sirius Compact," says Carl-Johan Bergholm, head of Saab´s business area Surveillance.
Sirius Compact is modular, scalable and can be used stand-alone, in a network of sensors or as a complement to existing sensors. By enhancing situational awareness through silent detection, classification and prioritisation of radar and datalink emissions, it is also a force-multiplier enabling users to locate threats whilst remaining undetected. Autonomous operation enables assimilation and compilation of situational awareness information without the need to store sensitive data in the sensor.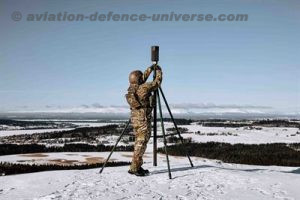 Development and production of Sirius Compact is shared between Saab in Sweden and Finland, in line with Saab's strategy to further strengthen its domestic presence on selected markets outside of Sweden.
Saab will showcase Sirius Compact at the AOC Europe conference in Montpellier in France 10-12 May and at Eurosatory in Paris 13-17 June.