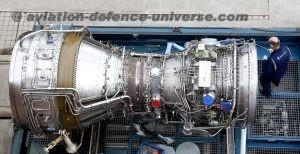 New Delhi. 26 April 2021. For the last decade, India has been a steadily growing economic power with strategic aspirations and strong military caliber. The ongoing global pandemic has had disruptive economic impact on the world, and on India with the growth in the fourth quarter of the fiscal year 2020 sliding down to 3.1% according to government released data. However, the Ministry of Defence's pursuit to boost self-reliance in defence manufacturing remains resolute despite this. Focused on modernization, this transformation requires enhanced infrastructure investment and service prowess of the armed forces' apparatus.
With a rich legacy of eight decades of partnership with the Indian Armed Forces and over five decades of developing naval propulsion solutions, Rolls-Royce is well suited to be India's partner in this transformation journey, particularly in Naval defence. As India focuses on its vision of modernization and self-reliance in defence, we have products that are tailor-made for naval platforms of the future.
The Rolls-Royce MT30 is the world's most power-dense, best-in-class naval gas turbine, and is perfectly equipped to meet the Indian Navy's present and future needs. Derived from the Trent aero engine family, the MT30 has the potential to provide next-generation capabilities to the Indian Navy's future fleet. Typically rated between 36MW to 40MW at 100 degrees Fahrenheit (depending on application), and with 100% power-retention through-life, it gives navies more power in less machinery space than alternative engine types and offers ship designers much more options and flexibility in designing the naval vessels of tomorrow.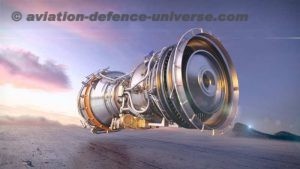 Currently in-service with naval programs worldwide in various propulsion arrangements across seven ship types, the MT30 also supports the 'lean manning' concept by virtue of its ultra-low on-board maintenance requirement. Developed as futuristic technology and to meet the growing demand for electrical power, MT30 is operating or has been selected in all conceivable propulsion arrangements across seven ship types – mechanical, hybrid and integrated full electric, with power delivered to water-jets, controllable and fixed-pitch propellers, depending on application.
As India grows to play a central role in the regional and global security arena, the world will look to the Indian Navy as a significant player in regional maritime security. This will mean choosing the right propulsion system that ensures a ship will perform even as its systems and capability are upgraded throughout its life.
Trusted and demonstrated partnerships, cutting edge global products and emerging Indian naval defence priorities make the MT30 an ideal product of choice for the Indian Navy, going into the 21st century. Rolls-Royce is firmly committed to provide the power to protect India through customised, advanced technology products and in-country partnerships.