To support Indian armed forces & HAL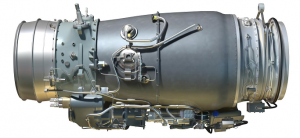 New Delhi. 20 April 2017. Rolls-Royce has opened a new Defence Service Delivery Centre (SDC) in Asia, located at the Manyata Embassy Business Park in Bengaluru. Co-located with the Rolls-Royce Engineering Centre, the SDC will offer localised engineering support to improve frontline capability of Indian Air Force (IAF) and Indian Navy (IN) aircraft, and to Hindustan Aeronautics Limited (HAL).
The Centre was officially inaugurated by Dominic McAllister, British Deputy High Commissioner, Bengaluru, in the presence of Rolls-Royce executives including Kishore Jayaraman, President – India & South Asia; Lee Doherty, Senior Vice President – Defence, Asia Pacific; and Shaun Agle, Vice President Customer Services India Defence.
According to Doherty: "We put our customers at the heart of our business, and the opening of our first Service Delivery Centre in India demonstrates our commitment to be closer to our customers to ensure they get the best possible aftermarket support and outstanding customer service which they have come to expect from us. With a highly skilled team, fully trained in engineering services, supply chain and operational support, we will continue to provide maximum engine readiness and availability."
The Centre will be providing defence customers in India with services such as fleet management, services engineering and supply chain co-ordination. It will also be the base from which Field Service Representatives can be rapidly dispatched to frontline bases, subject to contract coverage, to provide on-ground technical support.
The aim is to deliver the optimum support possible to over 750 aircraft engines which power the Indian Armed Forces, including: the Adour, which powers both the Hawk Advanced Jet Trainer and the Jaguar combat aircraft; the Gnome engine, which powers the Sea King; and the Dart, which powers the HS748. It also provides coverage for AE2100 and AE3007 engines that power the C-130J and the Embraer 145, respectively. The SDC also will have the capability to support new engine fleets.
Additionally, the SDC will support HAL by enabling "state of the art" supply chain management that will also combine with improved in-country support for manufacturing, assembly and test & repair capabilities.
This SDC is based on a highly successful model operated by Rolls-Royce at Royal Air Force Marham, UK for RB199 and also in use for the US Navy Adour F405 in Kingsville. The support system puts engineering and services staff on-base, working closely and collaboratively with the service to increase efficiency and communication.
Agle explained "This Service Delivery Centre has been configured specifically for the Indian Armed Forces and HAL with Bangalore being a logical location close to Engine Division. Overall this contributes to the broader Make in India agenda through skills development and increasing self-sufficiency. The overriding goal is to improve availability of 'engines-on-the-wing through a step change improvement of in-country responsiveness for current fleets as well as for future Defence programmes."
Jayaraman explained what it means to India's growing aerospace capabilities: "The opening of this Service Delivery Centre marks the beginning of a new chapter in the strong partnership that has existed for over eight decades between India and Rolls-Royce. It demonstrates our commitment to support India's growth capabilities by encouraging knowledge transfer, building highly skilled teams and developing the Indian aerospace ecosystem."