London. 04 July 2020. Clarion Events Defence and Security has appointed RAF Air Vice-Marshal (AVM) (Ret) Gary Waterfall as the first Senior Air Advisor for DSEI.
The appointment cements DSEI's position as the industry's leading defence exhibition, and further expands its growth as a truly tri-service event.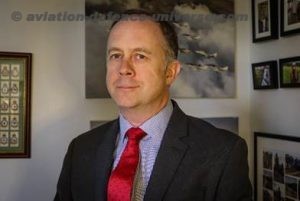 DSEI 2019 included the event's strongest aerospace offering to date, with a dedicated Aerospace Zone featuring fixed, rotary wing and unmanned platforms, alongside the Royal Air Force (RAF) Aerospace Capability Conference and the first-ever defence Space Hub.
AVM (Ret) Waterfall's expertise and insight into the aerospace arm of the defence industry will further bolster the already strong RAF support for DSEI and lead the growth of international delegations, high-level military and industry speakers, and aerospace-focused prime contractor and supply chain exhibitors for the 2021 event.
Waterfall served with the RAF for 34 years, retiring as AVM. His time with the RAF included multiple leadership roles including Harrier and Typhoon Force Commander, Air Officer Commanding No1 Group and UK National Air Defence Commander, Deputy Chief of Joint Operations, Permanent Joint Headquarters (UK), as well as serving as a Team Pilot for the Red Arrows. Upon his retirement in 2019, Waterfall turned to advising and mentoring across the leadership, defence and aerospace sectors, working both inside and outside of the Ministry of Defence with the professional mantra of 'making good better'.
"DSEI helps to shape the defence industry in the UK and internationally, and we see extreme value for our stakeholders in supporting the growth of the aerospace arm of DSEI with the appointment of AVM Waterfall in a role that will focus exclusively on enhancing the air offering for DSEI 2021," Tim Porter, Group Managing Director, Clarion Defence and Security, commented. "Our goal is to provide an event that allows DSEI exhibitors to highlight capabilities across the air, land and sea sectors in one place and do business on a meaningful level across all those domains.
"I welcome AVM Waterfall to the team and am happy to report that we are already seeing positive effects of the appointment, with DSEI 2021 shaping up to include more air platforms and exhibitors than ever before."
The Aerospace Zone, including the Space Hub, at DSEI 2021 is already 75% occupied and is expected to grow over 300% in size, reflecting increased industry demand, and the significant presence of the RAF.
Aerospace companies already confirmed to be at DSEI will include, among others: Close Air Solutions, GKN, Glenair, Inzpire, Jacobs, MBDA, Kratos Defense and Security Solutions and Teledyne Space.
Other companies confirmed to be exhibiting at DSEI with strong aerospace capabilities include, among others: Lockheed Martin, Rolls-Royce, BAE Systems, Thales, Raytheon Technologies, Saab, Northrop Grumman, L3Harris Technologies, QinetiQ and Ultra Electronics Group.
AVM Waterfall said: "I am delighted to be joining the DSEI team at a time of significant innovation and growth in the military aerospace and space sector. I look forward to helping the team to shape DSEI 2021 to be an outstanding multi-domain stage for international defence companies and delegations alike."