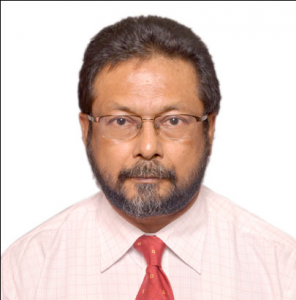 Pulak Sen started his career as an understudy in 1978 in the erstwhile monthly aviation magazine, Skyways, published by the Aeronautical Publications of India, an Air Works India company. In the span of eight years with Skyways, he was involved with both editorial and printing assignments and learnt a lot about the printing and publishing industry. As an editor he gained a lot of experience in news gathering and reporting events, attending air shows and reporting on them, conducting interviews, etc.
In 1986, a handful of people from Skyways decided to start their own publication and he was one in that group with the designation of Assistant Editor. In April 1986, the group launched the country's first-ever, aerospace Fortnightly Magazine, Indian Aviation —Civil & Military. Within six months time, this Fortnightly was transformed into a Weekly publication and became Asia's only such publication in the field of aerospace. Simultaneously,they launched a Quarterly magazine with the same title, which in due course was converted into a monthly.
During 1990, he was posted in London as the Special Correspondent of the magazine for a period of one year during which time he was responsible in developing the magazine's image, its editorial content and enhancing its advertisement support. On completion of his tenure in London, he returned to Bombay and was appointed the Associate Editor of the magazine.
In August 2000 hetook over charge as the Editor-in-Chief of the magazine, the responsibility he holds till date.
Heading a small and well-knit organisation, Sen has gathered experience in all aspects of managing a publication.During 35-year long tenure in the field, he had the opportunity of interviewing several chiefs of airlines, aircraft and engine manufacturers, airport operators, high-level officers in the industry such as Director General of International Civil Aviation Organisation (ICAO) International Air Transport Association (IATA) etc, Government functionaries such as the DGCA, several air chiefs, army chiefs, naval chiefs, etc as well as Civil Aviation Ministers, Tourism Ministers and Defence Ministers.
He had the opportunity to attend several air shows around the world and have had the pleasure of bringing our show dailies at air shows in India.
The Government of India nominated him as a Member in the Sub-Group on Civil Aviation for the formulation of the Tenth Five-Year Plan.In addition to all the above, he has been the PR adviser of a leading aircraft manufacture for a number of years and also been an aviation consultant with a couple of reputed PR & Corporate Affairs agency for sometime.For four years during the late 1990s, his flagship company was publishing a maritime magazine, Maritime International. Former Chief of the Naval Staff, Admiral J. G. Nadkarni, edited it and Mr Sen was the Associate Editor.
During that period, he was instrumental in conceptualisation India's first-ever maritime expo for an event management company, PDA Trade Fairs and was involved in successfully hosting the first two edition of this show, INMEX 98 and 2001 in Goa and Bombay, respectively. This show today has been put on the world map with three editions — Mumbai, Malaysia and China.PDA, once again requisitioned his help in formulating a show on airports called AERODROME INDIA, the first edition of which was staged in Bangalore 2005.
In more than three and a half decades he has built a considerably good rapport with the media, PR organisations and the officialdom .He was associated with STAFF SERVICE NET, one of the top ten Executive Search Firms in the country as an Adviser for their Aviation Vertical for six month before he decided to start own venture.
He has been nominated as one of the founding members of the Aviation Cell created by the Federation of Indian Chambers of Commerce and Industries (FICCI), Western Region.He was associated with an organisation to set up an Institute of Aviation Technology, a deemed aviation university in central India, which has been shelved due to the global economic downturn. In 2010, he was part of a small group who conceptualised India's only aviation Maintenance, Repair and Overhaul exposition, MRO India, which has established itself as a reputed international event in the Indian sub-continent. Two editions has been hosted, MRO India 2011 and MRO India 2012. MRO India 2013 was held during November 07-09, 2013 in Mumbai.
Subsequently, he spearhead to form MRO Association of India as its Founder Secretary General, which is a industry body working closely with the Ministries of Civil Aviation and Finance towards getting this important industry segment its due recognition from the Government. The MRO Association of India was formed on June 8, 2011.
Pulak Sen has been part of PM Modi's 'Make In India" programme.
Currently, in association with MM Activ, he is busy orginising India MRO – Aerospace & Defence in Bangalore, December 1-2, 2015.