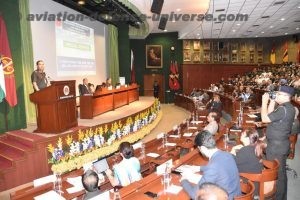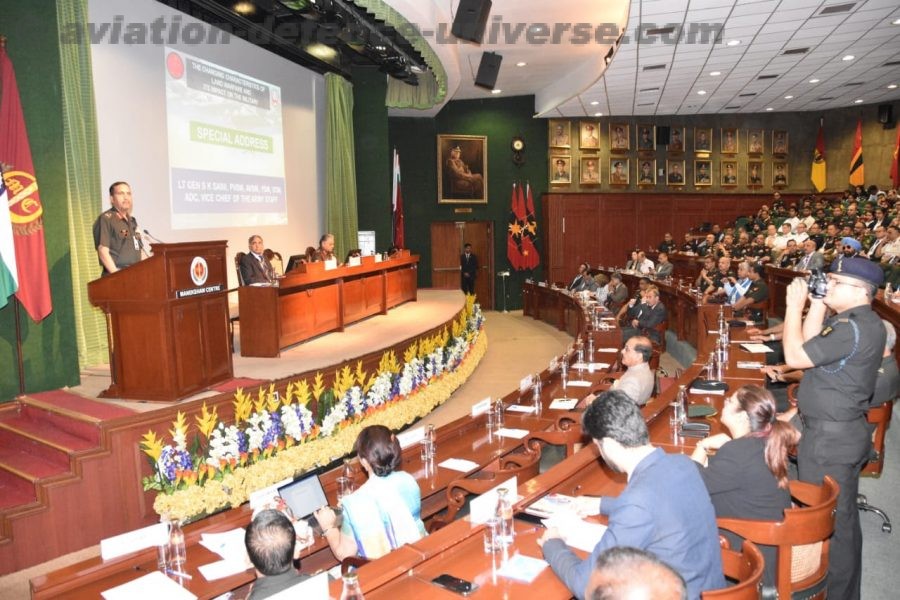 New Delhi. 09 March 2020. Setting the pitch high, Pragyan Conclave 2020 concluded on a promising note of two stimulating days of intense deliberations and analysis of future warfare.
The prelude to the day was set by the Special Address delivered by Vice Chief of the Army Staff, Lieutenant General SK Saini who reiterated that nature of conflict is enduring but character is changing. The Indian Army should be prepared to conduct operations across entire spectrum of conflict. He further stated on the need to embrace new technologies however, creeping dependence on it should be avoided.
The Special Address was followed by two panel discussions. The first session delved on the theme "Transformation in the Battlespaces". The esteemed panelists focused on the changing form of 21st century battlespace with special reference to implications of firepower and other force multipliers.
The second session focused on "Hybrid/Subconventional Warfare", wherein the speakers deliberated on the contemporary challenges such as: operations in Grey Zone environment, urban warfare, non-state actors as well as the salience of technology and social media in these operations.
Over the course of two days (4-5 March), intensive discussions and deliberations were carried out over four sessions under four distinct themes. The event brought together international and national domain experts on a single platform with a healthy participation from the three Services, Central Armed Police Forces, leading Think Tanks & Academic Institutions of the country and contributed immensely towards analysing the complex dynamics of the future warfare.
With Pragyan 2020, CLAWS which is an autonomous think tank affiliated to the Indian Army has achieved another milestone in actively furthering India's strategic and military thinking in the changing security paradigm and the evolving nature of land warfare.