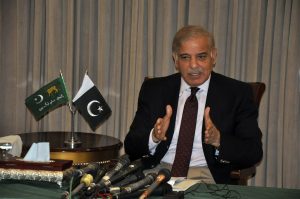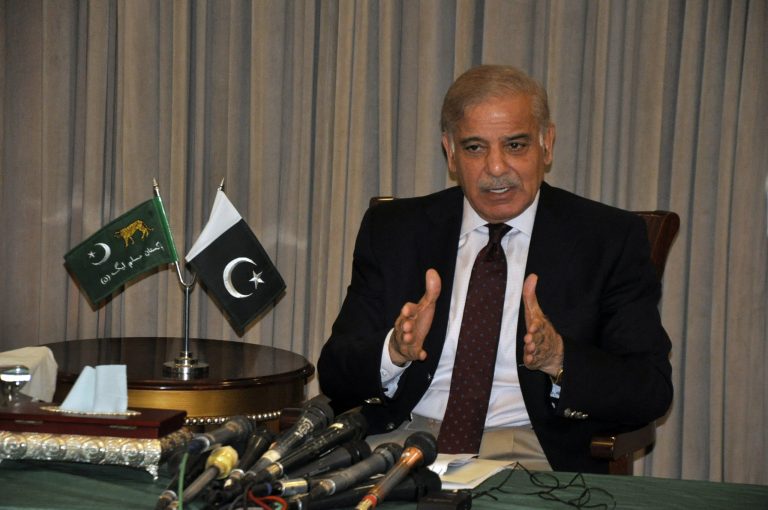 Will unstable leadership lead to a second split?
Is it high time Pakistan Army got its act right?
 By Jai Kumar Verma
 New Delhi. 26 January 2023. History seems to be on a path of repetition in Pakistan and this time like in the past, the government of the day is oblivious of the impending national catastrophe. Not to be left behind the Pakistani Army permanently gloating in its control of the nation, has lost the hold over the pulse of the common man who has been the long-time sufferer. Lessons learnt from 1971 should be revised with no delay, if the powers that be have not avoided the rumblings of the nation.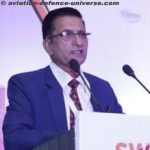 The nexus between politicians and powerful Punjab dominated Pakistan Army was the root cause of Pakistan's disintegration in 1971. General Agha Muhammad Yahya Khan popularly known as General Yahya Khan ordered "Operation Searchlight" on 25 March 1971 with an intention of slaughtering Hindus, Intellectuals, activists, artists, journalists, politicians in the then East Pakistan.  Pakistan army was determined to repress Bengali nationalism. The brutal suppression of Bengalis resulted into the Bangladesh Liberation War.  This repression resulted in the genocide of about 3,000,000 Bengalis. Yahya Khan suspended the constitution in 1969 and after elections, when Sheikh Mujibur Raman's Awami League won the elections, Yahya delayed the power transition which resulted in the revolt by residents of East Pakistan.  Pakistan Army also resorted to pre-emptive strikes on Indian Army which resulted in India Pakistan war. Pakistan Army was conclusively defeated, and Bangladesh was created.
In the beginning Sheikh Mujib was in favour of a united, democratic federal Pakistan but Punjab controlled army wanted to use East Pakistan (Present day Bangladesh) as its colony and never wanted to give them equal rights. Yahya declared elections as the military intelligence reported that no single political party would win elections and Yahya thought that the control of Pakistan army would not be watered down. But when Mujib's party emerged as single largest political party, he and Zulfiqar Ali Bhutto refused to transfer the power to Mujib.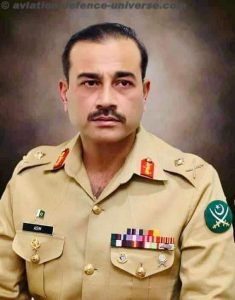 West Pakistan especially Punjabis exploited East Pakistan so much that Mujib's party won 160 out of 162 seats in East Pakistan and Pakistan Peoples Party won 81 seats out of 138 seats in West Pakistan. However, the divide between East Pakistan and West Pakistan was so evident that neither Awami League won single seat in West Pakistan nor PPP won single seat in East Pakistan.
Pakistan Army's genocide, brutal repression, egos of few West Pakistan politicians, incompetence and self-interest of military leadership is responsible for the creation of Bangladesh. If military had honoured and implemented the results of 1970 elections, Pakistan would not have dismembered.
Again, Pakistan has become vulnerable because of several reasons. At present Pakistan is facing political instability although Imran Khan was ousted through a no confidence vote and Shahbaz Sharif became Prime Minister, but this changeover has further increased the political uncertainty. Although in the beginning Imran Khan Niazi became Prime Minister because of assistance by army but later, he gained public support while the present government was installed by army.  The elections are scheduled to be held in October 2023 and present government is trying to increase its popularity, but it is failing on all fronts. The general public is not only dissatisfied but a few places 'food riots' also occurred. Imran Khan's party PTI did well in recently held by-elections. PTI is also controlling two provinces namely Punjab and Khyber Pakhtunkhawa (KP) out of four provinces of the country. Now the important question is that which party will come in power? Will Nawaz Sharif come back to Pakistan and would lead PML (N). Will Imran Khan's PTI secure majority without the help of Army?
Secondly Pakistan's economic condition is precarious. According to Ministry of Finance report the fiscal deficit is 1.5% of GDP during July-October 2022-23 while it was 0.9% of GDP last year. In January 2023 Pakistan's public debt is about Rs.62.46 trillion ($274 billion) which is around 79% of gross domestic product.  The foreign reserve of Pakistan is $5.82 billion while debt repayment obligations are more than $ 8 billion. The value of Pakistani rupee has considerably dwindled, at present Rs.230 are equal to one dollar. Although economic crisis is not new in Pakistan as the country produces less but spends more. However, this time the crisis is more severe because of devastating floods and Russia Ukraine war. The country got some relief because International Monetary Fund (IMF) released $1.1billion loan, Saudi Arabia and UAE also gave financial assistance. Islamabad has to pay back $73 billion by 2025 but it is not feasible unless debt is restructured.  The economic crisis enhanced manifold because of floods in which more than 1700 persons were killed and still more than 90,000 displaced people are not settled.
The present Army Chief General Asim Munir took over in last week of November 2022 and analysts are assessing the civil military relationship. Although General Bajwa before relinquishing the charge of Chief of Pakistan Army stated that army would remain apolitical, but Pakistan watchers know that it is not feasible. Insiders reveal that army would try that no party gets clear mandate in the forthcoming elections so that it can induct party of its choice.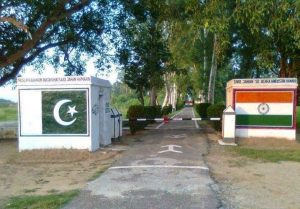 The law-and-order situation in the country worsened considerably after Tehreek-e-Taliban-e-Pakistan (TTP) had renounced the treaty and started attacks on Pakistan security forces. According to reports TTP is involved in more than 150 attacks in 2022 in the country. TTP has sanctuary in Afghanistan and has overt as well as covert support from Afghan Taliban. Although Pakistan helped Afghan Taliban in capturing power in Afghanistan but the differences between Pakistan and Afghan Talban has increased on many issues including assistance to TTP and rejection of Durand Line.
TTP is the umbrella organisation of several terrorist organisations which are active on Pakistan Afghanistan border. The TTP's main agenda is to overthrow the present government through terrorist attacks and install a hardline Islamic government so that strict Sharia laws can be imposed in the country. The TTP has a stronghold in the tribal belt along Pakistan Afghanistan border and ideologically it is close to al-Qaeda. Several TTP militants also escaped to Afghanistan and joined Islamic State of Khorasan Province (ISKP). At present TTP has become very strong in the tribal belt and it controls large areas in Waziristan. The truce between TTP and Islamabad is over and TTP has instructed its multiple factions to attack Pakistan security forces, the situation in the country has become quite grim. TTP which has support from Afghan Taliban and wants to overthrow the present Pakistani government may declare Waziristan as an independent country.
Besides the threat from TTP, Pakistan is facing several other secessionist movements. Balochistan, which is the biggest but most neglected province of the country, is fighting for independence. Several separatist organisations of the province including Baloch Liberations Front (BLF), Balochistan Liberation Army (BLA) are fighting for an independent country. These secessionist outfits have full support of the residents of mineral rich province. Sindhi nationalists also want to secede from Pakistan as they feel that Punjabis are treating them as second-class citizens and they want to establish Sindhudesh which would be a separate country. Pashtuns of Pakistan and Afghanistan also demand for a greater Pakhtoonistan.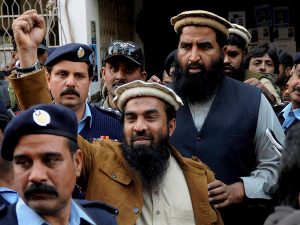 The residents of Gilgit and Baltistan also demand for a separate Balawaristan. Latest reports indicate that residents of Pakistan Occupied Kashmir (POK) also want to split from Pakistan as they mention that the central government is exploiting them, and the area is neglected. Urdu speaking Muslims who played an important role in the creation of Pakistan are still treated as refugees and called as Muhajirs. Although they demand for a separate province but in reality, they want to secede from Pakistan. As Bengalis successfully created Bangladesh other nationalities are also emboldened and want to separate from Punjabi dominated Pakistan. Besides these separatist movements Shia Sunni gulf is increasing and both communities have constituted extremist organisations and are attacking each other.
Pakistan is passing from a difficult phase hence both army and civil government should work together so that the troubles can be sorted out. Islamabad should reduce its expenditure on defence forces and should immediately stop its low intensity war against India. If it starts trade with India both countries would be benefitted. Islamabad should give more attention in the development of the country instead of raising Kashmir issue in different national and international forums as it is not of much use. Islamabad should also review its relations with China as Chinese render assistance on stringent terms which destroys the economy of the other country. If Pakistan does not cure its problems soon it may face another disintegration.
 (Jai Kumar Verma is a Delhi-based strategic analyst and Life member of United Services Institute of India and member of Manohar Parrikar Institute for Defence Studies and Analyses. The views in the article are solely the author's. He can be contacted at [email protected])