By JK Verma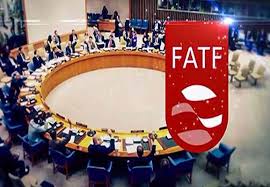 New Delhi. 06 April 2019. Pakistan is facing a grave crisis of balance of payment, as the present deficit is about $ 18 billion. The foreign currency reserves have dropped to $ 10,492 million on 29 March 2019, which may be insufficient to make the sovereign debt payments. The public sector debt culminated to $ 75.3 billion which is 27 percent of Pakistan's gross domestic product.
Pakistan needs minimum of $8 billion to meet external debt payments. Consequent to several devaluations now Pakistani Rs.141 are equal to one US dollar. Pakistan is trying to get bailout package from International Monetary Fund (IMF) which will be second in five years and 13th since 1980.
In view of the precarious economic condition, Pakistan is using all diplomatic and other tricks to wriggle out from the list of defaulting countries upheld by Financial Action Task Force (FATF) Plenary held in February 2018.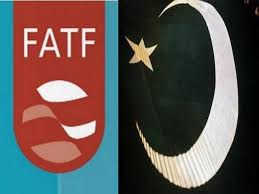 FATF is not satisfied by the actions taken by Pakistan hence in February 2018 it instructed to adopt more stringent measures so that money laundering can be cramped. In a plenary meeting of FATF held at Paris in February 2018, US sponsored the proposal and it was supported by United Kingdom, Germany and France which put Pakistan in 'grey list' however it was formally included in 'grey list' in June 2018. It was not the first time Pakistan was kept in 'grey list', it also remained in 'grey list' between 2012 to 2015. Nonetheless at that time there was not much adverse impact on the economy of the country. IMF gave $ 6 billion bailout package in 2013 and Islamabad was also raised money from international market in 2015. 'Grey list' does not mean financial sanctions but it implies that more risks are involved in financial transactions with the country. However, at present the situation is changed and if Pakistan continues to be in 'grey list' or falls in 'black list' it will be difficult for IMF to grant bailout package to Islamabad which it needs drastically.
The nine-member delegation of Asia Pacific Group (APG)- an affiliate of FATF, paid a three days visit to Pakistan recently. The APG delegation which was led by Executive Secretary Garden Hook swotted the progress made by Pakistan in the implementation of 40 recommendations made by FATF to curb money laundering at all levels including central, state and district levels. Pakistan has to implement all these recommendations by May 2019.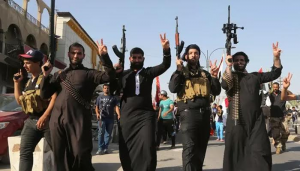 The basic objectives of FATF in Pakistan were to assess whether the terrorist financing risks were appropriately evaluated or not and what corrective measures were taken. The visiting team analysed whether competent authorities were taking the requisite actions or not. The illegal movement of cash should be curbed and the coordination between different agencies of federal and provincial governments have to be enhanced.
The APG also checked whether the law enforcement agencies were examining and investigating diverse financial transactions, where terrorist outfits were funded. The persons and organisations involved in these shady transactions were prosecuted or not.
The FATF also observed whether the financial sanctions against all designated terrorists were efficiently executed or not. The persons and organisations assisting the designated terrorists should also be identified and their moveable and immovable assets should be impounded.
The visiting delegation discussed the draft for Mutual Evaluation Report (MER) and met with the officials of Ministry of Finance, Securities and Exchange Commission of Pakistan (SECP), The State Bank of Pakistan and Federal Investigation Agency (FIA). The SECP team told about various measures taken by them to curb money laundering in various non-profit and financial institutions.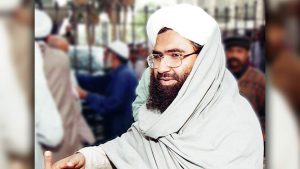 The Pakistani bureaucrats of different ministries including Ministry of Interior and other law enforcement agencies explained various measures taken against prohibited terrorist outfits and designated terrorists. The law enforcement agencies outlined about 8500 dubious transactions and also banned few terrorist outfits.
The officials of Ministry of Foreign Affairs briefed the visiting delegation about the execution of the resolutions of United Nations Security Council. The representatives of National Counter Terrorism Authority (NACTA) also apprised the APG team about the various charity regulations applicable in the country. The NACTA officials assured that the charity laws would also be amended.
Prime Minister Imran Khan presided a high-level meeting to analyse the visit of APG team and to chalk out an effective action plan so that requisite action can be taken against the diverse terrorist outfits so that FATF can be satisfied. Imran government also amended the money laundering and foreign exchange laws and enhanced the imprisonment up to ten years and increased fine to Rs. five million to offenders.
The visiting team recommended that the Federal Investigation Agency (FIA) should be empowered to probe the terror financing cases and Suspicious Transaction Reports (STRs) should be given to Counter Terrorism Departments (CTDs). The APG also advised to have better coordination between federal and provincial governments.
The APG is a recommending body and does not have its 'grey' or 'black' lists. It would share its draft report with Islamabad and then Pakistan government would reply the various points raised by the APG team. It is expected that APG would present its report to general body meeting for appraisal in August 2019.
The APG team was disappointed over the implementation of the action plan given to Islamabad. The team also indicated the lacunas in the legal system of Pakistan as large number of offenders could not be punished. Few non-profit organisations were working as the frontal organs of proscribed terrorist outfits and the law enforcing agencies were unable to take any meaningful actions against them.
The visiting team was also dissatisfied by the replies given by officials of FIA, SECP, The National Accountability Bureau (NAB), The Federal Board of Revenue (FBR), and The Financial Monitoring Unit (FMU). The Pakistani officials could not explain, why most of the offenders involved in money laundering cases were acquitted. The government officials were ill-prepared and could not give convincing replies about the actions taken and the future strategy to curb the menace of money laundering.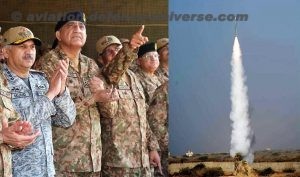 The Pakistani officials claim that business in Pakistan is fast decreasing because of enhanced paperwork. Lot of business is shifted to grey market because of rules and regulations of FATF.
Pakistani officials efforts to remove the country from 'grey list' were perfunctory, if the country is not removed then FATF would give a new plan for implementation. Pakistan watchers are of the opinion that the APG team was dissatisfied with the various measures adopted by Pakistan and if Islamabad will not act rapidly and decisively then FATF may downgrade the country and put it in 'black list'. The APG team would submit a non-compliance report as there were several pitfalls in the implementation of FATF guidelines. There are leading discrepancies in implementation of anti-money laundering, parameters in respect of non-profit organisations and diverse financial monitoring institutions. The draft report given to Islamabad mentions that Pakistan has to do more, however Pakistan watchers claim that 'deep state' which has launched a low intensity war against India and supporting diverse factions of Afghan Taliban lacks the will to implement FATF guidelines. The army controlled Inter Services Intelligence (ISI) is disinclined to take action against so called 'good' terrorists hence it is not feasible to implement FATF guidelines in letter and spirit. Non-implementation of FATF directives would invite international as well as bilateral sanctions and it will reduce the foreign investments, access in world capital market.
The government agencies did bare minimum to implement the FATF recommendations which fall short of FATF yardsticks, if all departments continue to take lackadaisical approach the country instead of coming-out from 'grey list' may fall into 'black list'.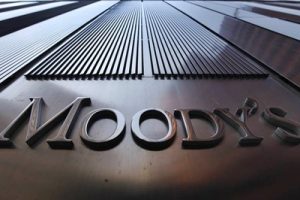 Moody's which is an American credit rating agency has also downgraded Pakistan to 'junk' category from 2012 to 2015 when FATF put it in 'grey list'. Islamabad got a better grading from Moody's, when it was not in 'grey list'. If Pakistan continues to be in 'grey list' or relegates to 'black list' it will strengthen the belief that Pakistan is assisting terrorist outfits and does not want to take any action against terrorists and spreading of terrorism is an important part of their foreign policy. It will decline the foreign transactions which will adversely affect the economic condition of the country and its Current Account Deficit (CAD) would enhance. The confidence of investors would deteriorate, and few may reduce their investments while some may not invest at all in the country.
It will also impact the imports and exports of the country particularly of rice, cotton, clothes, onions, marbles etc and it will adversely affect the economic condition of the producers as well as of the country.
The deep state should amend its policies and stop differentiating between good and bad terrorists. It must take stern actions against the diverse terrorist outfits so that it accomplishes FATF conditions and comes out from 'grey list' which is a hurdle in the economic progress of the country.
(Jai Kumar Verma is a Delhi-based strategic analyst and member of United Services Institute of India and Institute for Defence Studies and Analyses. The views in the article are solely the author's. He can be contacted at [email protected])