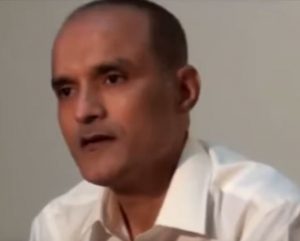 An assault on India and on International Laws
By JK Verma
New Delhi. 13 April 2017. Pakistan has once more shown its true colours. It's pronouncement of death sentence to an innocent Indian citizen Kul Bhushan Jadhav on April 10 was not only an assault on India but also on international laws and conventions. Congress Member of Parliament Shashi Tharoor who is an authority on international laws, rightly commented in Parliament on April 12 that "There are certain countries that finance and arm the Pakistani military, those countries must be told by us that if this can be done to an Indian today, it can be done to one of their nationals tomorrow."
Kulbhushan Jadhav who is a retired Indian Naval officer and was doing lawful business in Iran,  was kidnapped by terrorist orgnisations on behest of army controlled sinister Inter Services Intelligence (ISI) and illegally handed over to ISI in Balochistan.
Pakistan media reported that Dr. Gunter Mulack former German Ambassador to Pakistan also stated that the Indian was caught by Taliban in Iran and sold to Pakistan intelligence.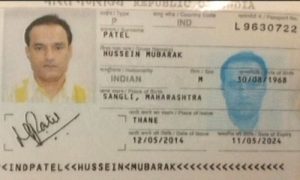 According to the military's media wing Inter-Services Public Relations (ISPR), Jadhav alias Hussein Mubarak Patel was apprehended from Mashkel area of Balochistan. Pakistan military Field General Court Martial (FGCM) convicted Jadhav for terrorist and espionage activities in Karachi and Balochistan. Pakistan authorities alleged that Jadhav was involved in assisting the secessionist movement of Balochistan.
As there was no evidence Pakistani military court which is worse than Kangroo courts awarded death sentence on the basis of the confessions of Jadhav which were obtained through atrocities, intimidation and cruelty.  Pakistani army Chief of Staff General Qamar Javed Bajwa also confirmed the death sentence to Jadhav.
Different Pakistani TV channels repeatedly played the confession of Jadhav, nonetheless the technical experts claim that there are several loopholes in the video and there are numerous cuts in it. It is apparent by seeing the video that the confession was obtained through coercion. The video is totally doctored  and he was compelled to admit guilty.
The trial was farcical and Indian High Commission was neither informed nor was given consular access which is mandatory. The trial was held in secrecy and Jadhav was not given adequate opportunity to defend himself. Although Pakistan claimed that defending officer was provided but identity and details of the defending officer was not given which indicates that there was no defending officer. The whole trial ended within few months and FGCM awarded death sentence without conclusive evidence.
The death sentence to an innocent Indian citizen by FGCM also exposed the myth that after taking over of General Bajwa the civilian government has become more powerful and army would not interfere in the civil administration.
The analysts mention that Pakistani army by awarding death sentence to Jadhav gave a stringent message to India that it should stop isolating the country in world arena and as there were no credible evidence against Jadhav, Pakistan tried him in military court and refused consular access to Indian High Commission in Islamabad although High Commission tried 13 times to get the consular access. It was a sham trial, in which Pakistani authorities refused to give consular access which was unprecedented. Pakistani press also commented it as "unprecedented".
The legal experts feel that the conviction is on "flimsy" grounds and "politically motivated". The experts also mention that military court pronounced the judgment hurriedly as Pakistan would like to use him to obtain concessions from India.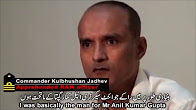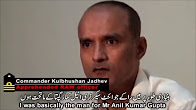 The experts also link the death sentence with the disappearance of Lt Colonel (Retd) Muhammad Habib Zahir from Lumbini in Nepal from April 5, 2017. Lumbini which falls in Rupandehi district is just 6 K.Ms away from Indian borders.  Zahir was retired from Pakistani army in October 2014 and was working with ISI. He was deeply involved in the kidnapping of Jadhav from Iran and bringing him to Balochistan. The intelligence operatives claim that Zahir was emboldened by the success of kidnapping of Jadhav came to Lumbini with an ulterior motive of meeting someone important who can be used in future terrorist operations in India.
The family members who lodged a First Information Report in a police station in Pakistan allege that the retired Lieutenant Colonel Zahir was abducted by the operatives of Research & Analysis Wing (R&AW) and at present he is in the custody of Indian Intelligence organisation although Indian authorities emphatically denied the fictitious charge.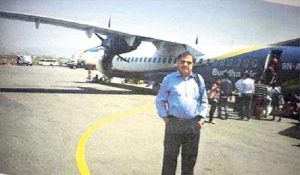 Pakistan by announcing death sentence to Jadhav, is on one hand pressurizing India to desist from isolating the country and on the other hand if Zahir is in custody of Indian security agencies Pakistani authority would like to swap him from Jadhav. In fact in intelligence exchange of spies is very common although in this case India may be forced to exchange an important ISI operative from an innocent Indian citizen.
Sartaz Aziz, Advisor of Pakistani Prime Minister also gave a statement in December 2016 in Senate that the dossier of Jadhav contained only his statements and more evidence is required. The chances of revival of negotiations between India and Pakistan have become further bleak because of the announcement of death sentence to Jadhav.
Indian authorities mentioned the death sentence as "premeditated murder" and threatened to take stringent actions against Pakistan. Indian Foreign Secretary summoned Abdul Basit Pakistani High Commissioner in India and handed over a demarche which contained harsh language.
Indian government must take some stern actions against Pakistan which is feeling emboldened partially because of assistance received from China and also because the relations between India and China has also become tense due to various reasons.
India should take few actions urgently including (i) issuance of travel advisory to Indian citizens against travelling to Pakistan. (ii) The diplomatic ties should be scaled down and Indian High Commissioner should be recalled (iii) India should also withdraw most favoured nation status accorded to Pakistan in 1996.
(Jai Kumar Verma is a Delhi-based strategic analyst and a retired R&AW officer. The views in the article are solely the author's. He can be contacted at editor.adu@gmail.com