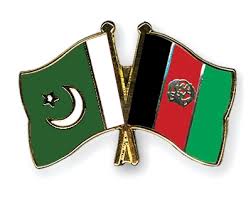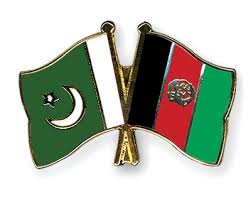 By JK Verma
New Delhi.05 April 2017. The statement of former Afghanistan President Hamid Karzai that "We want friendly relationship but not to be under Pakistan's thumb" was prophetic and depicts the hard truth. The military controlled Inter Services Intelligence (ISI) erroneously feels that it can control Afghanistan through the terrorist outfits created and funded by it. Pakistan army is also obsessed with the illogical concept of achieving "strategic depth" in Afghanistan. Therefore Pakistani security agencies take actions against "bad terrorists" while "good terrorists" operate with impunity in North Waziristan as well as in Federally Administered Tribal Areas (FATA).
Pakistan abetted terrorists especially Gulbuddin Hekmatyar, Ahmad Shah Massoud are involved in terrorist activities in Afghanistan since 1970 and this made the relations tense between both the countries. In March 2017 alone Pakistan sponsored terrorist groups especially Hikmatyar group and Taliban carried out more than five terrorist acts mainly in Kabul, Zabul and Helmund Provinces in which about 140 innocent persons were killed and many more were injured.
Leaders of Afghanistan always mentioned that the roots of terrorism lie outside the country. Recently Nazifullah Salarzai, Deputy Permanent Representative of Afghanistan in United Nations Security Council (UNSC) stated that "The ongoing cycle of violence in Afghanistan is not, by any means, a homegrown phenomenon. Its roots lie elsewhere, outside Afghanistan." Nonetheless Pakistan's Inter Services Public Relations (ISPR) spokesperson Major General Asif Ghafoor clarified that Pakistan is not involved in the terrorist activities in any other country.
Pakistan which produces and train terrorists to carry out terrorist activities in neighbouring countries could not control all the terrorist outfits and few terrorist groups flouted the dictates of ISI and involved in terrorist activities in the country. According to reports in first three months of 2017 there were about 16 terrorist attacks in which 184 persons were killed and more than 683 were maimed. These terrorist activities included bomb blasts at Sehwan Sharif in Sindh in which 89 persons were killed and 350 were injured and explosions at Mall Road Lahore in which 15 persons lost lives and 85 were injured.
Punjabi controlled Pakistan was shaken as the bomb blasts occurred in Punjab hence both military and civilian government took urgent actions and on one hand they launched Operation Radd-ul-Fassad an anti-terrorist operation all over the country especially in Punjab and on the other hand they blamed Afghanistan for sponsoring terrorism in the country.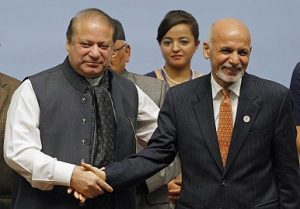 Pakistan which is infamous for exporting terror in several countries of the world blamed Afghanistan for the terrorist activities inside Pakistan and also resorted to surgical strike on February 17. In surgical strike Pakistani army claimed that it destroyed hideouts of terrorists and killed numerous terrorists including Adil Bacha an important leader of Jamaat-ul-Ahrar a breakaway faction of Tehreek-e-Taliban of Pakistan (TTP).  However neither Pakistan nor Afghanistan made any official confirmation of surgical strike.
Pakistan closed border with Afghanistan at Torkham and moved heavy weaponry including tanks, artillery guns and deployed additional force at the borders.
One Pakistani major and two Afghan border guards were also killed in the clashes at border where Pakistan wanted to construct a gate but Afghan forces objected to it as Afghanistan does not recognize Durand Line. The situation became volatile on 2500 kilometer long porous Pakistan-Afghanistan border.
Pakistan army also summoned Afghanistan diplomats at Army Headquarters and told them to take stringent actions against terrorist groups operating in their country and carrying out terrorist activities inside Pakistan. They also handed over a list of terrorists who were involved in carrying out terrorist activities and told Afghan diplomats to handover these terrorists to Pakistan so that rigorous action can be taken.
The analysts feel that Pakistan is blaming Afghanistan for these terrorist attacks with ulterior motive to distract the attention of masses from the recent bomb blasts and the killing of Mulla Mansour, the Taliban leader in Pakistani territory in US drone attack.
Afghanistan President Ashraf Ghani after taking over in September 2014, wanted to inculcate cordial relations with Pakistan even at the cost of India. Ghani as a visiting president even went to Army Headquarters to meet the then Pakistani army Chief General Raheel Sharif and requested him to share intelligence so that the terrorist organisations operating in both the countries can be eliminated but General Sharif and ISI Chief Lieutenant General Rizwan Akhtar obstinately refused to cooperate with visiting president.
Ghani also agreed to send Afghan Army personnel to Pakistan instead of India for training and also avoided taking weapons from India. The critics mentioned that Ghani had gone too far to appease Pakistan which was derogatory for an independent country.
Pakistan has pushed large number of refugees including terrorists in Afghanistan after the launch of operation Zarb-e-Azab, in North Waziristan. Pakistani army exterminated only terrorists who were carrying out terrorist activities in Pakistan and terrorists who were obeying ISI instructions and were involved in terrorist activities in India and Afghanistan were given shelter and time to escape.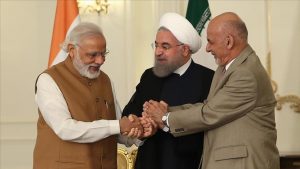 Eventually Afghan President Ghani became disillusioned with Pakistan and understood that Pakistani army is the real sponsor of terrorism in the country hence it will never assist him in the eradication of terrorism. Consequent upon Ghani snubbed Pakistan for assisting terrorist groups. In his speech of December 4, 2016 at Heart of Asia conference in Amritsar, refused to accept USD 500 million assistance offered by Pakistan, instead Ghani stated that Pakistan should use this money to counter terrorism in the country.  He also quoted a Taliban leader who mentioned that, terrorist groups cannot function without assistance from Pakistan.
Besides cross border terrorism both countries have also problems of drug trafficking, Taliban insurgency, Afghan refugees, smuggling of arms & ammunition, border skirmishes and sheltering of various terrorist outfits. These problems multiply because of mistrust and desire of Pakistan to control Afghanistan. Pakistan also alleges that India is supporting Balochistan secessionist movement through Afghanistan.
Last month in an interview former Pakistani President Pervez Musharraf also alleged that India is misusing Afghan Intelligence agency National Directorate of Security (NDS) in fomenting trouble in Pakistan especially in Balochistan.
Pakistan is also apprehensive of strengthening relations between India and Afghanistan. India is assisting Afghanistan in several fields including defence. Both the countries would announce air cargo service which will boost the bilateral trade. India also delivered four Mi-25 helicopters to Afghanistan and pledged an assistance of USD 1 billion.
Pakistani leaders are also worried because of growing influence of India in the international arena and developing close India-Afghanistan relationship. US President Donald Trump has taken a very stringent posture against terrorism and Pakistan will not get undue favour and generous aid from US. Chabahar port is also an irritation to Pakistan as it will lessen Afghanistan's dependence on Pakistan and will develop better relations between India, Iran and Afghanistan.
Pakistan took aggressive posture against Afghanistan considering that the latter is in difficulty but there is so much of aversion in Afghanistan towards Pakistan that whole nation stood firmly behind Ghani to face their hostile eastern neighbour.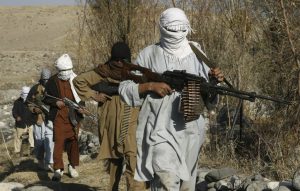 In view of Pakistan's isolation the government should tame ISI take stringent actions against all terrorists and stop differentiating between "good" and "bad" terrorists.
There is no danger of attack from a peaceful country like India hence Pakistan should abandon the idea of attaining strategic depth in Afghanistan and install a puppet regime there.
It is high time when Pakistan Army hands over real power to civilian government and stops abetting multifarious terrorist groups which were created to make trouble in neighbouring countries. The government should discontinue repression in Balochistan, Sindh and other places so the mass movements stop and there is no need to blame other countries for inciting the secessionist movements.
 (Jai Kumar Verma is a Delhi-based strategic analyst and a retired R&AW officer. The views in the article are solely the author's. He can be contacted at editor.adu@gmail.com)