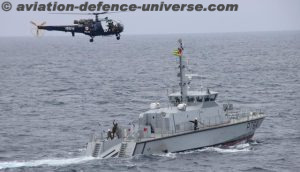 New Delhi. 09 September 2022. INS Tarkash is currently on an operational deployment in the crucial Gulf of Guinea on the West Coast of Africa.
The region has certain non-traditional maritime challenges, and the deployment of INS Tarkash is aimed to enhance professional interactions, exchange best practices in tackling common threats and further interoperability with navies in the region.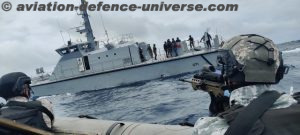 The Indian Navy, as part of its philosophy of Mission Based Deployments, regularly deploys ships in maritime areas of interest to India to ensure our National Interests are protected.
The current deployment of INS Tarkash is furthering this operational philosophy of the Indian Navy.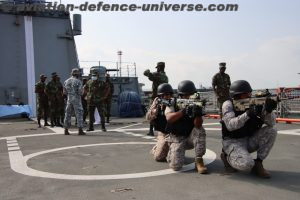 INS Tarkash had recently visited Togo, the first ever by an Indian Naval Ship. She is currently in Nigeria, a country of immense significance for India. India and Nigeria enjoy robust ties. India, incidentally, is the largest importer of Nigerian petroleum products.