Presented 1000 handwritten notes to the Indian Army's Additional Directorate General of Recruiting Division at R. K. Puram, New Delhi

Over 15,000 notes of appreciation will be shared with the Armed Forces across the country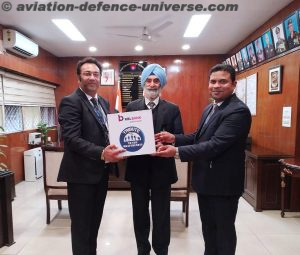 Delhi, January 25, 2023: In celebration of India's 74th Republic Day, RBL Bank, on behalf of all its employees and customers, hand delivered handwritten messages to the armed forces appreciating their efforts in protecting the nation and its citizens. 
In a unique gesture, many customers of RBL Bank wrote notes of appreciation to the Indian Army to express their deep gratitude. Over 1000 notes were handed over to Director General Indian Army, Shri Navneet S Sarana at Indian Army Headquarters in R. K. Puram on 25th January, 2023.  
Similar Republic Day activities are also being held across cities namely Mumbai, Pune, Kolkata, Bangalore, Gujarat, Hyderabad, Kerala, Chennai, Tamil Nadu, Belgaum, Goa, Punjab, Rajasthan, Lucknow, Patna, Raipur, Indore and Bhopal. The messages collected will be shared with the armed forces at different locations in the span of the week (25th January, 2023 to 31st January, 2023). 
Through these messages, the Bank expresses its sincere gratitude to the real heroes of the nation and salutes the grit, determination and undying spirit of the Indian Armed Forces.