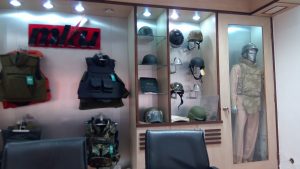 By Sangeeta Saxena
New Delhi. 19 January 2016.  Six days ago when the Army Chief General Bipin Rawat said that that the soldier on the ground has to be empowered , he needs protective gear and we are looking at ballistic helmets, little did one know that six days hence the order would be placed to fulfil this need.
Kanpur based MKU has got a major order from the Indian Army  for 158000 Ballistic Helmets  worth approximately INR 170 Crore. Sources both at MKU and MOD on query after the news broke out informed that the deal was signed in December 2016. Delivery is to be completed within three years, in a phased manner.
In an era of no war and no peace with low intensity conflict the soldier is most vulnerable to head  injuries . Also, head is normally the first body part exposed in any kind of combat situation. Most often, it's not a bullet hit to the head which proves fatal instead shrapnel's and fragments from nearby explosions or cranial impacts from shock waves prove fatal for the soldiers warranting ballistic head protection as an essential gear. Similarly, law enforcers too require head protection against lethal injuries which can be fatal. MKU manufactures specialized helmets to provide protection against bullets and fragments for soldiers and law enforcers.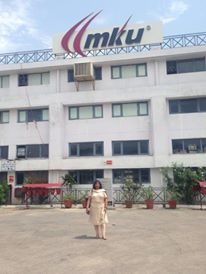 The all new Multiple Accessory Connector System (MACS) from MKU is a proprietary integrated, all-in-one mounting system for use on MUKUT range of ballistic helmets to mount multiple devices including NVD, Torches, Cameras, Masks and Communication Headsets. Tough and rugged, yet lightweight and flexible it fits seamlessly on MUKUT Helmets, even with gloved hands.
A rare combination of extra lightweight helmet with ultimate ballistic protection, G Factor ballistic helmets from MKU offer optimum protection. Ergonomically designed, these helmets provide extreme comfort in combat zones. Made from lightweight composite material, G-Factor helmets weigh below 1 kg and are much lighter than traditional helmets.
The exact specifications of the helmets have not been divulged  but they must definitely have been planned with the absolute safety of Indian soldier in mind by the Army.