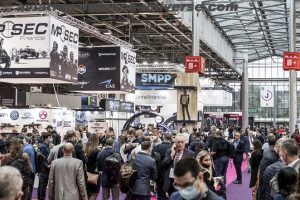 New Delhi. 30 September 2023.  'Milipol India', the maiden addition to the Milipol International Network of events dedicated to Internal Security will be hosted in Delhi from 26th to 28th October 2023. Inter Ads Exhibition Pvt. Ltd. and Comexposium Paris are organizing the event with the support of Ministry of Home Affairs, Government of India, Ministry of External Affairs Government of India and French Minister of the Interior. Gerald Darmanin – Minister of the Interior of France, will do the inauguration. MKU is the Lanyard and Bag Sponsor, CP Plus is the Registration and Badge Sponsor.
Under 'Milipol India', one can witness the global stage where international sellers and buyers can meet & network, unveil the latest technology, showcase new trends and discuss the needs to industry, one roof for all solutions.
Countries like Canada, USA, France, UAE, Belgium and more will be displaying their latest trend, technology and innovation. Indian Government bodies will be participating actively in various conferences, which will cover wide range of security related topics.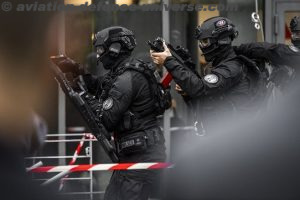 Prefect Jounot, CEO of Milipol and President of Milipol Network, said, "We are delighted to organize an International Event for Internal Security in India for Indo-Pacific. The first edition of MILIPOL India will bring together 150 exhibitors, 5,000+ visitors and Official delegates from around the world. Our aim is also to facilitate the discussions between decision-makers and policy makers on modern key homeland security challenges thanks to a state-level conference programme lasting the whole of the three days of the event. With this new edition in India, the Milipol International Network reaffirms its status as the world's key event for safety and homeland security."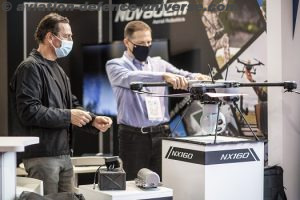 Rajan Sharma, MD Inter Ads Exhibition, said, 'We are privileged to Launch 'MILIPOL India', a platform for technologies, innovations and solutions for homeland security in India. The first edition is bringing access to the rapidly expanding Indian market for defence and security technologies and a global opportunity for bilateral collaborations, networking and exposure. Above all the Conference Program is going to bring ample light on different parameters of Security, which the world is concerned about. We are truly humbled, to have the industry support for the Maiden Show of MILIPOL India.'
While at one end, there will be a lot to be displayed and on the other end a lot more be discussed. The parallel run conference along the expo will addresswide segments of security; ranging from security management in large cities, be it learnings gained from G20 or combating with online child offences. International security cooperation, Drone threats and security, Women and Policing, Road safety and security, Fighting fires, Cybercrime, Securitizations of ports, airports and borders, Forensic science and other such topics will also gain the attention.