The SMASH solutions can be integrated onto any type of assault rifle, and are designed to handle HLS, Border security and Critical Infrastructure protection challenges in a cost-effective way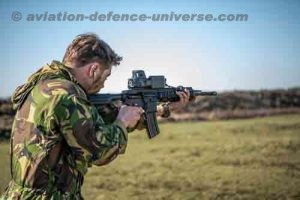 Paris. 12 October 2021. SMART SHOOTER, a world-class designer, developer, and manufacturer of innovative fire control systems (FCS) that significantly increase the accuracy of small arms, will present its SMASH 2000 Plus and SMASH Hopper Light Remote-Controlled Weapon Station (LRCWS) at the Milipol 2021 exhibition in Paris, France.
As a world leader in applying advanced image processing and fire control software into a ruggedized rifle-mounted optic, Smart Shooter has developed the SMASH family of fire control systems that are designed to handle HLS, Border security and Critical Infrastructure protection challenges in a cost-effective way, while, for example, ensuring that no bystander gets hit during a cross-border engagement. The SMASH systems can be integrated into C2 networks or surveillance sensors deployed along the border or the infrastructure perimeter for optimal target location and identification.
Michal Mor, SMART SHOOTER CEO: "Preventing unlawful cross-border activities, fighting criminal organizations and protecting critical infrastructure is of great importance in protecting one's sovereign integrity. The challenge is detecting and recognizing illegal cross-border activities and threats to strategic infrastructures while focusing on prevention, and we are happy to say that the SMASH fire control systems are ideal for this mission. Handheld operated or controlled from a safe distance, the SMASH FCS ensures precise and quick elimination of threats with minimal exposure and risk to the operator."
The company will present both handheld operated and remotely controlled fire control solutions at the Milipol exhibition:
SMASH 2000 Plus – a rifle mounted FCS for individual dismounted operations: SMASH 2000 Plus is a combat-proven rifle-mounted Fire Control system that ensures a first-round hit in both day and night conditions while reducing engagement time and enhancing force lethality and survivability. Designed to provide the end-user a decisive tactical edge in almost every operational scenario, SMASH 2000 Plus includes the SMASH fire control solution's full feature set, with an additional advanced Counter-UAS mode that provides accurate Hard Kill capability against drones or any static or moving ground targets.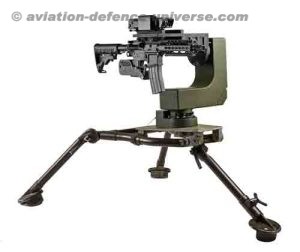 SMASH HOPPER – a Light Remote-Controlled Weapon Station: SMASH HOPPER is a modular and rapidly deployable Light Remote-Controlled Weapon Station (LRCWS) that provides "One Shot – One Hit" capability while remotely controlled by an operator from a safe distance. Weighing approximately 15 Kg, SMASH HOPPER is ideal for deployment on various lightweight manned and unmanned vehicles and platforms, with a wide range of applications. Offering day and night capability with automatic scanning and target detection, SMASH Hopper is ideal for multiple mission scenarios, including border security, force protection, Counter UAS and anti-drone, remote ambush, and other low-profile operations in complex urban environments.