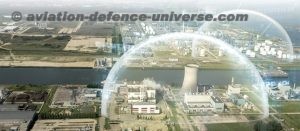 Tel Aviv. 04 November 2019. RAFAEL Advanced Defense Systems Ltd. is participating at MILIPOL PARIS 2019, 19-21 November and presenting a comprehensive suite of solutions for Border, Critical Infrastructure Protection (CIP), Energy Facilities, Sea Ports, Coastline and Offshore Protection with SISDOME, a High-End integrated Security Solutions system array, enhancing the abilities of its operators to expert level by using smart algorithms and procedure automation, thus reducing manpower and dramatically improving efficiency.
For the first time at MILIPOL Paris, RAFAEL will exhibit the DRONE DOME, an operational, off-the-shelf system, ready-to-use anti-drone system. DRONE DOME is an innovative system designed to provide effective airspace defense against hostile and stray drones which integrates detection, classification, identification, and neutralization sub-systems, providing an end-to-end, mobile, quick response anti-UAV defense solution for sensitive sites and airspace. Drone Dome has already been chosen as an anti-drone defense system by a number of countries around the world.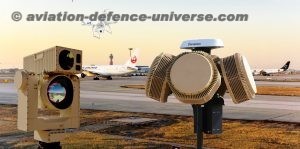 Also on display for the first time at MILIPOL Paris is RAFAEL's FIREFLY, a revolutionary miniature tactical loitering weapon system from the SPIKE Family, weighing only 3 kg, to provide Precision Attack Capabilities for the Dismounted Soldier fighting within an urban arena where situation awareness is limited, the enemy is behind cover, and precision is critical.
RAFAEL's extensive experience and ground-breaking, combat-proven technologies found in systems, such as the DRONE DOME, IRON DOME, TROPHY, SPIKE and many others, also extended to the development of intelligence, data processing, integrated defense solutions for a wide variety of needs and applications, including Data Fusion, Intelligence Analysis, Critical Asset Protection, Unmanned Systems, Cyber defense, etc.
CYBER DOME – From Cyber-Security to Cyber-Defense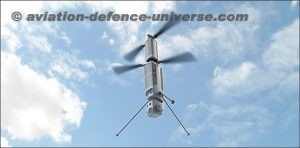 CYBER DOME is a comprehensive solution, tackling advanced cyber threats, campaigns and challenges. The Cyber Dome architecture is composed of multiple layers of defense – from the traditional up to the most complex ones – including unique technology for handling multi-classification information and SCADA systems. The Cyber Dome's main goal is to identify the customer's real operational needs, to provide an optimal solution to their challenges. Rafael is the prime contractor of three nation-wide Cyber defense programs in Israel and abroad. These programs include by the National Cyber Center (CERT) in Beersheba, and protection of the Bank of Israel's credit Registry. In 2018, Rafael was chosen to implement a cyber defense solution for the Argentinean Ministry of Defense, in which it delivered and implemented a comprehensive cyber defense solution initiated as part of the preparation for the 2018 G20 Summit.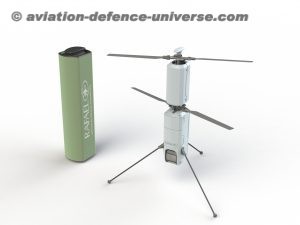 WISDOM STONE – Big Data Fusion and Analysis Platform
WISDOM STONE is an efficient, adaptable, scalable, and robust Big Data platform. The platform enables the customer to reveal hidden patterns, connections and activities. Wisdom Stone facilitates advanced tools for real-time analysis, data mining, and information visualization capabilities. Wisdom Stone is suitable for use by Defense Forces, Military, Homeland Security (HLS), Intelligence, Organizations and Enterprises.
HD LITE – High resolution, lightweight aerial reconnaissance System developed for autonomous, high quality & accurate intelligence gathering, consists of an airborne payload and a Ground Exploitation Station. HD Lite offers independence of operation for military, homeland security and civilian applications.